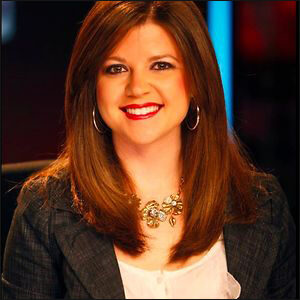 Degree(s): BJ '12
What do you do?
I work for the BBC World Service business and economics unit in London, reporting for and producing a radio program called Marketplace Morning Report.
How did you get your job?
After five years as a reporter covering U.S. stocks and the economy for Fox Business, I was brought on at the BBC to help launch what is now the first daily broadcast of Marketplace Morning Report, a collaboration between the BBC and American Public Media. My experience covering American companies, interviewing U.S. CEOs, and writing about the country's economic challenges has been an asset as we work each day to make global stories relevant and interesting for a U.S. audience.
What is the best professional lesson you learned at the J-School?
To always be humble and let your work experience speak for itself.
What advice do you have for current students?
Take advantage of everything the J-School has to offer. Soak up as much wisdom from professors and former alumni as you can; learn from both their successes and mistakes. And keep in touch with people who work where you want to work, the Mizzou Mafia is real!
What is your favorite J-School memory?
Finding out I was cleared to report at KOMU during Broadcast II! That was the best taste of success…it meant I had not only survived Greeley Kyle's infamously intense class, but that he felt like I had a real shot at making this broadcast journalism career my own reality.
Updated: January 14, 2020