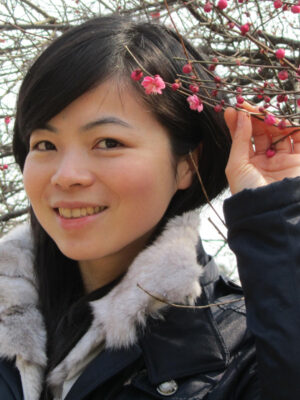 Degree(s): MA '06
What do you do?
Now I work for Reuters as a company news reporter, based in Beijing, China. I cover energy companies like PetroChina (the 2nd-largest oil company in the world) and Sinopec (the biggest refiner in Asia), which play important roles in the world energy market. Before joining Reuters, I worked for Dow Jones Newswires, Chicago Tribune and Australian Broadcast Corporation. I have worked across broadcast journalism and print journalism platforms.
How did you get your job?
Just by applying for the job. When you are dedicated to journalism, and work with all your heart in the field for years, you gain credits and the opportunities naturally come. When you love the job, the job loves you, too!
What is the best professional lesson you learned at the J-School?
Just do it!
What advice do you have for current students?
Advice? Follow your heart. Once you realize what your dream is, do all your best to make it come true.
What is your favorite J-School memory?
I think it would be professor Greeley Kyle's Broadcast 2 course. I still remember that at the beginning every student was so intimidated, as we heard there were students who got grade of minus-20 in class work. LOL! But at the end, we all loved the course and loved Greeley very much. We made a huge progress in improving our broadcast skills, and Greeley has a big heart for students with great passion for journalism.
Any additional comments?
It's a journalism school full of love and passion. I am so proud of starting from here.
Updated: February 14, 2012