Fred Anklam
Senior Editor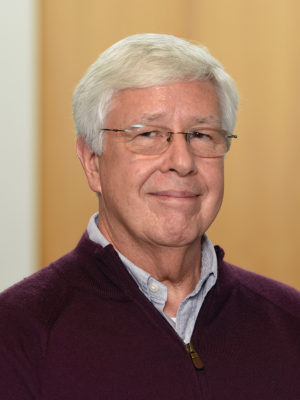 Download High-Resolution Photo
300 Lee Hills Hall
Missouri School of Journalism
Columbia, MO 65211-1200
Fred Anklam Jr. has been senior editor of the Columbia Missourian, the school's laboratory newsroom, since fall 2019.
Anklam was founding co-editor of the nonprofit news site, Mississippitoday.org, from November 2015-May 2018.
From 1983-2015, Anklam was a reporter and editor for USA TODAY. His reporting beats included Congress, the Pentagon and the Nuclear Regulatory Commission. He held editing positions in the News section, including White House and Pentagon editor, 1993-97, International Edition news editor, 1997-2005, and operational editor roles culminating as senior night editor, responsible for all overnight USA TODAY print and digital content, from December 2013-May 2015. In April 2015 Anklam was awarded the Samuel Talbot Silver Em Award from the University of Mississippi School of Journalism, the school's highest award for contributions to journalism.
He was a reporter from 1977-83 for The Clarion-Ledger in Jackson, Miss., and was on a team of editors and reporters whose coverage of education reform earned that newspaper the 1983 Pulitzer Prize for Distinguished Public Service.
Anklam earned his B.A. in Journalism from the University of Mississippi in 1977.
Updated: November 25, 2019