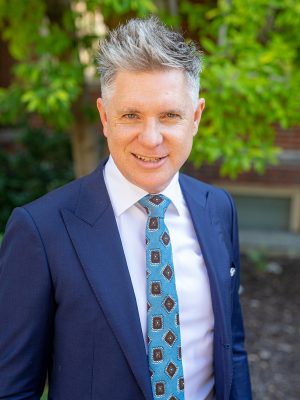 Download High-Resolution Photo
Assistant Professor
311 Lee Hills Hall
221 S. Eighth St.
Columbia, MO 65201
Areas of Expertise
Culture Reporting
Copy Editing
Digital News
Sports Journalism
Pete Bland is the sports editor for the Columbia Missourian — the J-School's community newspaper. He also is an assistant professor on the Journalism Professions faculty.
Bland completed his bachelor's degree from the Missouri School of Journalism in 1993. He worked for 20-plus years as an arts-and-entertainment columnist, features editor/writer, sports editor, copy editor and designer at the Columbia Daily Tribune and before that on the editorial staff of the Chicago Tribune.
Bland returned to the J-School in 2017 and has also served in the roles of morning news editor and digital innovations editor; Knight fellow night news editor, managing the print copy and design desks; and business-and-culture editor at the Missourian. As the sports editor, he is based at the Missourian and supervises a staff that often reaches into the 30s, with coverage mostly focused on University of Missouri athletics and local and area high schools. In his role as digital innovations editor, he also worked for the Reynolds Journalism Institute, conducting real-time digital research, from testing pay models to reimagining social media best practices. He was tasked with improving and updating the Missourian's online content while still helping oversee its print output.
He also, in his role as professor, teaches the Sports Journalism class and has been the instructor for the Digital News Editing course.
Updated: October 17, 2022