Tom Gray, Former General Manager of KOMU-TV, Dies
The Station Received the National Edward R. Murrow Award for Overall Excellence Under Gray's Leadership
Columbia, Mo. (April 6, 2016) — Thomas Richard Gray, 76, of Columbia, former general manager of KOMU-TV, passed away on March 31, 2016. Gray took over as general manager in 1974. The station is the only university-owned, fully commercial television station in the U.S. that uses its newsroom as a working lab for Missouri School of Journalism students. Gray had virtually no experience in broadcasting when he took the position, having graduated with a bachelor's degree in economics from the University of Missouri in 1962.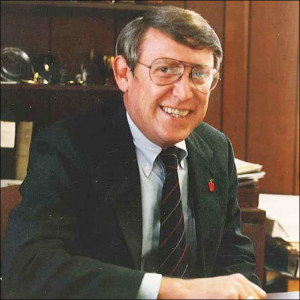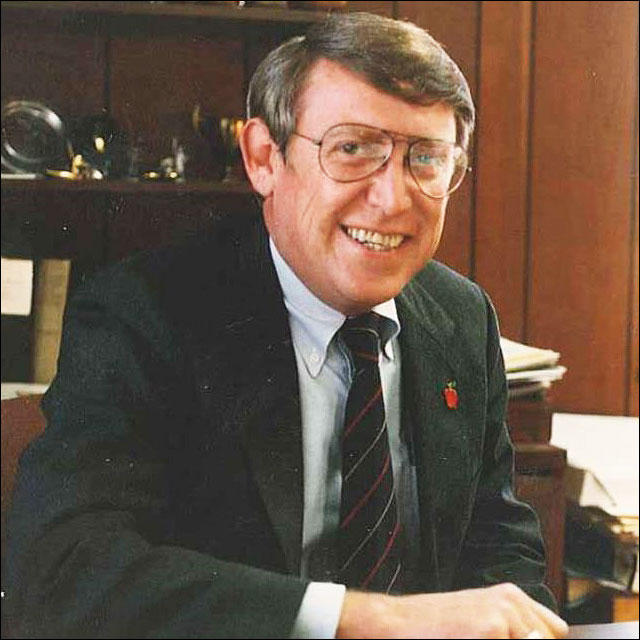 Gray is credited by many for saving KOMU financially and solidifying the station's profitability during his 25 years as general manager. The university was considering selling the station due to debt.
"His rescue of the station resulted in many hundreds of students getting their broadcast journalism education and career launch," said Kent Collins, a former colleague and current chair of Radio-Television Journalism at the School.
In the midst of the revitalization and rework of KOMU's usefulness to the university, the station received the national Edward R. Murrow Award for Overall Excellence/Small Staff from the Radio and Television News Director Association under Gray in 1994.
Among the many recognitions Gray received during his professional career are the Missouri Broadcasters Association Distinguished Broadcaster Award and the Missouri Honor Medal for Distinguished Service in Journalism.
"He was not only a great broadcaster and respected businessman but also a community leader and mentor to many," said Marty Siddall, who succeeded Gray as general manager in 1998. "Tom made a huge contribution to the legacy of this television station. He will be missed."
Updated: September 24, 2020