School of Journalism Associate Professor Brett Johnson named to fourth class of Presidential Engagement Fellows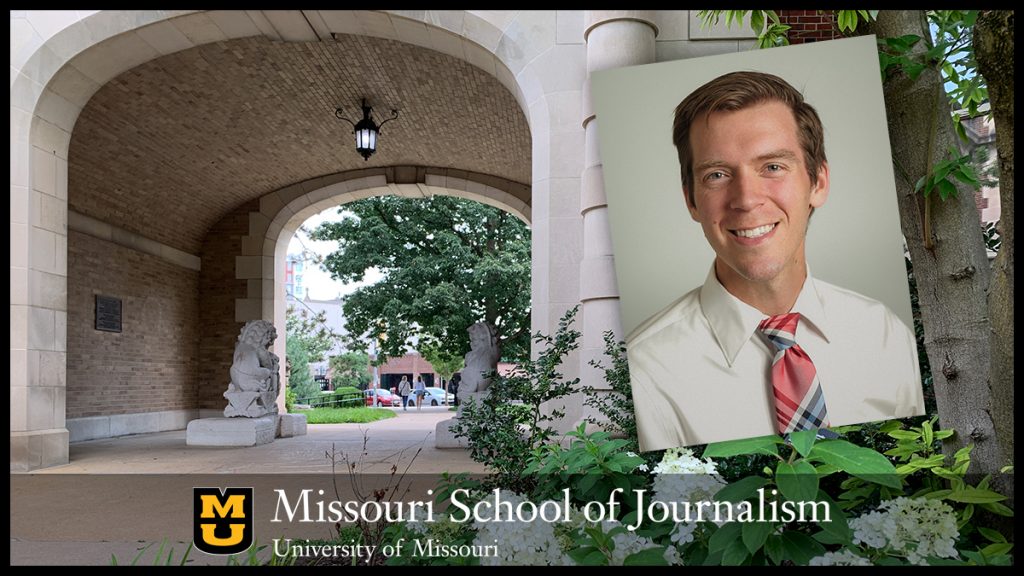 Columbia, Mo. (Sept. 21, 2021) — Associate Professor Brett Johnson in the Missouri School of Journalism has been named a 2021-2022 Presidential Engagement Fellow. The systemwide program recognizes outstanding faculty who excel at communicating their research to the public and charges them with representing the UM System at several outreach events throughout the state each year.
Johnson teaches and researches mass communication law at the School of Journalism, and he is no stranger to bringing his work to the wider community. He has already been visiting high schools in mid-Missouri for several years, raising awareness about the laws that govern online communications and free speech, a practice that fits neatly into the program's goal of "sharing research discoveries and expert knowledge with Missouri citizens in every county."
"The spirit of this work is something I have already been doing, and I'm honored to be asked to expand that engagement with broader audiences," Johnson said. "To be able to introduce people to the laws and gray areas around media and communications, and to entertain and inform them in order to help them become better citizens, is a remarkable opportunity."
Johnson uses recent and famous cases — such as the high school cheerleader who took her case to the Supreme Court after being suspended from the cheer squad for complaining about her school on Snapchat — to illustrate the nuances of the First Amendment and other issues. As an Engagement Fellow, he hopes to travel not only to schools and civic centers around the state, but to out-of-state and possibly international destinations as well.
Pointing to his upbringing in Iowa City, he credited early exposure to diverse people and cultures with sparking his desire to travel and inform.
"I grew up going to school alongside people of all different races and religions, and that definitely shaped my worldview," Johnson said. "When I can demystify legal jargon and show that concepts like free speech are not so black and white, and when I can show that these subjects can be entertaining and interesting to learn about, I feel that I'm helping to expand peoples' perspectives and encouraging them to engage in society, regardless of their background."
Johnson isn't speaking only to students; next month, he will be speaking at a civic event for adults to talk about how the law applies to fake news. And though a new round of Engagement Fellows will be announced next year, he sees the program's mission as a longer commitment.
"This won't end for me after one year," Johnson said. "Beyond this program, we have a duty as faculty to take our work beyond the classroom. That's a responsibility I don't take lightly."
Updated: September 21, 2021
Related Stories
Expand All
Collapse All
---