2020 College Photographer of the Year Yehyun Kim shares advice to students entering contest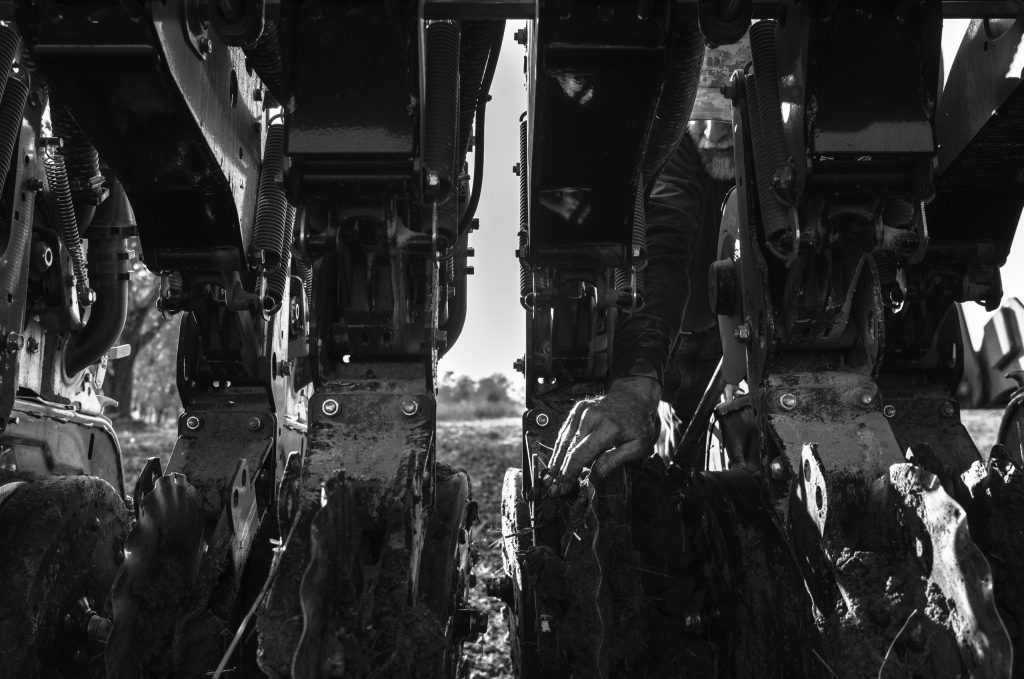 Kim's photo story "After the Rain," featured in her award-winning portfolio, follows the life of a Missouri famer, Stephen Diederich, dealing with his mother's dementia, and eventually her death. "I knew it was a tough business from a little boy on just seeing how hard the other farmers work," he said. "But I always have really enjoyed hard manual labor." Photo courtesy of Yehyun Kim.
Yehyun Kim, Mizzou alumna and 2020 College Photographer of the Year winner, shares her experience and provides advice to students entering this year's competition.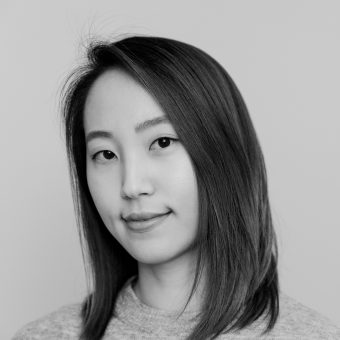 Yehyun Kim's path to becoming a photojournalist didn't begin behind a camera.
Her journey began with her sights set on becoming a teacher. She started by receiving a bachelor's degree in English and education from the Dongduk Women's University in South Korea, where she is from originally. But she always had an interest in journalism, which took hold seven years ago, when she worked as a translator for a newspaper in the United States. It was here she discovered that her two interest areas overlapped.
"As a teacher, I wanted to inform and inspire," Kim said. "I realized I could do that with journalism as well."
Last year, Kim, MA '19, was named the 2020 winner of the College Photographer of the Year (CPOY) competition. Her work, some of which is on display at the Missouri School of Journalism, captures candid and emotional moments of her subjects' lives. Often, the topics she photographs are life changing, such as immigration, religion and criminal justice.
Though Kim had been accepted into multiple masters' programs to study journalism, she was set on attending Mizzou, beginning her studies at MU in 2017. She was drawn into the learn-by-doing element, often referred to as "The Missouri Method," that is a pivotal part of the teaching methods at the Missouri School of Journalism.
A visual journalist's job resembles a reporter, though instead of words, visual journalists, like Kim, use photos to tell a story.
"I chose journalism before I chose photography," Kim said. "I eventually found that the best way for me to tell stories was visually. I enjoy photography because of its ability to engage people regardless of the language they speak."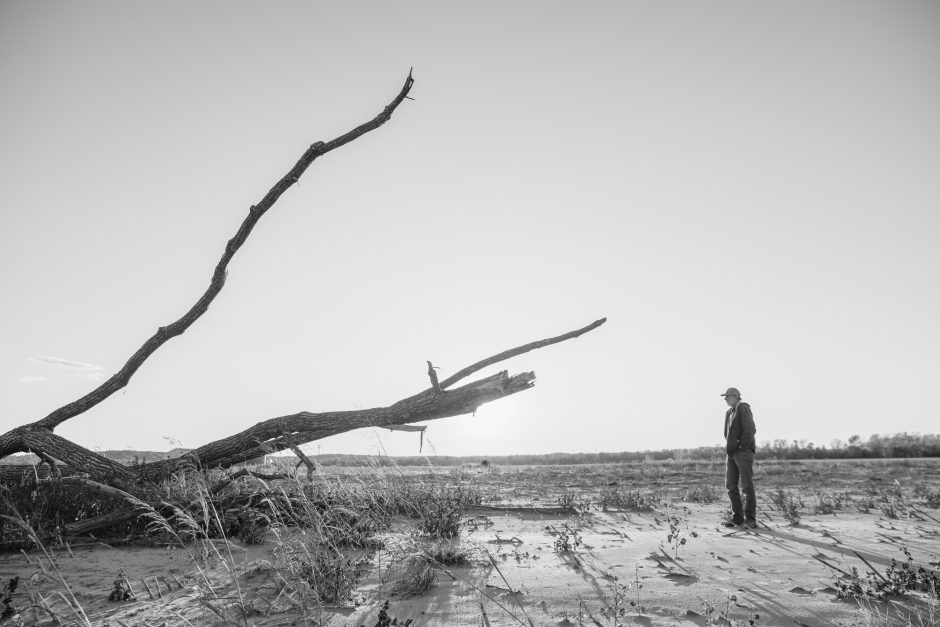 Becoming a College Photographer of the Year
Kim's portfolio, which won gold in the CPOY competition, features photos from her coverage of the "Night to Shine" event, an all-inclusive prom night experience for individuals with disabilities. The story follows the family of Shayla Rudd, as they help her prepare for the big event in Victoria County, Texas.
Her Night to Shine coverage, as with many of her other stories, brings attention to issues or experiences the public might be unaware of otherwise.
"For many of us, prom is just another night," Kim said. "But for people with autism, or other disabilities, it can be a challenging thing."
In addition to being informative, Kim's photographs also peer into intimate moments of a subject's life. Her photo story "After the Rain," featured in her award-winning portfolio, follows the life of a Missouri farmer dealing with his mother's dementia, and eventually her death.
"Those intimate photos are evidence of trust," Kim said. "I try to build a relationship with my subjects so that they feel comfortable."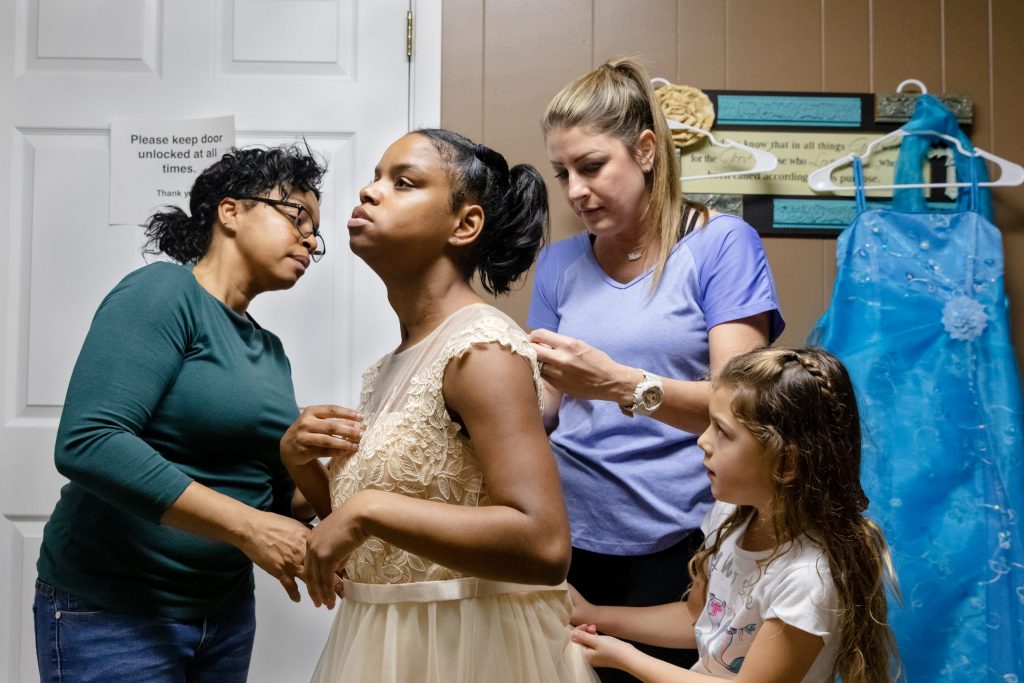 Advice for aspiring visual journalists
According to Kim, staying inspired is one key to being a visual journalist. Another is focusing on the stories that pique your interest. Kim encourages anyone interested in entering the CPOY competition to do so. In addition to being an opportunity to showcase your talent, the competition is also an opportunity for learning and inspiration.
"Look at the things that give you goosebumps," Kim said. "Know what it was that made you choose journalism and focus on that in the stories you tell.
Founded by Cliff and Vi Edom in 1945, CPOY is administered by the University of Missouri with continuing support from its co-sponsor, Nikon, Inc., and showcases visual works in a variety of styles and mediums from more than 500 college students who represent more than 120 colleges and universities. Every year, these works are critiqued by a group of working professionals who donate their time to judge the contest. The CPOY winning photographer receives an internship with National Geographic Magazine. But because of the COVID-19 pandemic, Kim has not yet started her internship with National Geographic.
CPOY will host its 76th annual competition in fall 2021. Judging for the event will be held virtually Oct. 22-31.
Updated: October 15, 2021
Related Stories
Expand All
Collapse All
---