Bucky Fox
Editor at Investor's Business Daily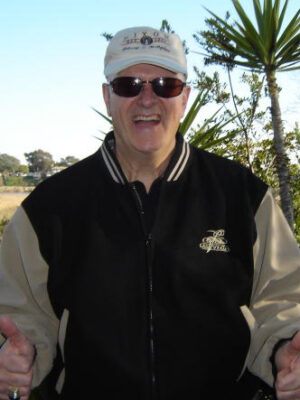 Degree(s): BJ '77 (News-Editorial)
Whereabouts: United States, California, Los Angeles
What do you do?
I'm an editor at Investor's Business Daily in Los Angeles, Calif. Also, I've written three baseball books and run BuckyFox.com.
How did you get your job?
Applied online in 1999, passed the copy editing test and headed to California.
What is the best professional lesson you learned at the J-School?
Communicate with people and on the page.
What advice do you have for current students?
Have a ball at the parties, plus jam in the classwork. Above all, have confidence you're good.
What is your favorite J-School memory?
Heading to Lawrence, Kan., with Cal Fussman for the Tiger-Jayhawk basketball game in early 1976. On the way home, I drove and he wrote. On a typewriter. He made the (1) story sing and (2) Maneater deadline.
Other thoughts?
Go Tigers. Go Mets.
Updated: January 13, 2020