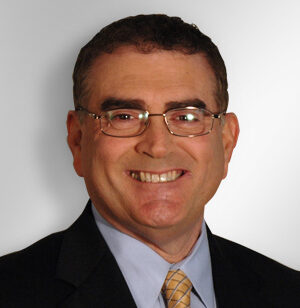 Degree(s): BJ '75
Whereabouts: United States, Austin, Texas
What do you do?
I produce and deliver weathercasts on Saturday and Sunday mornings/afternoons and Wednesday, Thursday and Friday midday for the 24-hour local news station in Austin, Texas. We do six weathercasts an hour, every ten minutes. I am also responsible for providing non-stop weathercasts during severe weather situations affecting our counties of responsibility. I make public appearances on behalf of the station at schools and civic groups as well. I write, edit and produce ecology stories under the heading of Going Green every other week.
How did you get your job?
I had been doing fill-in weather, kind of like a substitute teacher, since October 2000. Long story short, I was not a member of the staff and worked only when the situation required my extra staffing. A full-time opening was created in January 2003. I applied and was made a full-time staff member on March 22, 2003.
Best professional lesson learned at the J-School?
You're not talking to everyone. One night while doing the news on KBIA, I opened the five-minute newscast by saying "Good evening, everyone." The next day, Roger Gafke told me that I was not doing a broadcast to "everyone" because "everyone" was not listening. One other professional lesson I learned was to always be prompt and prepared when interviewing people for a story. I occasionally do weather-related stories so this lesson also has stayed with me.
What would be your best advice to current students?
Work hard and be diligent. Don't take shortcuts when doing stories for television, radio or print. Make sure you are in this business because you enjoy communications and want to inform the public of what is going on in their world or, in my case, how the weather will affect them. If you're in this solely for the dollars, then you're denying an opportunity for someone who really wants to be a communicator. Ours is to hold dear the public's trust as a public trustee.
What is one thing you wish you had done?
I wish I had gone through the atmospheric sciences sequence at Mizzou to better prepare myself for the work of meteorology. I had originally gone to Mizzou bent on being a sportscaster and got into weather at KOMU in 1976 when the weekend weathercaster, one of my roommates, had left to go to Wichita Falls. I am a self-taught study of the science of meteorology, a fascination that grows with each storm season in Texas.
What did you want to be as a kid?
When I was a child, from the age of 12, I wanted to be a sports announcer doing play-by-play for the Philadelphia Eagles or Phillies or 76ers. I loved sports but was a chubby child and thought the best way into sports would be to broadcast. Even today, I occasionally turn down the volume on a televised football game and pretend I'm the announcer.
Updated: November 10, 2011