Carolina Escudero
Director, Barcelona Program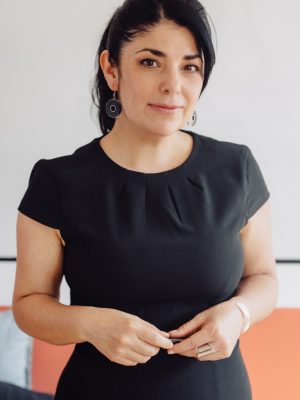 Download High-Resolution Photo
280 Gannett
Missouri School of Journalism
Columbia, MO 65211-1200
CAROLINA ESCUDERO is the director of the Missouri School of Journalism's Barcelona internship program.
She completed her doctorate in social psychology and cognitive neurosciences in UK Universidad Buenos Aires, Argentina; Master in Gender Studies in Universidad de Barcelona, Spain; Ecole du Journalisme CUEJ Université Robert Schuman, in Strasbourg, France.
A freelance journalist, Escudero specializes in European Union-Latin America issues. She has worked for numerous international news media outlets, including Caras y Caretas magazine in Argentina, Panoramica Latinoamericana in Belgium, Nuestro Tiempo in Spain, Artemisa News, a South American agency that focuses on gender news, as well as others from Venezuela, France and Holland. One project is a documentary on how media treat gender issues in Argentina. The film is co-produced with a Artemisa News team and with the support of the World Association for Christian Communication.
Escudero received a Leonardo Da Vinci grant, which allowed her to pursue communications-related work in European Union institutions and in Belgium, Brussels.
Escudero has presented her research on gender issues in South America and the international agreements regarding women refugees at numerous seminars. She has served as a professor at the Universidad Nacional de General Sarmiento and the High School of Journalism TEA, both in Argentina.
Book Chapters
Escudero, Carolina. "How the mass media impacts the brain. Empathy, compassion and new altruisms." IV Jornadas de Psicología Social en Argentina (2014), Ed. Prisma, Argentina.
Escudero, Carolina. "Politics still remains male territory and so does its media coverage." Las palabras tienen sexo II, (2011) Ed. Artemisa, Argentina.
Updated: August 23, 2022