MU Journalism Abroad: Zara McDowell in Italy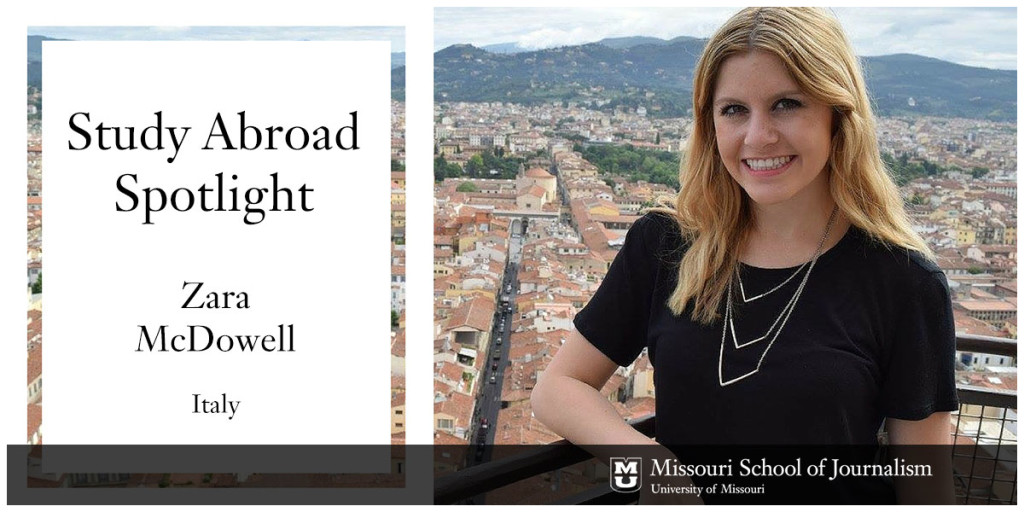 Columbia, Mo. (July 8, 2016) — Spending three weeks in Italy eating and writing about food sounds more like a vacation than a study abroad session.
"I woke up one Sunday morning and thought, 'I really want to study abroad,'" Missouri School of Journalism junior Zara McDowell says.
McDowell started her summer writing about behind-the-scenes operations of a gelateria in Florence, a prosciutto ham factory in Parma and the history of saffron in Milan. The MU Journalism Abroad's "Florence: Will Write for Food – Italian Edition" program in Italy offers students the opportunity to travel and write for the University of Missouri's student food writers blog, "Plated."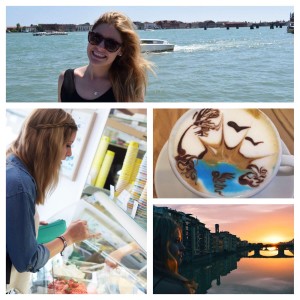 "I chose to study abroad in Italy because I am fascinated by their culture, specifically their food culture, and the program was the perfect fit for me," McDowell says.
For three weeks, McDowell and several other students were able to eat their way through Italy, learning about food and culture on the way. McDowell traveled across the country from Florence to Spannochia, and she was able to use the writing, video and interviewing skills she learned in the J-School.
"I feel so blessed from the opportunities that the J-School has offered me, especially studying abroad," McDowell says. "This was a once-in-a-lifetime experience, and I enjoyed every moment. There is something for everyone at the J-School."
McDowell's "Great Food Moments" involved the coffee, Florentine steak dinner and pasta. She tried rooster and chicken liver pate, though she says those weren't her favorites.
"I'm very picky about what I eat now. I can't buy the 88-cent pasta anymore," McDowell says.
McDowell is studying broadcast journalism and wants to be an anchor for a news network in California after graduation. For a fleeting moment, under the influence of her study abroad experience, McDowell toyed with the idea of working with food after graduation.
"I can eat, I just don't know if I can cook," McDowell says, adding that she's planning on sticking with her original goal to be a broadcast journalist.
Story by Rachel Radecki, a strategic communication junior at the Missouri School of Journalism.
Updated: September 29, 2020
Related Stories
Expand All
Collapse All
---