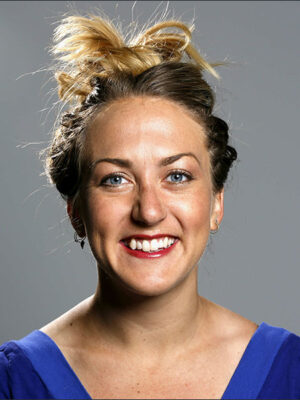 Degree(s): BJ '05
Whereabouts: United States, California, Los Angeles
Katie DeSplinter, BJ '05, was fresh out of college when she decided to pack up her car and move from St. Charles, Missouri, to Los Angeles. Without an apartment or a single job interview lined up, DeSplinter drove 1,500 miles across the country simply to follow a dream. Her heart was set on a career in creative advertising, and she knew that Los Angeles was where she would make it happen.
While bold, her choice to relocate to the West coast wasn't entirely on impulse. DeSplinter had heard over and over again that the only way she'd find a job in Los Angeles was if she moved there. She had spent a year saving money in preparation for the move she knew was necessary. It was the way she arrived in this brand new city, with confidence but without much of a plan, that was unorthodox.
Her unconventional approach worked out. Today, DeSplinter is a successful senior copywriter for full-service agency Rubin Postaer and Associates (RPA) in Los Angeles. In her journey, she's learned that finding happiness takes hard work and a belief in herself. DeSplinter has also learned she can always rely on her fixed determination and fearlessness to get her where she needs to be.
The Road She Never Thought Of
DeSplinter notes her passion for writing started early. As a child, she crafted stories and poetry, spending hours creating, illustrating and painting little booklets for her family. It wasn't until college that she realized her creative side had potential.
In her second year, following a year of pre-med and a semester of taking art classes, DeSplinter's advisor asked her if she had ever considered journalism and advertising. After looking into what the Missouri School of Journalism offered, DeSplinter was 100 percent positive that this was the major she would pursue. The knack for creativity she'd had since a child, paired with her passion for writing and love of art, made advertising a perfect fit.
The Early Influencer
After switching into advertising, DeSplinter was determined to become an art director. She was stubborn about this decision but couldn't help but love her portfolio professor, Steve Kopcha, BJ '63, for telling her otherwise.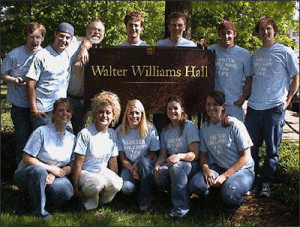 "The whole time, he kept telling me I was a copywriter," DeSplinter says. "He told me that sooner or later I was going to figure it out, and that I had always been a copywriter. Now I can't imagine not being a copywriter."
That Kopcha recognized her writing talent before DeSplinter did is just one reason she recalls him as an influential force during her journalism school years. He was keen on developing meaningful relationships with his students, going out of his way to congratulate them on jobs well done. Kopcha was also selective in whom he allowed in his portfolio classes, only accepting those he believed had a future in creative advertising. Kopcha was most notorious, though, for being brutally honest.
"I always really appreciated his critiques," DeSplinter says, noting that his constant assessments and constructive criticism were what helped her grow as a creative. "You weren't wasting your time (in his class), and you were getting the best work out of it."
DeSplinter spent a lot of time with the 12 to 15 other students who were selected to be in his class. Their time together often involved long nights in the computer lab in 223 Walter Williams. The only computer lab on campus with Photoshop and other design software, 223 Walter Williams regularly had a line of students outside the door. DeSplinter remembers the lab's limited access making it almost impossible to get work done.
One night, DeSplinter and the rest of her classmates decided to stage a sit-in so that they could get their work done. They refused to leave the lab at its 1 a.m. closing time and remained until the police kicked them out at 3 a.m. Griping about 223 Walter Williams became a joke among the advertising students – until they learned that it was to be demolished and replaced by the now-present Reynolds Journalism Institute. Sentimentality set in, and DeSplinter decided to channel students' love-hate relationship with the lab into commemorative T-shirts.
Looking back, DeSplinter laughs at the passion the room created for students. She also laughs at the resources advertising students have now, and can't help but compare RJI to the small lab that somehow found a place in her heart.
Finding Her Mojo
At the same time plans were being made to knock down the Walter Williams lab to build the Reynolds Journalism Institute, the strategic communication area of the journalism school was busy with another vision for the future. Larry Powell, assistant professor who taught visual communication, and Steve Kopcha wanted to create a student-staffed advertising agency that would give students real-world experience by allowing them to work with national clients before they graduated.
Now known as MOJO Ad, this vision has become a prestigious capstone option for strategic communication students. Teams of select students spend a semester conducting research on the youth and young adult (YAYA) market, defining a target market, creating original multimedia campaigns and crafting various public relations and social media efforts.
MOJO Ad was founded in the spring of 2005, DeSplinter's last semester at the Missouri School of Journalism. Seeing the opportunity and seizing it, she accepted a staff position to be a part of the founding team. DeSplinter was later assigned the role of copywriter, even though she was in advertising to be an art director.
During that inaugural semester of MOJO Ad, students worked on building the program from the ground up, defining what MOJO Ad would be and what it would stand for as an agency. They crafted logos and did general branding work. In addition, they created the State of the YAYA report, a comprehensive collection of research on the 18-to-24 market. This work set the stage for future semesters and prepared the agency to begin working on national clients.
"MOJO Ad fueled the fire and helped me realize that I definitely wanted to be in advertising," DeSplinter says. "My whole senior year was very focused on 'This is what I'm doing,' and Mojo just added to that."
The Late Influencer
DeSplinter's experience with MOJO Ad was crucial in helping her land some of her future jobs. So was her relationship with Kopcha. Even though she still wanted to be an art director when she moved to Los Angeles, MOJO Ad and the journalism school as a whole prepared her to face situations that required her to do more than what her job called for.
"Whether you wanted to be a creative or on the account side or in public relations, the fact that Mizzou taught you how to do all of the things that these people do, it's made us better at whatever type of job, because we understand what other roles do as well," DeSplinter says.
Ultimately, it was Kopcha who helped DeSplinter land the job she has with RPA today. When she first arrived in Los Angeles, Kopcha put her into contact with one of his good friends and founder of RPA, Larry Postaer, BJ '59. Although he had no job openings at the time to offer her, Postaer gave her advice on how to break into creative and then sent her on her way.
Despite Postaer's help, DeSplinter's initial job search was frustrating. She had a book of her best work put together, but she quickly realized to land her ideal job in Los Angeles she needed portfolio school on her resume.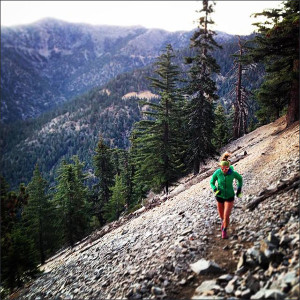 To pay for portfolio school, DeSplinter worked a slew of jobs, starting as a creative assistant and working her way up to copywriting for multiple agencies and clients. She also spent time at a startup, where she worked on the company's entire advertising and branding strategy. Here, DeSplinter found herself working overtime in the office along with other jobs on the side to make ends meet.
Some weeks, her days stretched for 17 hours at a time. Her part-time gigs ranged from teaching dance classes to bartending to performing as a backup dancer, and meant working at least two jobs every single day for five years.
The rigid schedule of agency life started to lose its appeal to DeSplinter, and instead she decided to explore copywriting through freelancing. Agency hours didn't give her time to commit to other things that she had prioritized, like her budding career as an endurance athlete.
However stressful, the variety of jobs she worked allowed her to make money and gave her the flexibility to take night classes at portfolio school, which she completed in 2010. By then, she was focused on being a copywriter.
In 2013, she received a call from RPA offering her a freelancing job. She knew that people genuinely loved the company, so she had always been curious about it. DeSplinter accepted the offer.
When a position for a full-time copywriting position opened up, a creative director was keen on hiring DeSplinter. Having sworn off agencies, DeSplinter put the offer on the backburner, even though she knew how well RPA followed through on giving employees a work-life balance.
Two months after the initial offer, DeSplinter accepted the job that redirected the course of her career. It's been over two years since she began working on the Honda account for RPA, where she creates concepts and copy for Honda's digital, print and TV spots. Finally happy in an agency environment, she says she can't imagine working anywhere else.
Shift Into Overdrive
Throughout her life, from her time at the Missouri School of Journalism and beyond, DeSplinter has thrived on going full throttle. Her time management skills and discipline have helped her take on challenges most people shy away from.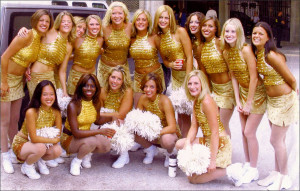 In addition to a challenging class load, DeSplinter spent three years as a Golden Girl, was an active member of Kappa Kappa Gamma and worked as a server at Quinton's Bar and Deli. Recognized as a leader on campus, she also was tapped into Omicron Delta Kappa her senior year.
It was during her college years that she also took the initial steps toward what later became a side career in endurance running. As a senior, amid her busy schedule, she took on the time-intensive training necessary to run her first marathon.
DeSplinter remembers waking up early on Friday mornings, the one day a week she didn't have early morning class, for her long runs. If she couldn't fit her run in on Friday, she'd head straight to Columbia's MKT trail on Sundays after her shift at Quinton's. When she had to squeeze runs in between her classes, she would shower at the Kappa Kappa Gamma house to save travel time back to her apartment. Her dedication paid off when she crossed the finish line of the 2004 Chicago Marathon.
Running remained a part of her life once she moved to Los Angeles after college. She continued to run marathons, which eventually led to ultramarathons. Now, she is a professional endurance athlete with sponsorships from big running brands like New Balance and Power Bar.
While many would find it hard to balance work and training for races of over 100 miles, she equates it to anyone making time for the things that matter. Running is what keeps her busy, but it is also what brings her back down to earth. DeSplinter credits some of her best personality traits to all of the time she spends on the trail.
"I have the holy trifecta of being a woman, a Pisces and a creative, which can create an emotional firestorm," DeSplinter says. "I think running has made me more Zen. I can roll with the punches, I don't freak out about things. As much as I want to be known as someone who's super creative and does great work, I would much rather be known as a person that people like to be around and work with. I think running has made me that person."
The End Game
DeSplinter notes that her life will always be full of fast-paced changes and new experiences. In the course of 15 years, she changed her career path, became a sponsored endurance runner and moved to a new city on her own. The same fearlessness that brought her to Los Angeles right after college is the one that has allowed her to successfully break into the industry after years of hard work, ultimately helping her find happiness.
"I'm not afraid to try anything," DeSplinter says. "I'm always ready for a challenge and know that I will figure it out."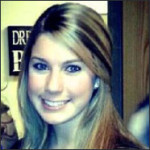 About the Author: Nicole Donnellan is a senior studying strategic communication at the Missouri School of Journalism. She is a media planner for MOJO Ad during the spring 2016 semester. A Chicago native, Donnellan hopes to return to her hometown after she graduates in May 2016. She has explored both public relations and advertising sales through past internships and is currently a marketing and social media intern for a small company in Columbia, Missouri. Donnellan loves running, pop culture, a good romantic comedy and above all, writing.
Updated: December 18, 2015