Bryan Chester
General Manager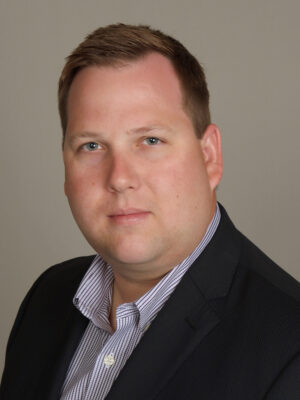 Download High-Resolution Photo
221 Lee Hills Hall
Columbia, MO 65211-1200
BRYAN CHESTER was named general manager of the Columbia Missourian in October 2020. He was selected as one of Editor & Publisher's Top 25 Under 35 in 2015.
Chester joined the Missourian's advertising sales staff in 2008 and was promoted to advertising manager in 2013. He has helped shape the newspaper's digital-first business model, focusing on significantly growing digital ad revenue while simultaneously diversifying the Missourian's digital revenue streams.
Chester consults with Missouri newspapers on digital business strategies, specifically Web monetization opportunities. He has been a featured speaker for the National Newspaper Association and the Missouri Press Association. Chester is currently serving on the board of the Missouri Advertising Managers Association.
A Chicago native, Chester earned a bachelor's degree in sociology and a master's degree in educational leadership and policy from the University of Missouri, as well as a bachelor's degree in business-marketing from Columbia College.
Updated: December 7, 2020