Columbia, Mo. (June 9, 2016) — Finding an hour in a busy person's schedule to talk about the hopes and dreams for the future of the Missouri School of Journalism didn't seem possible during the busiest week at the close of an academic year that's been full of challenges.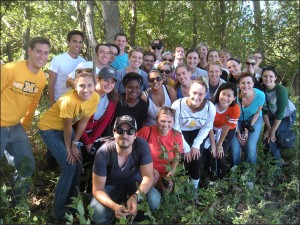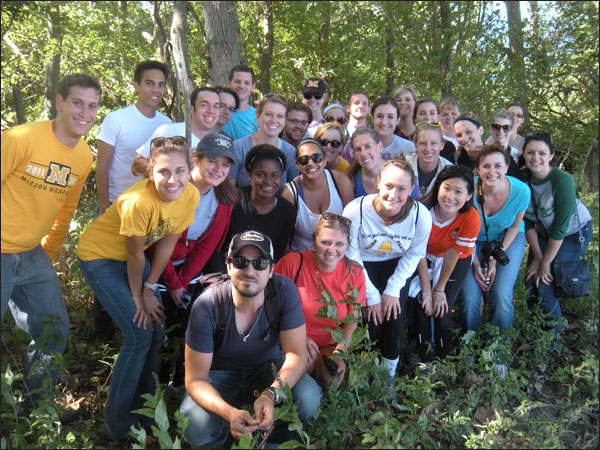 But, people make time for what they value. So, about 60 percent of the School of Journalism's 220 faculty and staff members joined their fellow colleagues at the School to dream, talk about strengths and share their hopes for tomorrow as we begin the deep dive into developing a strategic plan.
For four days in mid-May, facilitator Sandra Herron filled pages with the information she gathered during conversations among small groups of 10 to 12 faculty, staff and student leaders. She asked how people want to see the Missouri School of Journalism in the next five, 10 or 20 years.
Then she took her conversations on the road with a stop in St. Louis – and plans to do another stop in June in Kansas City.
What the Strategic Planning Leadership Team heard from her was that the conversations were full of fabulous ideas, compliments and concerns. Several key themes clearly emerged, she said, such as diversity, recruitment and retention and building on the Missouri Method.
Herron told the team what she heard most in all the conversations was a sense of hope.
As the summer unfolds, the Strategic Planning Leadership Team will begin to parse out the data Herron collected.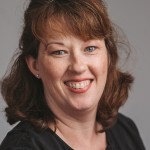 In the coming weeks, the leadership team intends to offer a survey for those stakeholders who weren't able to make the in-person conversations or alumni gatherings in the state. The team also plans to make site visits to media outlets, startups, agencies and academic programs later in the summer to better inform our work.
As an alum who holds two degrees from the University of Missouri and is a member of the Print and Digital News faculty, I'm excited about where these conversations might lead us and honored to have been chosen for the significant task of serving on the Strategic Planning Leadership Team.
Laura Johnston is an associate professor, professional practice, and senior news editor at the Columbia Missourian.
Updated: September 29, 2020
Related Stories
Expand All
Collapse All
---