Missouri Method at Heart of Strategic Plan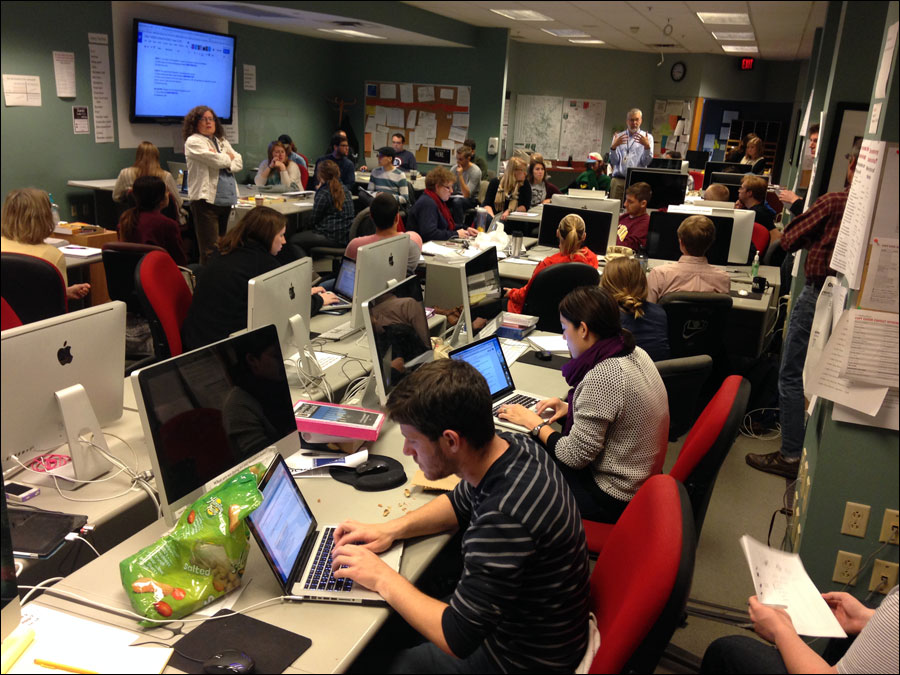 On Jan. 27, the Missouri School of Journalism's strategic plan – FIRST | BEST | NEXT – was unveiled to faculty and staff at a rollout session at the Reynolds Alumni Center. Session participants had an opportunity to engage the content and share their initial reactions to new statements of mission, vision and values and the J-School's goals and strategies. Table report-outs included phrases like "excited to have an outward-focused plan," "enthusiastic about working together as one J-School," and "eager to begin implementation."
The Missouri Method is at the heart of who we are and what we do. At the core of our strategic plan is a commitment to articulating, executing and promoting the Missouri Method in fresh and innovative ways to prepare graduates for rapidly-evolving professions. A second goal is to foster innovation and high-impact research to advance the professions of journalism and strategic communication. Finally, we will align our internal structure, processes and resources to support the School's strategic priorities and engage everyone to advance our strategic plan.
The strategic plan is a living, dynamic document that will guide our work, help us set priorities, and hold us accountable for accomplishing our goals. In the coming weeks, we will refine committee structures and develop resources to facilitate implementation of key initiatives. We look forward to keeping you informed and engaged as we work on ways to shape our professions in the coming years.
For background on the planning process, below you will find links to the original announcement and subsequent blog updates posted by the NEXT planning team.
Pete Ozias is director of undergraduate advising at the Missouri School of Journalism.
Updated: October 13, 2020
Related Stories
Expand All
Collapse All
---