MOJO Ad students unwrap sweet campaigns for client Sour Patch Kids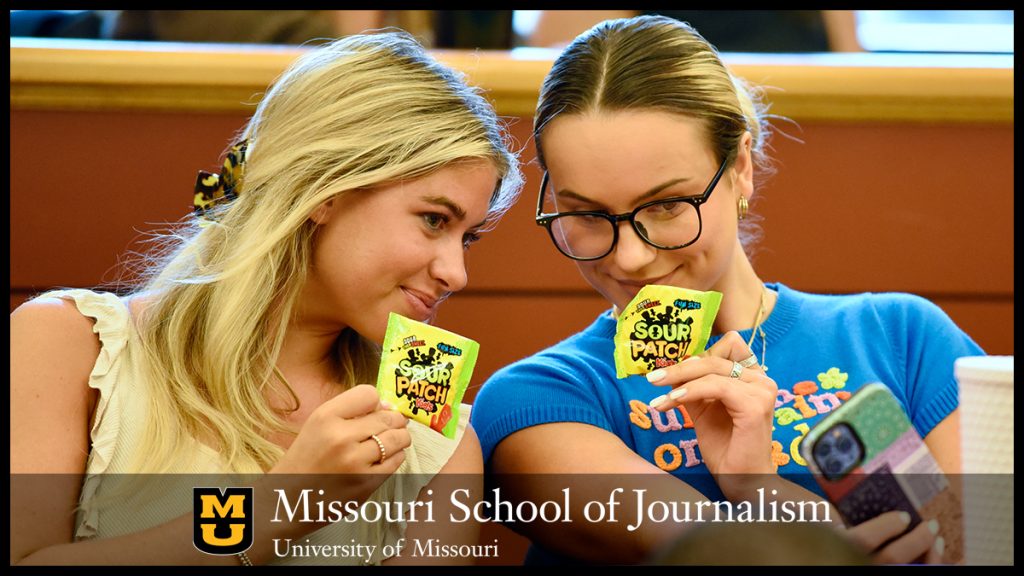 Seniors Kate Cupp and Kallie Lehenbauer of MoJo Ad take a selfie with their new client's product Aug. 22, 2022, in Lee Hills Hall. Sour Patch Kids was announced as this semester's client on the first day of class.
Student advertisers gave final presentations to Sour Patch Kids executives, industry professionals and J-School representatives in December
By Lexi Symonds
Senior students at MOJO Ad, the Missouri School of Journalism's student-staffed ad agency covering the youth and young adult (YAYA) market, were pleasantly surprised this past fall when the client was revealed on the first day of class in August. Numerous mini bags of sour candy were tossed in the air as students chatted amongst each other with glee, anticipation and a bit of looming anxiety knowing they were representing Sour Patch Kids, a renowned and iconic brand.
The brand's team in New York asked MOJO Ad to promote Sour Patch Kids as the top candy choice in the YAYA market (18- to 24-year olds) while also establishing them as a cultural icon through collaborations to ultimately grasp consumer attention. Students would use the opportunity to create three unique campaigns that encompassed Sour Patch Kids' mischievous, nostalgic and more sour than sweet demeanor.
"Sour Patch Kids is such a vibrantly colored brand with brilliant opportunities to create a personality for itself, and I think the existing brand gave us a lot to build off of in terms of campaign creation and creative aspects," said Nathan Andrzejewski, who served as the media planner for his team.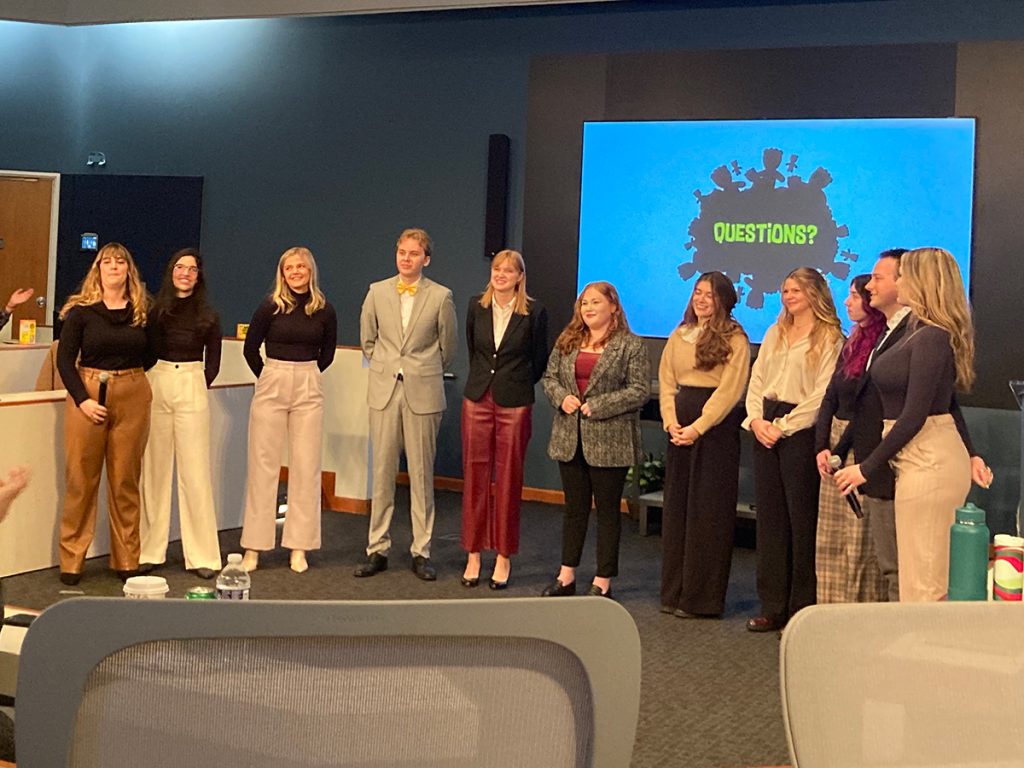 The teams started with research focused on assessing the relationship between YAYA consumers and non-chocolate candy. Through a national survey of more than 420 YAYA individuals and a series of in-depth interviews and focus groups, students evaluated motivational triggers for purchasing and consuming non-chocolate candy and uncovered potential intersections between culture collaborations and the brand.
"I think we all felt privileged to work on such an iconic brand, " said Associate Professor Jamie Flink. "The excitement was palpable all semester long. The students immediately bonded over their collective Sour Patch Kids memories. On first blush, candy seems like a low-involvement purchase, but our connections to candy are actually pretty complex. Through research we learned that candy is associated with poignant memories of holidays, life's celebrations and even hardships. The experience was nostalgic and incredibly sweet for everyone."
Like previous semesters, the student staffed agency was split into three separate teams of 11: Arete, Menagerie and Mirus. The individual teams coined their own cohesive personality and goals as they worked to create their campaigns.
"My team, team Mirus, was the best," said copywriter Delaney Ehrhardt. "It's hard to believe a random grouping could work so well together, but we all gelled immediately. When working with a group of 11 of the brightest minds in the J-School, it can be nerve-racking to speak up during meetings but it's essential to the operation of the team and getting out what you put in. Everyone's voice was heard and when we collaborate, we produce incredible work."
Subsequently, each team created and produced individual campaigns centering around a big idea stemming from their research.
Mirus' big idea, "Snap Outta Sour", can be best defined as a "Sour Spiral" which is the tendency to blow things completely out of proportion in a highly dramatic way, typically sparked when a seemingly insignificant event takes over one's mental state. Some of the campaign's featured collaborations are with brands Olly gummies, SkullCandy headphones and Polaroid.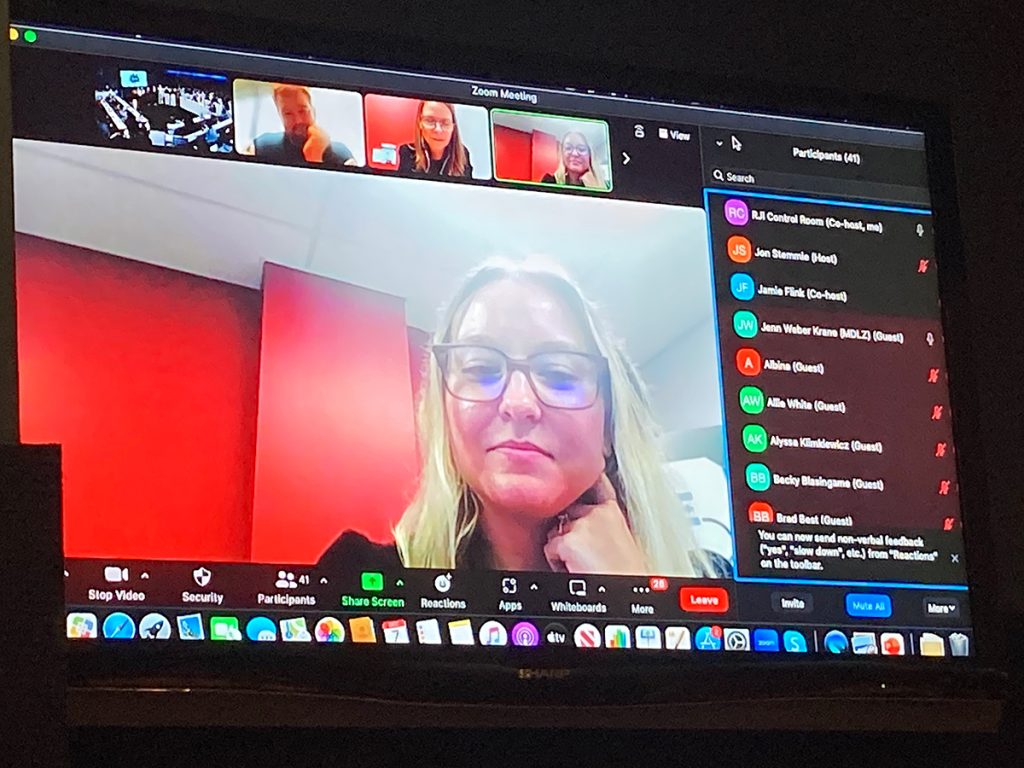 "The 'Snap Outta Sour' campaign captures a universal truth: everyone experiences sour spirals," said account manager Lily Williams. "It can be as simple as a blip in your daily routine that makes the audience feel completely out of control. Our campaign pairs Sour Patch Kids with products intended to pull YAYAs out of their sour spiral and placing Sour Patch Kids as the sweet sidekick that pulls them out of their own heads."
Capitalizing on Sour Patch Kids' nostalgic appeal, Menagerie utilized a concept rooted in shared core experiences that YAYA consumers remember from childhood. This impactful finding led to their big idea, "No Filter", highlighting the consistent connections Menagerie had while talking about past experiences. They used cheeky humor and relatable scenarios to connect the audience to memorable childhood situations. Some of the notable brand collaborations includedNetflix show Big Mouth and the game Cards Against Humanity.
"I'm so proud of team Menagerie for putting together such a fun and cohesive campaign for Sour Patch Kids," said video producer Lauren VerBrugge. "Our brand collab pitches fit well with our big idea and I think we got a solid grip on our No Filter campaign featuring the unfiltered thoughts of our inner children."
Team Arete's campaign was created to combat a perceived "epidemic of fakeness" YAYA consumers see on social media. The mock organization they created, "SPK Kares," was aimed at preventing the spread of "influencer influenza," or inauthenticity, on social media. Arete wanted to create a campy, somewhat performative type of campaign that was different from the average method people use to sell candy. Instead of saying "Sour Patch Kids is the solution to a problem," the team's goal was to position the brand as funny, self aware and able to laugh at cultural phenomena rather than blindly playing into them.
"I would say the best part about being in MOJO Ad, specifically being creative, is that there are very few limitations to what you can produce, " said Samantha Novak, who worked as an art director. "With the specific client ask Sour Patch Kids gave us, really the only limitation was our own imagination and dedication to the class. That helped me a lot, because it was my team and I to do something somewhat bizarre but ultimately memorable."
Although all three campaigns had sweet endings, MOJO Ad students didn't sugarcoat the various challenges they faced along the way. Overcoming unforeseen obstacles, they said their potential as professionals was pushed to the limit as they learned about themselves and the industry as a whole.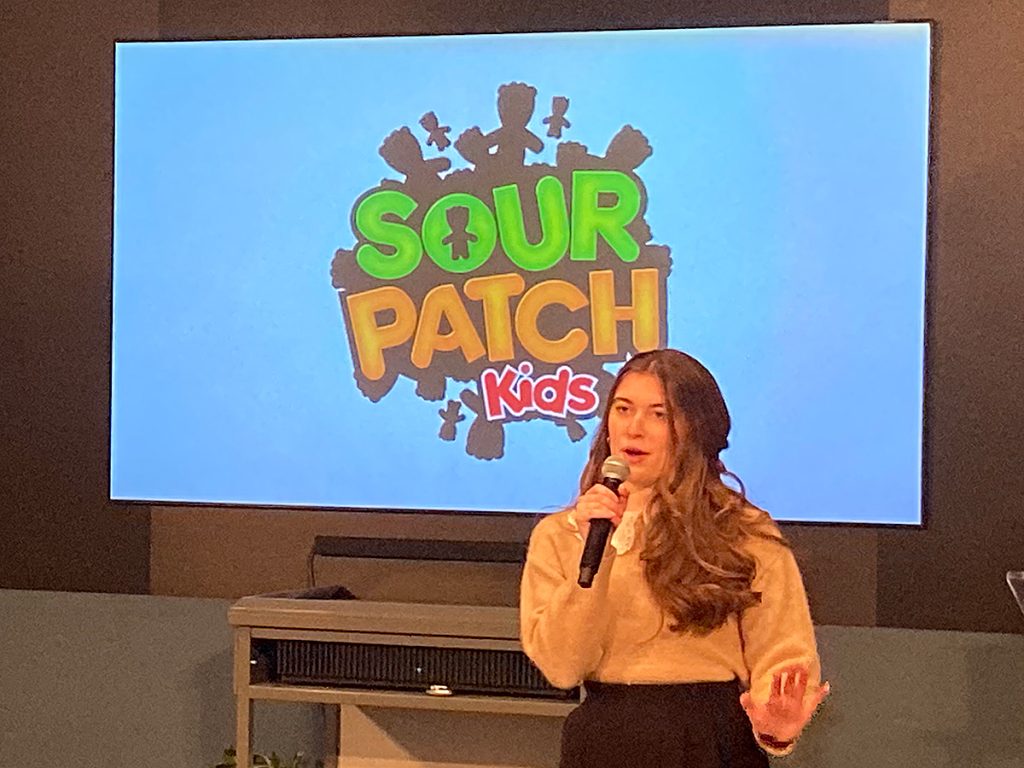 "I think Sour Patch Kids' Twitter handle said it best around the time when Elon Musk took over; they pinned a tweet to the top of their page upon the takeover and it said one word: Chaos," said Andrzejewski. "I don't mean chaos in any condescending manner. I mean it in the aspect that every point in my day was filled with something new and interesting to understand and learn about, and my head felt like it was in a whirlwind with all the new and valuable information to process and record."
Ultimately, Sour Patch Kids executives engaged with each presentation and took home a multitude of successful executions for the brand to move forward with.
"Thank you to the teams from MOJO Ad for the great ideas they presented for Sour Patch Kids, " said Global Senior Vice President of Mondelez International, Jon Halverson. "The enthusiasm for the brand and the work isn't something you get to see every day. This is the vital real world experience that students need to compete for the best jobs in the best agencies. It is critically important to get professionals, brands and agencies to engage with the students. The Missouri method is what makes our news program great and the same goes for our advertising students. To ad agencies (creative, media, design) looking to hire the next generation of brilliant executives, take a good hard look at the MOJO students."
Team Mirus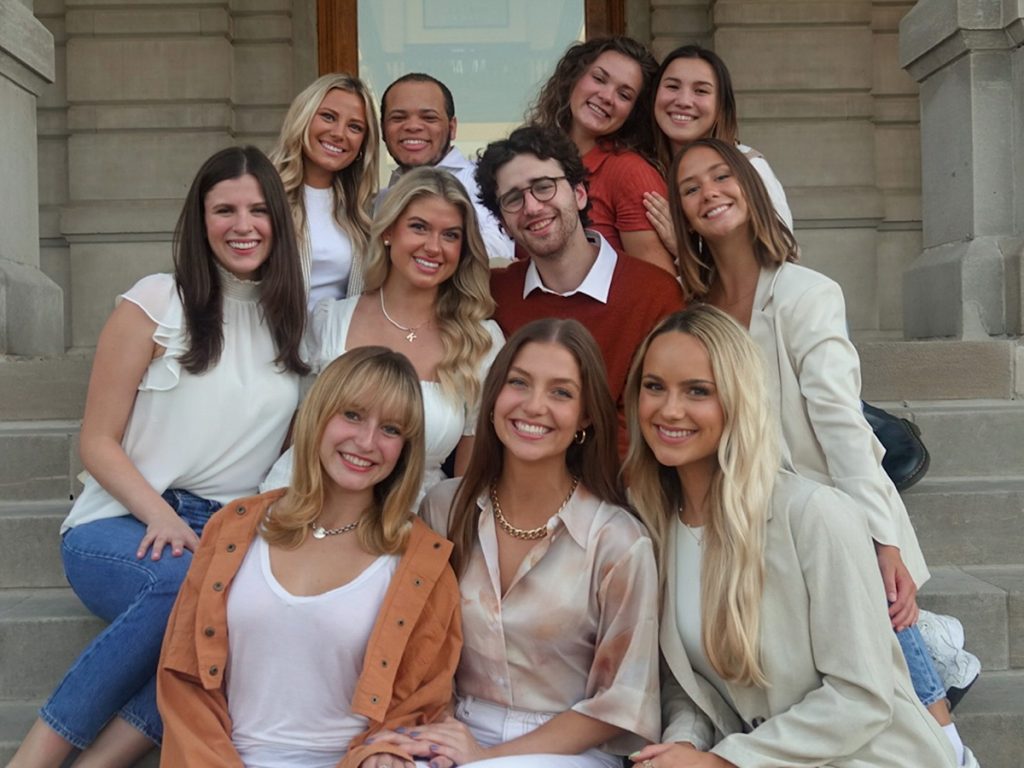 Lily Williams (Account Manager), Jack Rintoul (Art Director), Lexi Symonds (Content Manager), Kate Cupp (Digital Strategist), Amanda Rosser (Public Relations Account Manager), Hannah Schuler (Media Planner), Kallie Lehenbauer (Video Producer), Emily Williams (Graphic Designer), Delaney Ehrhardt (Copywriter), Lilly Hartsig (Quantitative Strategist), and Gehazi Whitehurst (Qualitative Strategist)
Team Menagerie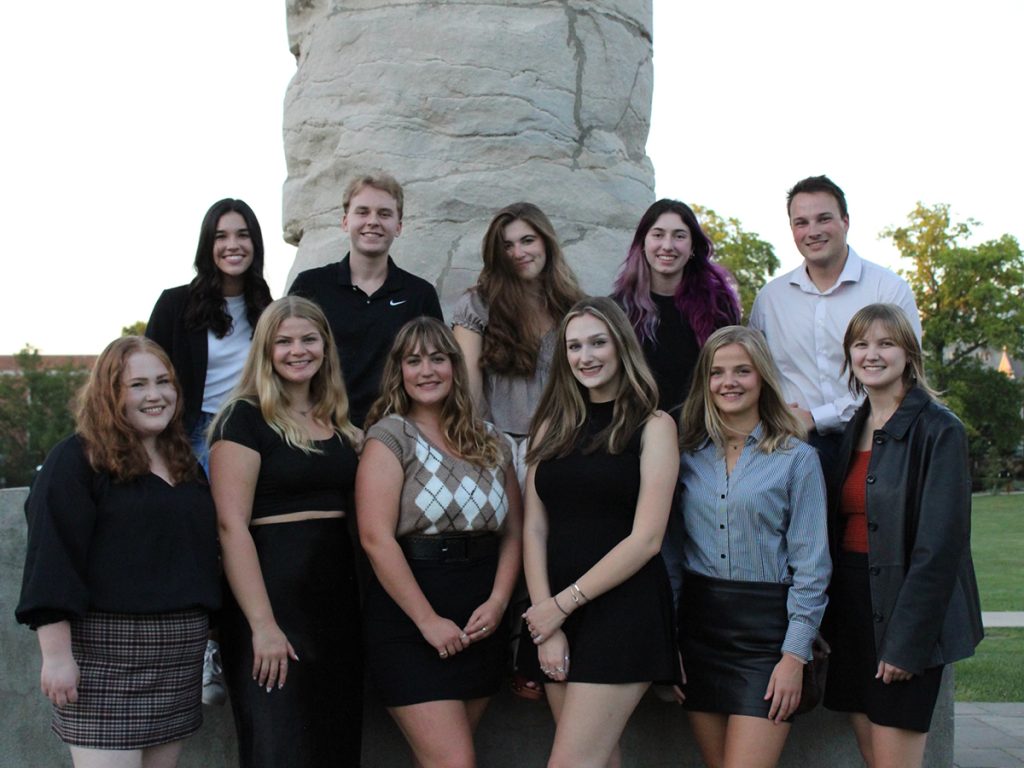 Kristina Essig (Account Manager), Megan Jansen (Art Director), Elyssa Gerstel (Content Manager), McKenna Neef (Digital Strategist), Sierra Lindemann (Public Relations Account Manager), Nathan Andrzejewski (Media Planner), Lauren VerBrugge (Video Producer), Tyler Conley (Graphic Designer), Maddie Schuck (Copywriter), Maddie Hawes (Quantitative Strategist), and Lilly Beckwith (Qualitative Strategist)
Team Arete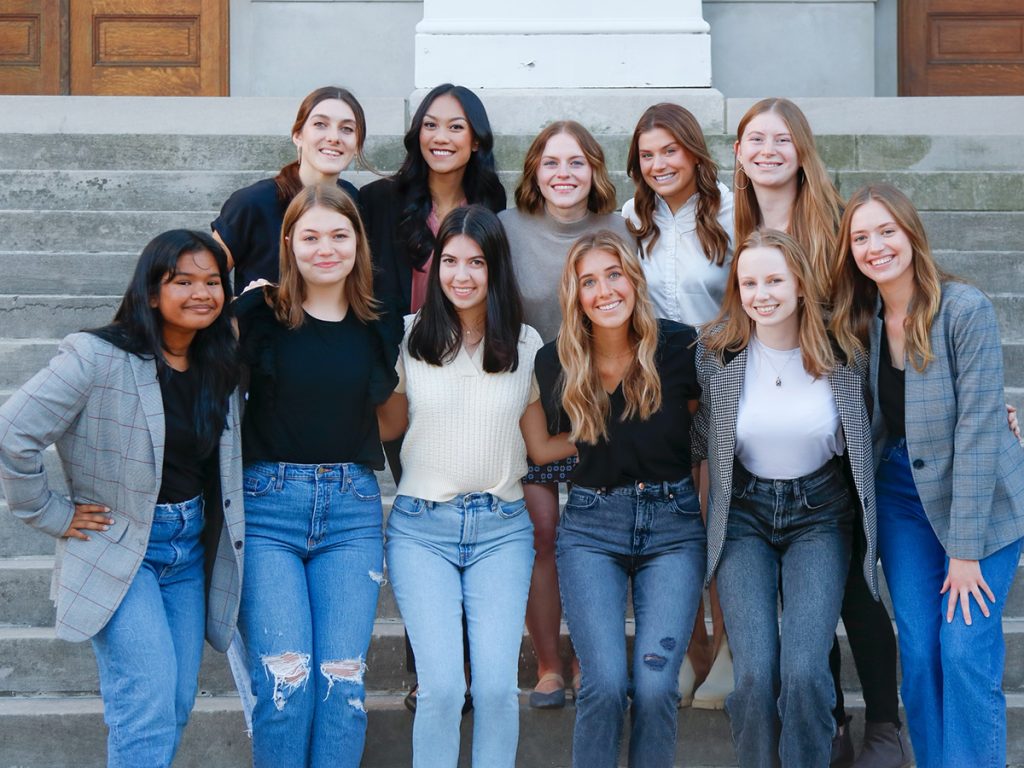 Abby Blasingame (Account Manager), Samantha Novak (Art Director), Claire Hamlin (Content Manager), Sabrina Tran (Digital Strategist), Sophie Walding (Public Relations Account Manager), Ellie Wilkinson (Media Planner), Anna Buturla (Video Producer), Samantha Johnson (Graphic Designer), Julia Dehner (Copywriter), Evanna Momtag (Quantitative Strategist), and Erin Manis (Qualitative Strategist)
Updated: February 23, 2023
Related Stories
Expand All
Collapse All
---