Kat Duncan
Senior Video Editor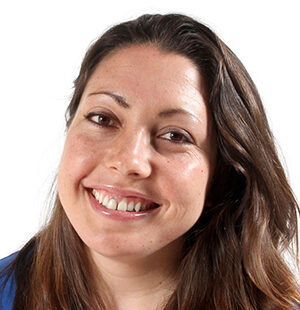 Download High-Resolution Photo
001-A Reynolds Journalism Institute
Columbia, MO 65211-1200
Kat Duncan is a senior editor in the Innovation & Futures Lab at the Reynolds Journalism Institute at the Missouri School of Journalism. In this position she produces video pieces, writes articles, mentors students, partners with newsrooms worldwide on innovative journalism projects and tests emerging tools and technology for journalism.
She also teaches photojournalism at the Missouri School of Journalism, founded the annual Women in Journalism Workshop and launched the emerging technology journalism series "Innovation in Focus."
Duncan came to RJI from the San Francisco Chronicle, where she served as a photo and video editor, video producer and photographer. She led the Chronicle newsroom in producing mobile video and ran the visual intern program. While at the Chronicle she won Photo Editor of the Year (team category) in NPPA's annual Best of Photojournalism contest and received many awards for her visual work from the National Press Photographers Association.
Previously, Duncan worked in visual journalism positions at newspapers in Utah, New York and Texas. She led visual teams at these newspapers, created mobile video training and worked as staff photographer and videographer.
She earned a master's degree in photojournalism from Boston University and a bachelor's degree in fine arts from the University of California, Irvine with a minor in digital media.
Updated: August 6, 2019