Kat Duncan
Director of Innovation, Reynolds Journalism Institute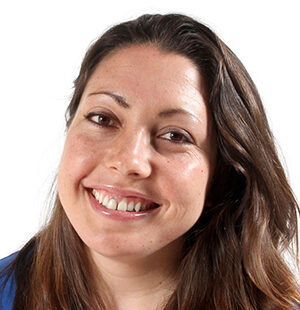 Download High-Resolution Photo
Assistant Professor
310F Reynolds Journalism Institute
Missouri School of Journalism
Columbia, MO 65211-1200
Education
M.A. in photojournalism from Boston University
B.A. from the University of California, Irvine with a minor in digital media.
KAT DUNCAN is the director of innovation at the Donald W. Reynolds Journalism Institute at the Missouri School of Journalism and an assistant professor of professional practice on the J-School faculty. In this position she runs the Student Innovation Competition, our flexible fellowship program, manages the innovation lab staff and student journalists and produces our monthly web series Innovation in Focus. She founded the Women in Journalism Workshop which is now in its third year and leads partnership projects with organizations and newsrooms who want to partner to build tools, create innovative content or help their newsroom use emerging tech.
Duncan came to RJI from the San Francisco Chronicle, where she served as a photo and video editor, video producer and photographer. She led the Chronicle newsroom in producing mobile video and ran the visual intern program. While at the Chronicle she won Photo Editor of the Year (team category) in NPPA's annual Best of Photojournalism contest and received many awards for her visual work from the National Press Photographers Association.
Previously, Duncan worked in visual journalism positions at newspapers in Utah, New York and Texas. She led visual teams at these newspapers, created mobile video training and worked as staff photographer and videographer.
She earned a master's degree in photojournalism from Boston University and a bachelor's degree in fine arts from the University of California, Irvine with a minor in digital media.
Her interests include nature, hiking, traveling, spending time with her pup Panda.
Updated: October 9, 2023