Community newsrooms gain support on innovative work with RJI Student Innovation Fellowships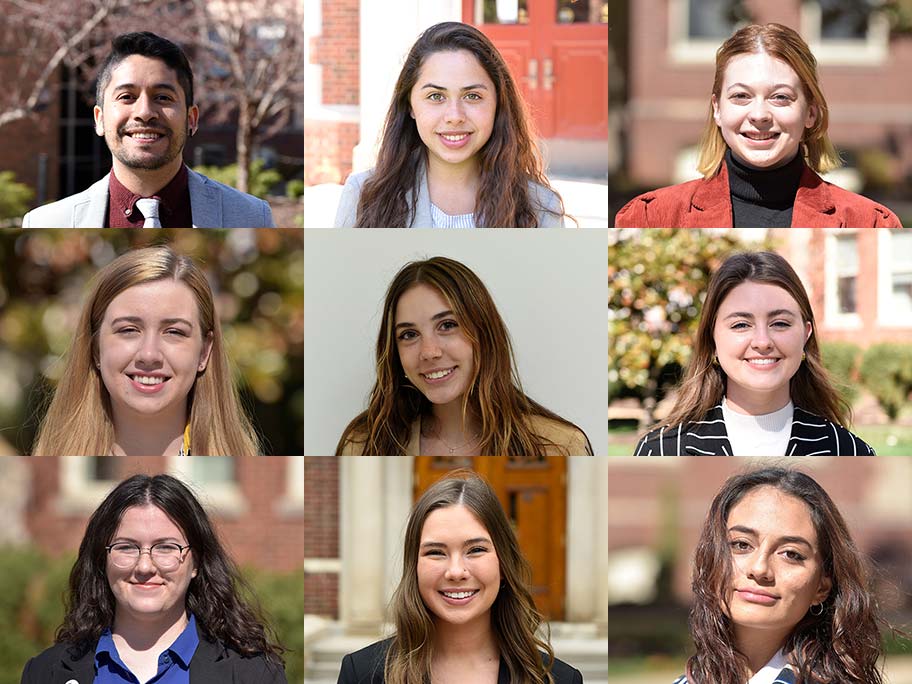 By Jennifer Nelson-Pallikkathayil
Nine students from the Missouri School of Journalism plan to partner with local newsrooms from across the country to tackle innovative projects this summer as part of the Student Innovation Fellowship program at the Donald W. Reynolds Journalism Institute. RJI is headquartered at the Missouri School of Journalism.
The projects will focus on new storytelling techniques, audience engagement strategies, delivery platforms, revenue opportunities and other innovative initiatives.
This year's group of fellows are José Luis Adriano, Noelle Alviz-Gransee, Annie Jennemann, Caitlin R. King, Isabelle Marak, Regan Mertz, Abigail Shaw, Jordan Thornsberry and Carolina Beatriz Vásquez Chinchilla.
"I'm very excited about this year's RJI Student Innovation Fellows," says Kat Duncan, director of innovation at RJI. "These Mizzou students are driven, creative and passionate about journalism. They will be working with newsrooms on everything from text-based engagement initiatives to narrative-driven podcasting to help them experiment and grow in innovative ways."
This year's newsroom partners are, 417 Magazine /Whitaker Publishing, Detroit Free Press, the Jefferson City News Tribune, Mankato Free Press, Milwaukee Neighborhood News Service, Texas Standard, The Oregonian, WHAS/TEGNA and the Wisconsin Center for Investigative Journalism/Wisconsin Watch.
Fellows are required to work between 30 to 40 hours at their newsroom and must produce content based on their learnings and findings for the RJI website as a part of the Innovation in Focus web series.
Meet this year's fellows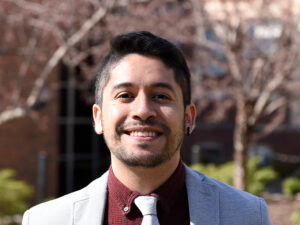 Graduate student José Luis Adriano of Mexico City, Mexico, is partnering with the Detroit Free Press in Michigan to test emerging social platforms to reach audiences and develop new innovative engagement strategies.
"I hope this helps the company in discovering and engaging with undeserved audiences in their community," says Adriano.
Media innovation is a key element of his master's research, so Adriano is looking forward to learning from this experience working with a leading U.S. media outlet.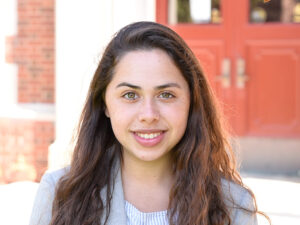 Junior Noelle Alviz-Gransee of Kansas City, Missouri, will be working with the Wisconsin Center for Investigative Reporting to identify potential partners and underserved audiences, connecting them and helping fill informational gaps that result from racial inequity and engaging residents in identifying problems and exploring solutions.
"I hope to improve on my investigative journalism skills and learn how to efficiently interview sources that could be hard to get in contact with," she says.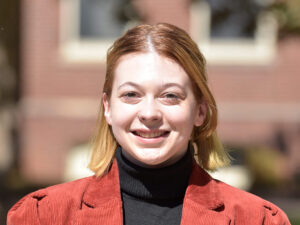 Senior Annie Jennemann of St. Louis will work with the Mankato Free Press in Mankato, Minnesota, to employ more innovative digital storytelling and helping create more interactive feature stories. She will also do some work with data.
"I hope to learn about how other local newsrooms work and have the chance to learn from other journalists," says Jenneman. "I also hope to learn more about the process of innovation and skills I can take with me to future newsrooms."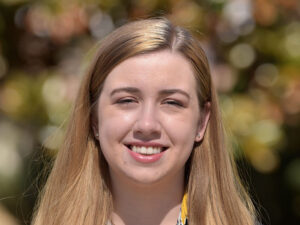 Senior Caitlin R. King of Jerseyville, Illinois, will be working with the Texas Standard of Austin, Texas, to improve their online presence on social media channels beyond Facebook and Twitter. She will also help produce feature stories.
"I applied for the RJI Student Innovation Fellowship so that I could further my relationship with the resources our school has cultivated for its students and the journalism profession as a whole while branching out and meeting other people in the industry," she said.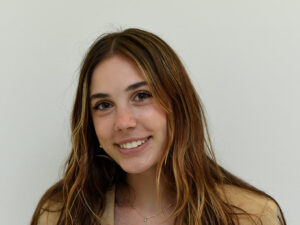 Sophomore Isabelle Marak, of Franklin, Tennessee, will be writing and assisting with 417 Magazine in Springfield, Missouri, with their social media platforms.
"I hope to learn more about magazine writing and content creation," she says. "I am so excited to work one-on-one with mentors from RJI and the magazine."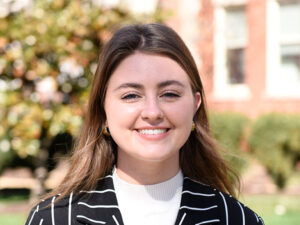 Senior Regan Mertz of Ft. Leonard Wood, Missouri, plans to work with The Oregonian/Oregon Live to formulate a broad story idea for the summer that she will tell through long-form narrative podcast episodes. She will also be creating newsletters and social media campaigns, as well as assisting with revenue generating projects and other Oregonian podcasts.
"I am hoping to take away skills on novel podcast storytelling techniques, engaging ways to promote that podcast and how to generate story ideas and research background information in a new place," she says.
"Our current podcast offerings are episodic and news-based," said Karly Imus, director of audience development at the Oregonian, a newsroom partner. "Regan's podcast will be a multi-episode project, telling one story from start to finish. We're excited to see how our audience responds to this format."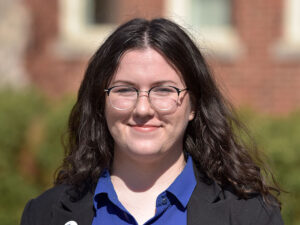 Senior Abigail Shaw of Highland Village, Texas, will be working with the Milwaukee Neighborhood News Service in Milwaukee, Wisconsin, to increase the reach and impact of the organization's nonprofit, nonpartisan investigative journalism by partnering with organizations across Wisconsin and nationally. Shaw will help guide the effort by identifying potential partners and underserved audiences. She will work with the business and editorial teams to facilitate these connections.
"I'm hoping to take away a deeper understanding of different ways to engage communities in the work we do as journalists, along with strategies and tools for implementing community-oriented journalism models," she said.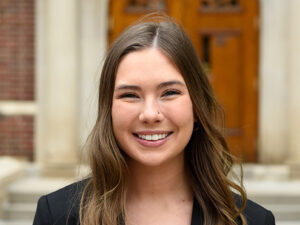 Sophomore Jordan Thornsberry of Ozark, Missouri, will work with the Jefferson City News Tribune, in Jefferson City, Missouri, to help with new storytelling techniques and audience engagement strategies.
"I hope to take away many new connections, as well as tips and practices I can use in my future career," she says. "I am looking forward to making a difference in the newsroom and building connections and relationships with people."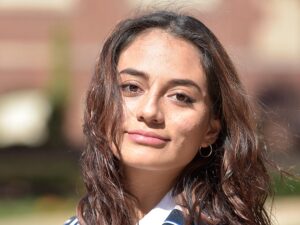 Junior Carolina Beatriz Vásquez Chinchilla an exchange student from the University of Navarra in Spain, will be working with TEGNA and WHAS-TV in Louisville, Kentucky, on digital centered journalism, contributing to and implementing a digital plan to support the morning show in preparation for Back to School, which will include direct text interaction with the station's audience, push alert strategy, and creating original hyper-local content across all platforms.
"I hope to learn about different ways of delivering content and approaching a diverse audience in a demanding audiovisual and online based society," says Vasquez. "I am excited about the opportunity to get real experience in the field, learn from professionals and contribute to new ways of telling stories and news."
She says she's looking forward to getting to know more about how journalism can develop and evolve to fit a changing society, and to share with the other fellows the different type of work they will be working on.
Updated: April 22, 2021
Related Stories
Expand All
Collapse All
---