First Tina Hills Fellow Wins Overseas Press Club Foundation Scholarship
Columbia, Mo. (Dec. 15, 2004) — Marina Walker, an award-winning journalist from Mendoza, Argentina, and the School's first Tina Hills Fellow, has been awarded a scholarship worth $2,000 by the Overseas Press Club Foundation. Walker was one of only 12 selected from a pool of 175 applicants from 60 different colleges and universities.
Walker's winning essay focused on the health and environmental threats posed by American lead-mining companies operating in Latin America. She will continue her reporting and writing on this subject when she travels to Peru next February to complete her master's professional project. Her project will be funded with the OPC scholarship and with $1,000 from the School's Duffy Fund.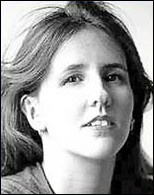 "Marina is a fine example of the importance of global ties to the School of Journalism," said Charles Davis, chair of the Editorial Department. "Her work in Latin America will benefit us all, and we are the wiser for working with her on this project."
Walker's professional experience includes Los Andes newspaper in Argentina, and a six-month international fellowship at The Philadelphia (Pa.) Inquirer. She has worked at Investigative Reporters and Editors and as a part-time instructor at Adelante while completing coursework for a master's degree in journalism. Adelante is a monthly newsmagazine published by the school in both Spanish and English for the growing Spanish-speaking population of Central Missouri. The Tina Hills Fellowship for Latin American Journalists provided her tuition and a stipend of $5,000 a year.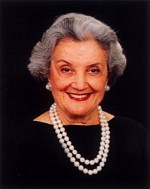 Tina Hills is the former publisher of the Puerto Rican newspaper, El Mundo, and president of its parent company. Mrs. Hills is the widow of Lee Hills, a former chief executive officer of Knight-Ridder newspapers. Both were presidents of the Inter-American Press Association.
The Tina Hills Fellowship is part of a long-term program to expand relations between the Missouri School of Journalism and the news business in Latin America. Missouri's journalism program has a strong international presence. The school has formal collaborative relationships with more than a dozen educational programs in nine countries and informal relationships with more than a dozen.
The Overseas Press Club (OPC) is the nation's oldest and largest association of journalists engaged in international news. Part of its mission is to help educate a new generation of foreign correspondents to uphold high standards in international news reporting. The scholarships are awarded annually to journalism students aspiring to become foreign correspondents.
Walker will be recognized at the Foundation's scholarship luncheon in New York on Jan. 28.
Updated: April 28, 2020
Related Stories
Expand All
Collapse All
---