Missouri Journalism Student Ties for Second Place in International 'Girls' State of the Union' Video Contest
Jamie's Crockett's Entry Competed with More Than 50 Entries from Around the World
Columbia, Mo. (March 12, 2012) — Missouri School of Journalism sophomore Jamie Crockett tied for second place in the "Girls' State of the Union" video contest.
Sponsored by the Women's Media Center in New York, the international competition sought to identify important topics for women between the ages of 14 and 22. WMC aims to highlight gender inequality in media.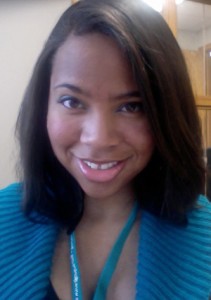 Crockett focused her submission on negative images that news media and other outlets portray when it comes to women of all ages. Her suggestion to Congress and the President included a cross-country mentoring tour program, in which women, both renown and unsung, speak to young women in schools, churches and other venues. As the program continues, and the young women begin to focus on career choices, they will be matched with mentors who reflect those goals.
Crockett credits María Len-Ríos, her professor in the cross-cultural journalism course, for helping her prepare for this experience. During class Len-Ríos shared research about gender representation in news media organizations, and Crockett viewed the film "Miss Representation" as an extra-credit assignment.
"These experiences were definitely a driving force behind my wanting to create the video," Crockett said. "It's important to get people to talk about these subjects and to do something about them in order to enact change."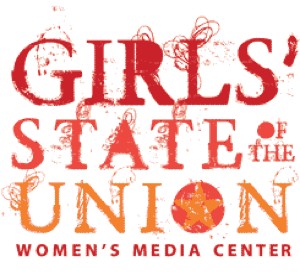 Len-Ríos praised Crockett and other students like her who are open to new ideas and to challenging the status quo for the betterment of society.
"In her winning video Jamie argues that women must advocate for women. Men need to also," said Len-Ríos. "We've been fortunate at the Missouri School of Journalism to have a dean and faculty who require all of our students to reflect on the critical cultural issues of our time."
The contest drew more than 50 entries from young women the United States, the United Kingdom, Zimbabwe and other countries. The judges, who included actresses Kyra Sedgwick and Marisa Tomei as well as award-winning journalists, evaluated the submissions on the following criteria: problem solving, inclusivity, creativity, thought leadership and overall rhetorical style.
"'Girls' State of the Union' provides girls with the opportunity to listen to each others' voices, own their expertise, create media on their own terms and be heard in the world," said WMC's President Julie Burton.
Updated: June 5, 2020
Related Stories
Expand All
Collapse All
---