National Network of Religion Sites Fills Gap for Religion News
Websites Hosted by the Missouri School of Journalism
By Nathan Hurst
MU News Bureau
Columbia, Mo. (May 16, 2012) — In recent years, many newspapers have been forced to eliminate religion beat writer positions due to budget cuts, leaving religion news largely uncovered throughout the country. Now, the Religion News Service (RNS), which is headquartered in the Missouri School of Journalism, has launched a network of websites to thoroughly cover national and local religion news.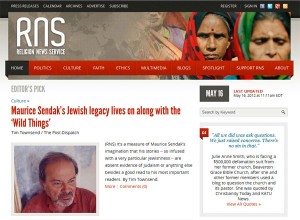 "The elimination of the religion beat at many media outlets has created a need for entrepreneurial journalists to fulfill," said Debra Mason, a professor of journalism studies at the Missouri School of Journalism and director of the Center on Religion and the Professions. "Many meaningful faith and values stories are waiting to be told, which creates great opportunities for these niche religion website startups."
Religion News Service is a national wire service that recently converted from a for-profit to a nonprofit news outlet. In January, RNS re-launched its website, making all its content directly available to the public for the first time in its 78-year history. The main RNS website, www.religionnews.com, incorporates religion news and blogs from experts on different religious topics.
RNS is the national showcase that now connects to new locally based religion news sites, or Faith and Values (FAVS) sites, located around the country. Mason, who is also the executive director of the Religion News Association, says these local news sites will be an important resource for communities.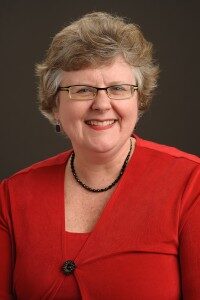 "Religious beliefs motivate people in key aspects of their lives; yet, media outlets in most small and mid-sized markets have abandoned coverage of religion," Mason said. "We seek to seed communities with knowledgeable religion journalists, showcase RNS' terrific coverage, and build on existing social networks to create a robust and economically viable model for local religion news."
Currently, there are two operating FAVS sites, located in Spokane, Wash., and Wilmington, N.C. RNS will launch a third site this summer located in Columbia. RNS has plans to launch more than a dozen sites around the country in the next few years. FAVS site managers are chosen through an application process by the RNS. Mason says these FAVS sites are already partnering with local media outlets, including newspapers and radio news stations, to provide a source for reliable local religion news and information, as well as an outlet for civil discourse within each community.
The local sites and expansion of RNS is funded by a three-year grant totaling nearly $3.5 million from the Indianapolis-based Lilly Endowment Inc. awarded last year. Since 1937, the Lilly Endowment, a private philanthropic foundation based in Indianapolis, has focused its funding in the areas of community development, education and religion.
Updated: June 8, 2020
Related Stories
Expand All
Collapse All
---