New Website Commemorates 150th Anniversary of the Civil War
Master's Student Project Showcases Missouri's Experience During the War's First Year of 1861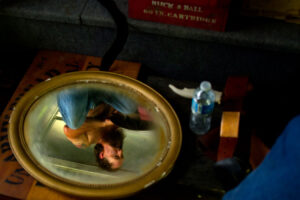 Columbia, Mo. (June 12, 2012) — As part of the commemoration of the 150th anniversary of the Civil War, a Missouri School of Journalism master's student has launched an interactive website that tells of Missouri's experience during the war's first year of 1861.
The website – www.missouriscivilwar.com – includes a rich assortment of multimedia features, including re-enactments captured on video, high-quality photographs, oral commentary and more. Clay Stalter launched the site as part of his requirements for his graduate degree, which he completed in May.
Organized chronologically, the website examines the pre-war causes and conflict, significant events within the state during the first year of the war, profiles of the re-enactors who keep the history alive and the importance of preserving Missouri's Civil War history.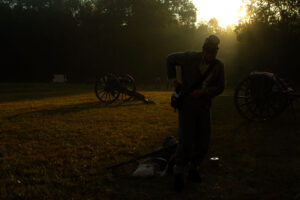 "Few people realize that Missouri was the third most fought-over state during the Civil War after Virginia and Tennessee," said Stalter.
Among the featured sections are:
Stalter began working on the site in early 2011 by researching historical events and covering re-enactments to give those events life.
More Information:
Clay Stalter, Executive Producer
MissourisCivilWar.com
casxdd@mail.missouri.edu
217-725-6493 (Cell)

Note: High-resolution photographs from the project are available for print or Web publication, and interviews with the creators of the project can be arranged.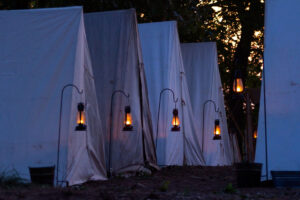 Content on the website was created throughout 2011 by Stalter and fellow students at the Missouri School of Journalism. Stalter organized student teams, directed the coverage of major Civil War re-enactments and led the production of the short videos to complete the project. The website design was part of a competitive project in a multimedia planning and design course taught at the journalism school. The winning design was developed by Nicole Thompson. Two photojournalism classes assisted in covering the re-enactments as well as producing the video.
Stalter is a former newspaper photographer at the Jacksonville (Ill.) Journal-Courier (2002-2009) and earned his bachelor's degree in journalism from San Jose State University in 2002.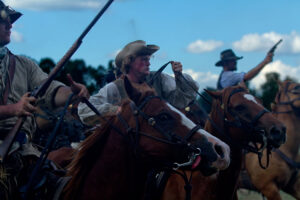 "Missouri was at the heart of the war's central issue, that of the expansion of slavery into the then-unsettled Western Territories," said Stalter. "Many people only think of the immense casualties and the large battles fought primarily on the eastern front, but Missouri's Civil War history cannot be overlooked."
Updated: June 9, 2020
Related Stories
Expand All
Collapse All
---