KBIA-FM Wins National Edward R. Murrow Award for Its Website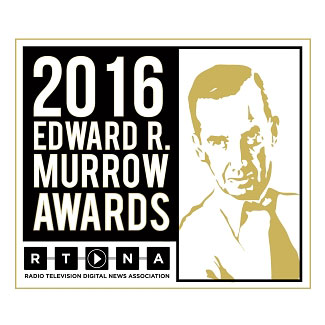 The Honor Recognizes Outstanding Achievements in Electronic Journalism
Columbia, Mo. (June 21, 2016) — For the second time in three years, KBIA-FM has won the national Edward R. Murrow Award for its website.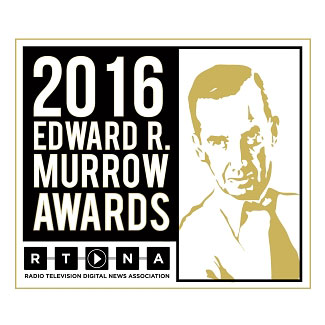 The Radio Television Digital News Association announced the winners of the 2016 national Edward R. Murrow awards contest Tuesday. KBIA won the award for best website among small market radio stations. The honor recognizes outstanding achievements in electronic journalism.
Ryan Famuliner, KBIA's news director, said this award is for the whole team.
"From our digital content producer, to our professional producers, to students working in our newsroom as part of their coursework: everyone in the newsroom had a hand in this award," Famuliner said. "And we're able to use it as a motivating influence: We can tell our incoming students that this is the standard we'll hold them to at KBIA."
In addition to KBIA's homepage, the entry for the contest included examples of KBIA's best digital work in the 2015 calendar year. That includes:
The national winners of the Edward R. Murrow Award were chosen from the winners of the regional competition, which were announced in March. KBIA won five regional Murrow Awards in 2016, including Overall Excellence.
This is KBIA's fifth national Edward R. Murrow Award in 11 years, and the third in the last three years. KBIA won the award for feature reporting in 2015, for best website in 2014, for investigative reporting in 2007, and for best documentary in 2006.
This is the latest in a string of honors for KBIA's digital efforts. In addition to the national Murrow Award in 2014, KBIA has won the regional Murrow Award for the last four years in a row. KBIA also took the top award (General Excellence) from the Online News Association's Online Journalism Awards in 2015, and won the first place award for best website in the 2016 Missouri Broadcasters Association Awards.
Updated: June 21, 2016
Related Stories