KBIA wins national Murrow Award for digital projects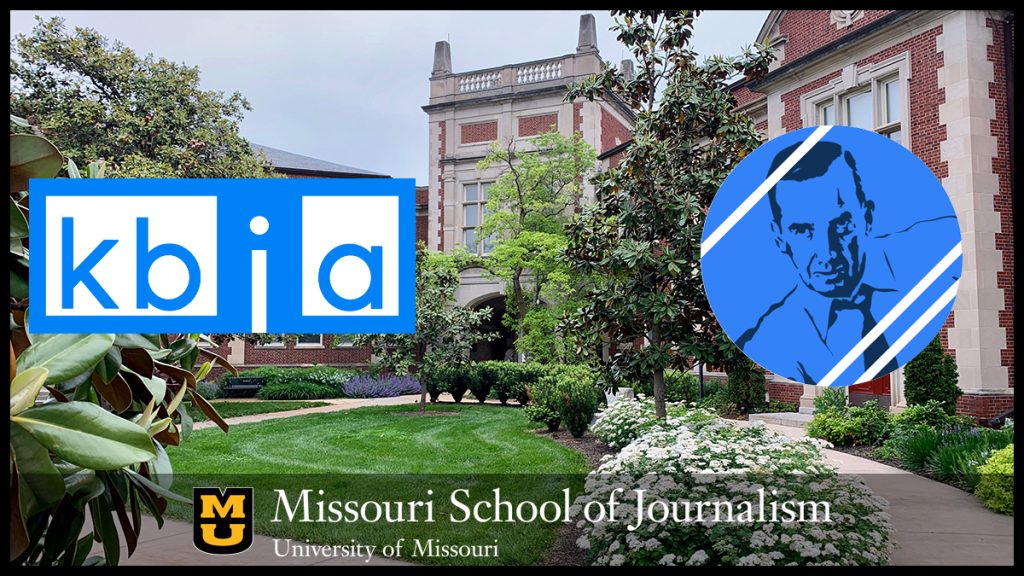 COLUMBIA, Mo. (Sept. 12, 2023) — KBIA-FM, the Missouri School of Journalism's NPR-member radio station, has earned a national Edward R. Murrow Award in the Digital category. The honor, awarded annually by the Radio Television Digital News Association, came after the station's 11th straight regional Murrow Award in the same category.
"KBIA continues to produce accessible, community-driven news that elevates voices from all over mid-Missouri," said David Kurpius, dean of the School of Journalism. "The station's use of digital platforms to tell those stories is pushing the boundaries of what community radio can be, and it's exciting to see those efforts recognized."
Among those efforts is "Missouri on Mic," an audio journalism project that collects oral histories from people in Columbia and throughout the state. The project recently launched a new website that offers resources for other news organizations to replicate "Missouri on Mic" in their own communities. Designed by Moy Zhong, BJ '23, who accepted a Gracie Award in June for a different KBIA podcast, the website was spotlighted in RTDNA's announcement of 2023's national Murrow winners.
Of course, "Missouri on Mic" is far from the only KBIA project with a strong digital presence. The station has a number of podcasts, such as "Cover Story with Stephanie Shonekan" and "High Turnout Wide Margins" that tackle social, political and cultural issues in Mid-Missouri. Other special projects like the six-part series "¿Dónde está mi gente?" feature longer-form multimedia stories that complement their audio components, and frequent collaborations with Vox Magazine and other professional news outlets at the School of Journalism further diversify the station's digital content.
"This win represents creative, dedicated work by our entire team and also the work of Missouri School of Journalism students who contribute to the innovative journalism showcased on our digital site," said Janet Saidi, acting news director and long form audio producer at KBIA. "Our team is thrilled with this national honor."
The national Murrow Award is only the latest honor for KBIA. This year, the station has also earned a Hearst Award, three Gracies, three regional Murrow Awards, four honors from the Missouri Broadcasters Association and eight regional Mark of Excellence Awards — followed by two national honors — from the Society of Professional Journalists.
Updated: September 12, 2023
Related Stories
Expand All
Collapse All
---