KBIA-FM, KOMU-TV Win 8 Regional Edward R. Murrow Awards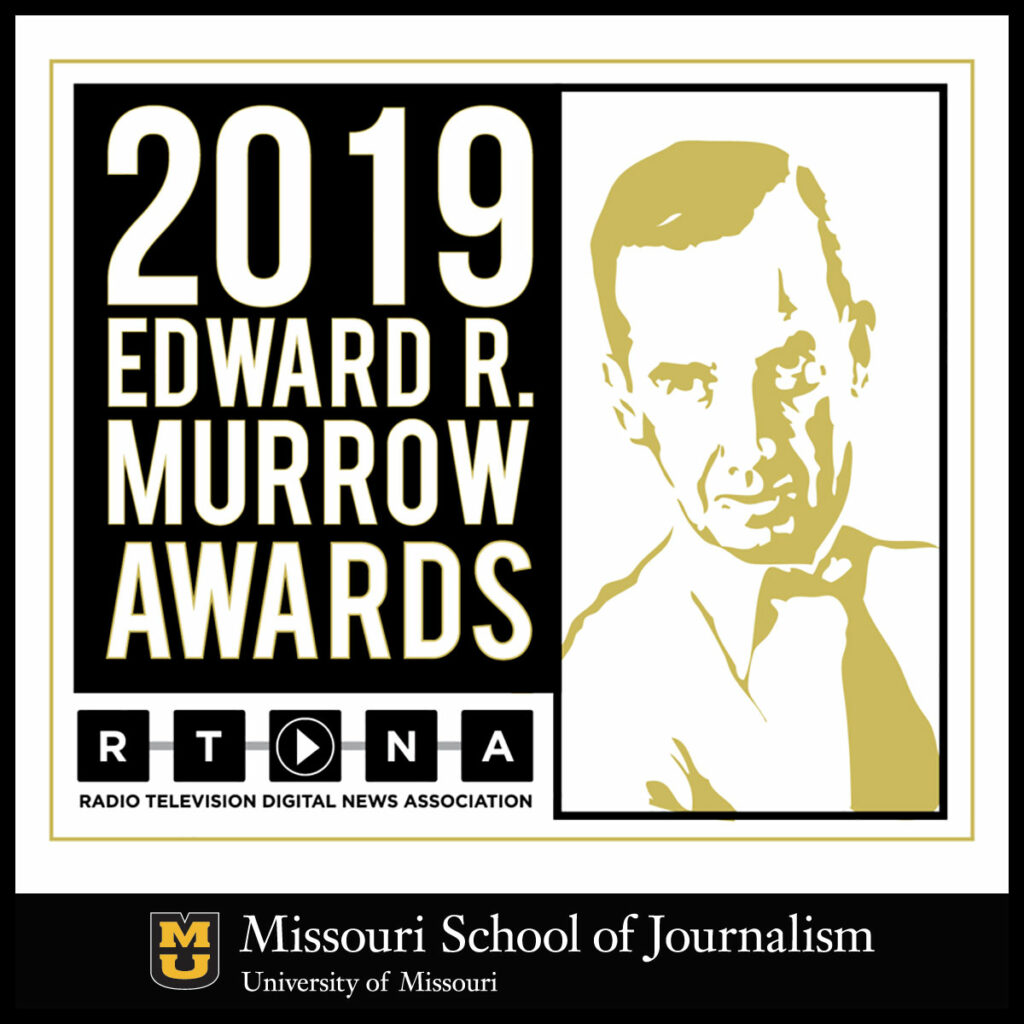 The Radio and Television Digital News Association Awards Recognize the Best in Electronic Journalism
Columbia, Mo. (April 30, 2019) — The Radio and Television Digital News Association has awarded KBIA-FM six prestigious Edward R. Murrow Awards for its work as a small-market radio station and one in the large-market category in Region 5 . KOMU-TV was awarded one award in Region 5. These awards recognize the best electronic journalism produced by radio, television and online news organizations around the world.
KBIA, mid-Missouri's NPR member station, serves a 70-mile listening area. KOMU, mid-Missouri's NBC affiliate, is the only university-owned commercial TV station in the U.S. that uses its newsroom as a working lab for students.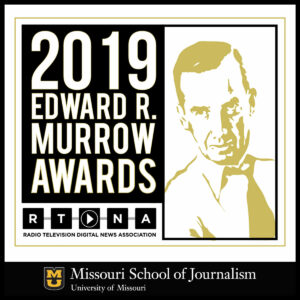 There are 13 categories in each regional competition. KBIA and KOMU competed against small-market radio and television stations in Region 5: Iowa, Kansas, Nebraska and Missouri. Regional winners automatically advance to the national Edward R. Murrow Awards competition, which will be judged in June.
KBIA awards were for:
Overall Excellence: For the fifth year in a row, KBIA won for overall excellence. All professional staff members on KBIA's news team had stories included in the entry.
Multimedia: Previously the "best website" category, KBIA was recognized for the seventh straight year, earning this recognition for its website.
Documentary: Special Report: This award was given for the report, "Have we backed ourselves into a corner with pesticides?" The story was reported by Kristofor Husted.
Hard News: This award was given for "Evaporating: Missouri Farmers are leaving the dairy industry," by student reporter Aviva Okeson-Haberman. The story was produced as part of a collaboration with the School's digital-first, community newspaper Columbia Missourian and the School's NBC-affiliated TV station KOMU. Associate Professor Mark Horvit was the lead editor for the project.
Use of Video: This award was given for Life on the Spectrum: The Journey of Caregivers, by student reporters Aviva Okeson-Haberman and Kyra Haas.
Excellence in Innovation: This award recognizes Access Missouri, which was recently relaunched by Nathan Lawrence. The website compiles information on Missouri politics from dozens of sources across the web for public view.
Large-Market, News Series: KBIA also earned an award in the large-market category for a story edited thru Harvest Public Media, a journalism network producing reports on issues of food, field and agriculture. Reporter Kristofor Husted earned top honors for How Prized Bull Semen and DNA Testing are Reshaping America's Beef Herd.
KOMU won its award for:
Multimedia: This award recognizes the interactive, multimedia content regularly published on the KOMU website. KOMU considers itself a "digital first" operation, where web stories and social media posts precede its broadcasts. The work is largely done by journalism students, who work for the station as producers, reporters and digital producers.
KOMU 8 is an auxiliary enterprise of the University of Missouri and is expected to generate all revenues for station operations. Its operations and investments in broadcast technology are funded entirely by advertising and retransmission revenues. The station receives no funding from the university or state.
A complete list of the 2019 Regional Edward R. Murrow Awards winners can be found on the RTDNA website.
Updated: August 15, 2019
Related Stories