Meet New J-Students: Samantha Hutchins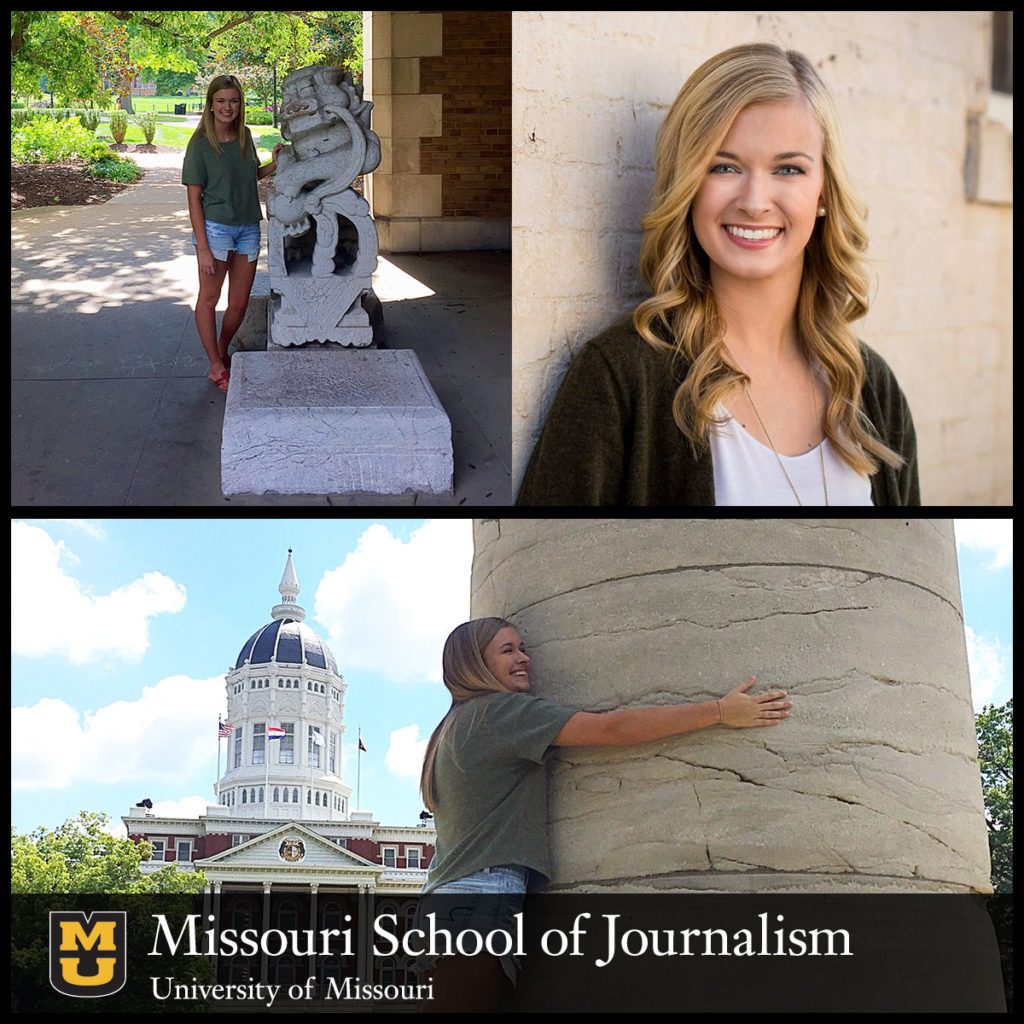 By Lauren Knudson
Columbia, Mo. (Sept. 28, 2016) — Samantha Hutchins, a freshman journalism student from Carthage, Missouri, grew up with a love of reading and writing. Her experience on the school newspaper and other journalism-related classes in high school got her interested in pursuing journalism at the University of Missouri.
Her favorite story was a front-page report of a missing Malaysian airplane.
"I put a lot of time and effort into the research for this story and articulated my words in a way that made it compelling for readers," Hutchins says. "It was also my first unbiased 'news' story about real events happening in the world, and I remember being very happy with my end result."
Throughout high school, Hutchins says she knew she wanted to pursue her passions of reading and writing in college. She took a multimedia journalism course that allowed her to learn about filming and editing video. She experienced the interview process and learned the components of creating a good story.
"My favorite part about my journalism experience was when the pieces of the interview came together, and I was able to really focus on the wording in my writing," Hutchins says. "The finished product was both satisfying and motivating, and it definitely inspired me to continue pursue journalism as my major."
Hutchins has already experienced the excitement that the J-School has to offer. She is invested in her journalism courses this semester and is interested in JOURN 1100: Principles of American Journalism, which touches on some staggering concepts and current events.
"I think the most 'stick-out' moment for me within the J-School, so far, was when I was doing some reading for my J-1100 class," Hutchins says. "I read about how citizens in Poland used journalism to defy their government and promote change, which I found inspiring and eye-opening. Professor Johnson is also very well-spoken and is passionate about what he is telling us, which makes the class interesting and fun to be a part of."
With the start of her freshman year underway, Hutchins says she is looking forward to learning about the different fields of journalism and figuring out which area will suit her best. Hutchins says her business classes in high school gave her a good foundation for her interest in strategic communication here at the J-School.
"My dream job at this point is to be able to use my skills in writing and communicating for a company, whether that is in strategic communication as public relations or something else entirely," Hutchins says.
"I am most looking forward to finding the path that suits me best and feeling passionate about my job."
Updated: October 2, 2020
Related Stories
Expand All
Collapse All
---