Magazine Professor Receives Kemper Fellowship for Teaching Excellence
Columbia, Mo. (April 6, 2004) — Mary Kay Blakely has received one of 10 William T. Kemper Fellowships for Teaching Excellence that are awarded each year to outstanding MU professors. She is the fifth Missouri School of Journalism professor to receive the award since its creation in 1991.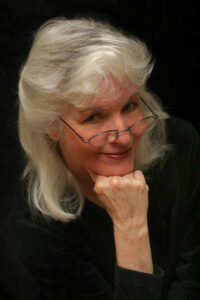 The trustees of the William T. Kemper Foundation made a $500,000 gift to MU to establish an awards program that would recognize the importance of outstanding teaching to the success of the University. Each year 10 MU professors are selected to receive awards worth $10,000 based on evaluations of their teaching and letters of support from their colleagues and students. In 1995 and 2000, the Kemper Foundation extended the program for five additional years with gifts of $500,000. Commerce Bank serves as the trustee for the Kemper Foundation.
Blakely joined the Missouri School of Journalism as an associate professor in the magazine sequence in 1997. With an impressive career as a freelance writer, contributing editor to Ms. and visiting lecturer, she has been called "one of the most dynamic additions over the past few years to a faculty that is known for its dynamism."
As a teacher of intermediate and advanced writing classes, Blakely transfers her love of the craft of writing to others. One student said: "She keeps her finger on the pulse of the industry and then generously passes on her wisdom to her students. Mary Kay taught us how to write and, just as important, how to get published."
Colleagues praise her teaching skills as being in a "different league." One said: "There are good teachers, even excellent teachers, and then there is Mary Kay."
Blakely received her bachelor's and master's degrees from Northern Illinois University. She has received the Exceptional Merit Media Award and the Sigma Delta Chi Award from the Society of Professional Journalists. Often sought as a commentator on women's issues, she has appeared on numerous television programs, and the body of her published work has been licensed by Hallmark Inc. to excerpt for cards in its "American Voices" series.
Kemper Fellows will be honored at an awards ceremony co-hosted by Commerce Bank and MU on May 5.
Updated: March 16, 2020
Related Stories
Expand All
Collapse All
---