Research: Value of Interdisciplinary Teams
Columbia, Mo. (July 29, 2016) — A group of scholars from the Missouri School of Journalism and the Missouri School of Medicine have teamed up to study patients' experiences with chronic pain in their daily lives. One of the goals is to identify how health communicators can share resources with those suffering from chronic pain.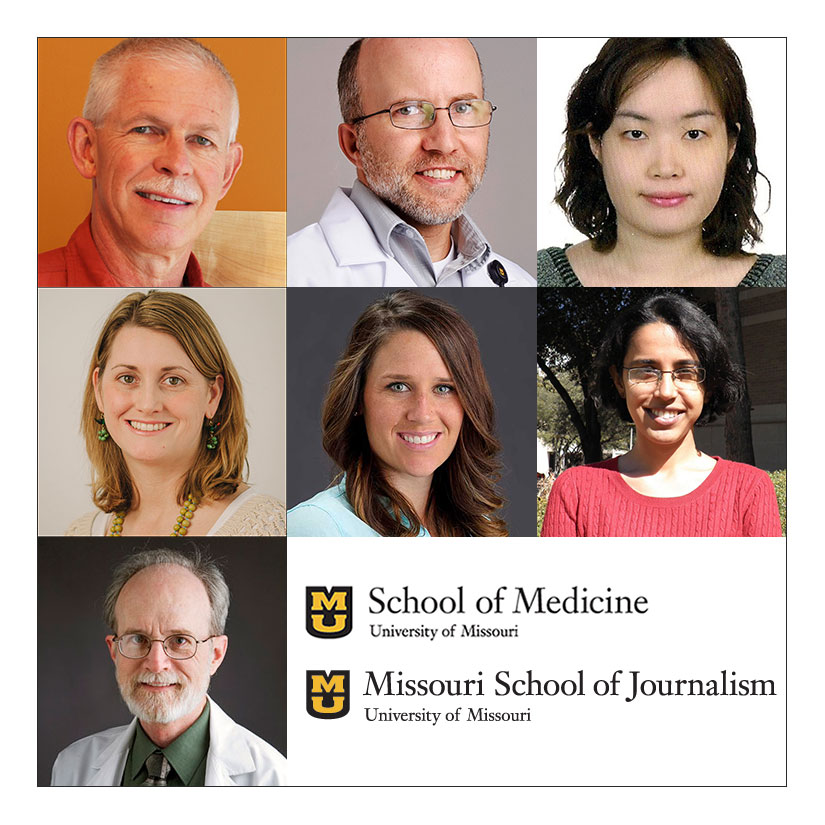 The interdisciplinary team is composed of researchers from the School of Journalism, the School of Medicine and off campus. These scholars presented their inaugural study "Qualitative Studies of Provider-Patient Communication. Patients' Lived Experiences with Chronic Pain: A Qualitative Interview-Based Study" at the International Communication Association conference in Fukuoka, Japan in June. Scholars from more than 40 countries attended this conference.
The findings from the study highlight how emotional and traumatic chronic pain can be, noted Roma Subramanian, a doctoral student in the School of Journalism.
"Several patients talked about how it's very important that there are counselors who specialize in chronic pain care," Subramanian says.
Through the different strengths and perspectives that each scholar brought to the study they were able to uncover what patients with chronic pain experience, and what resources they need most.
Conducting an interdepartmental study "adds a lot of value to the research team and also the research study," says Abigail Rolbiecki, a postdoctoral fellow at the School of Medicine.
This findings from this study are being used to inform another study that is currently underway about how patients manage and come to accept their chronic pain.
In addition to Subramanian and Rolbiecki, others involved in the study were Glen Cameron, Ben Crenshaw, Kyung Jung Han, Mimi Perreault, and Daniel Vinson.
Erin Fry is a graduate student in the Advanced Social Media Strategies class.
Updated: September 29, 2020
Related Stories
Expand All
Collapse All
---