Professor Emeritus Keith Sanders Steps Down as Kappa Tau Alpha Executive Director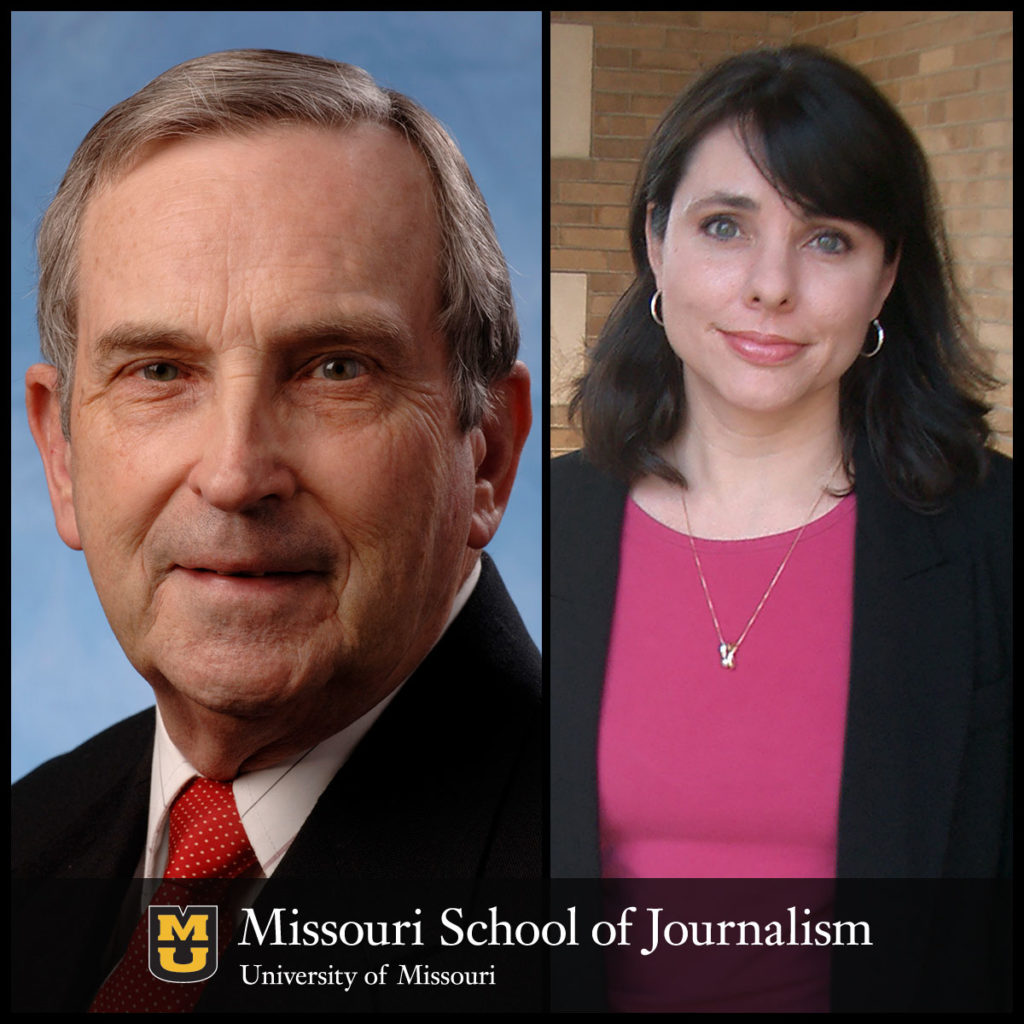 Keith Sanders has stepped down as the executive director of Kappa Tau Alpha; his successor is Beverly Horvit.
Assistant Professor Beverly Horvit Now Serves in This Role
Columbia, Mo. (April 4, 2017) — Missouri School of Journalism Professor Emeritus Keith Sanders has stepped down as the executive director of Kappa Tau Alpha, journalism's national honor society, after 25 years of service.
His successor is Beverly Horvit, assistant professor in journalism studies, who assumed the position March 1.
Kappa Tau Alpha has had only three executive directors in the past 75 years. This position was previously filled by former Dean Frank Luther Mott and longtime journalism Professor William Taft.
Sanders took the position in 1991, and for the past 25 years he has represented the organization and maintained over 90 chapters nationwide. Sanders said he considers the experience to have been one of the highlights of his career and a great pleasure. Sanders joined the faculty of the Missouri School of Journalism in 1967 and retired as professor emeritus in 2000.
"Dr. Sanders has guided KTA with skill and expertise over that quarter century, keeping a clear focus on our values and ideals," said Jeff Fruit, the national president of Kappa Tau Alpha and a professor of the School of Journalism and Mass Communication at Kent State University.
The journalism national honor society was founded at MU in 1910, and the national headquarters have been permanently located at the University of Missouri since 1944. Students must be in the top 10 percent of their journalism-mass communication class to be invited to join KTA.
In an email to KTA advisers nationwide, Sanders said, "Dr. Horvit will bring to KTA the same commitment to thoroughness and professionalism that makes her an outstanding teacher and scholar."
Horvit's research interests include international news coverage, news agenda setting and media ethics. She has published in the Newspaper Research Journal, the International Communication Gazette, the International Journal of Press/Politics and the Journal of Research Into New Media Technologies and has presented more than 20 AEJMC and ICA convention papers. Horvit has taught at Winthrop University, University of Texas-Arlington, Texas Christian University and the University of Missouri. She served as KTA chapter adviser at TCU for four years. Horvit's 10-plus years of professional experience includes work at the Houston Post and the Corpus Christi Caller-Times. She has a B.A. degree from Southern Methodist University and M.A. and Ph.D. degrees from Missouri. Horvit was inducted into KTA by the Missouri chapter in 1997.
"It's an honor to be entrusted with this responsibility and to be involved with a society that recognizes outstanding students," Horvit said.
Updated: October 16, 2020
Related Stories
Expand All
Collapse All
---