Associate Professor Tim Vos Elected to AEJMC Leadership Position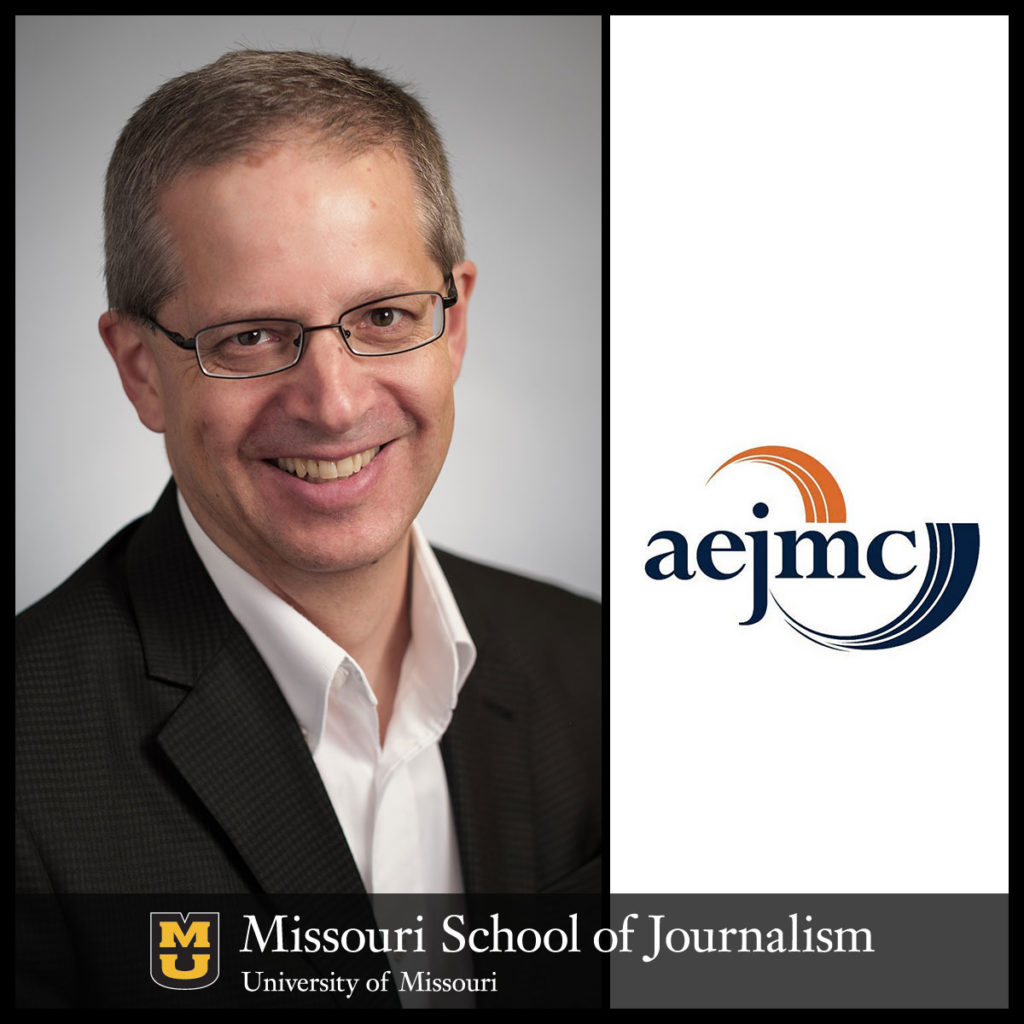 Tim Vos, elected to serve as vice president of AEJMC, is the Wallace Turner Memorial Faculty Fellow and chair of the journalism studies faculty.
He Will Serve as Vice President; Become President in 2020
Columbia, Mo. (April 30, 2018) — Associate Professor Tim Vos has been elected to serve as Vice President of the Association for Education in Journalism and Mass Communication (AEJMC). He will serve a one-year term from Oct. 2018 to Sept. 2019, a one-year term as president-elect from Oct. 2019 to Sept. 2020, and a one-year term as president from Oct. 2020 to Sept. 2021. Vos is the former head of the History Division of AEJMC and chair of the ad hoc committee on bylaws, and currently serves as vice-chair of the AEJMC Standing Committee on Research.
"I am committed to continuing AEJMC's ongoing initiatives, such as promoting news engagement, supporting development of diverse leadership, and internationalizing the association," Vos said. "I look forward to working with members to be leaders and speak to critical issues that arise in journalism, public relations, advertising, and other areas of mediated communication."
Vos is the Wallace Turner Memorial Faculty Fellow and chair of the journalism studies faculty. His research explores the roles of journalism, media sociology and gatekeeping, media history, and media policy. He is co-author, co-editor, or editor of four books. His work has examined how change has happened in print, broadcast, and digital news, public relations, and advertising. Vos is the lead U.S. investigator for three international comparative projects and co-editor for the forthcoming Wiley-Blackwell International Encyclopedia of Journalism Studies.
About AEJMC
AEJMC is a nonprofit, educational association of journalism and mass communication faculty, administrators, students and media professionals. Dedicated to promoting the highest standards for education, the Association provides an abundance of resources for news, research and career opportunities, including a multicultural network of practitioners from every discipline of journalism and mass communication.
Updated: October 30, 2020
Related Stories
Expand All
Collapse All
---