Recent graduate Ethan Stein finalist in 2020 Investigative Reporters and Editors Awards for KOMU story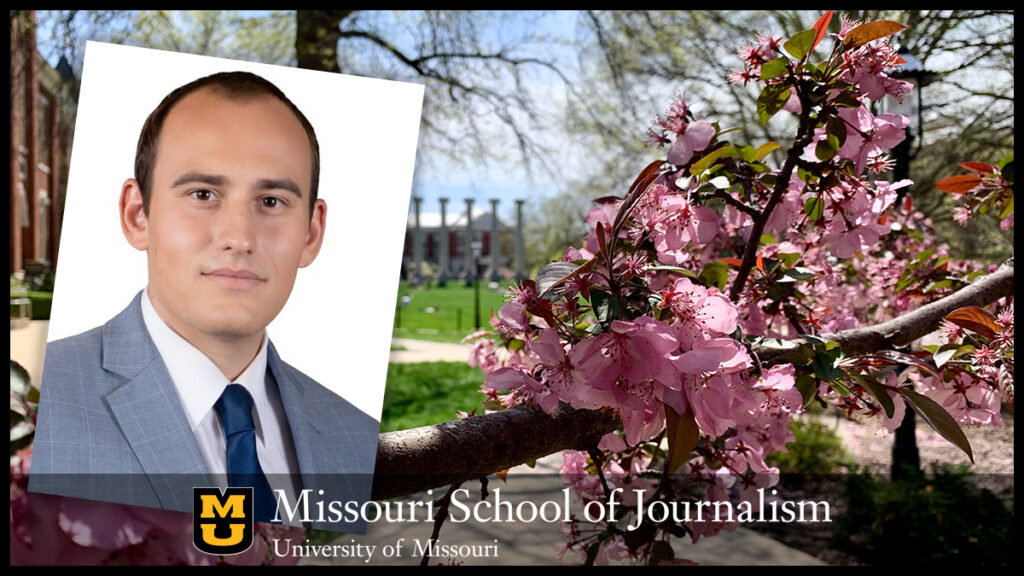 Published story prompted a city finance audit
By Jennifer Nelson-Pallikkathayil
Columbia, Mo. (April 22, 2021) — Missouri School of Journalism graduate Ethan Stein, BJ '20, was named a finalist in the student (small) category of the 2020 Investigative Reporters and Editors Awards for his story "Water Rates and Forgotten Tax Dollars." The student (small) category recognizes work done by individuals or teams of three or fewer individuals.
Stein, who is now an investigative reporter for KCRG-TV in Cedar Rapids, Iowa, reported on the story for KOMU-TV in early 2020. KOMU is an NBC-affiliate and a working laboratory for journalism students at the School of Journalism.
The story was about city staff forgetting about an account with taxpayer money, which could have been used to avoid a tax rate increase on water bills for the city of Columbia. The published story triggered a performance audit for city finances and utilities.
"This was an impressive deep dive into a topic most student journalists likely wouldn't tackle, and the findings — uncovering millions of misappropriated city funds, among other things — were eye-popping," noted the judges.
The story came about after a Columbia resident and former city employee shared a news tip with KOMU.
"I think the reason I like the investigative stories the most is because we're living in the communities we cover," said Stein. "Some of these stories allow you to see some real effects in the community you live in. Those to me are the stories that are the most rewarding."
The story came with its share of challenges and lessons to be learned, said Stein, including learning how the intricacies of water rates work, how city money is transferred and how bond money works. Getting a hold of city officials also posed some challenges.
"It took multiple attempts and eventually it was one of those things where I think we had to say, 'We're planning on publishing this with or without you,'" he said.
Stein said he was thankful for his managing editor, Ryan Takeo Morimura, also an assistant professor, who guided him through the reporting process and making sure everything was factually accurate.
"Ethan is such a 'details' reporter," said Morimura. "He sweats every little detail and knows it inside and out. When I found out how confusing this story would be, I knew he was the one for it. Ethan took ownership of this story. He was also able to see several different story angles, which is rare for any professional to be able to do. His passion for the craft of investigative reporting drove this story from the beginning."
Updated: April 22, 2021
Related Stories
Expand All
Collapse All
---