Zach Massey receives grant from Missouri School of Journalism to study cannabis warning labels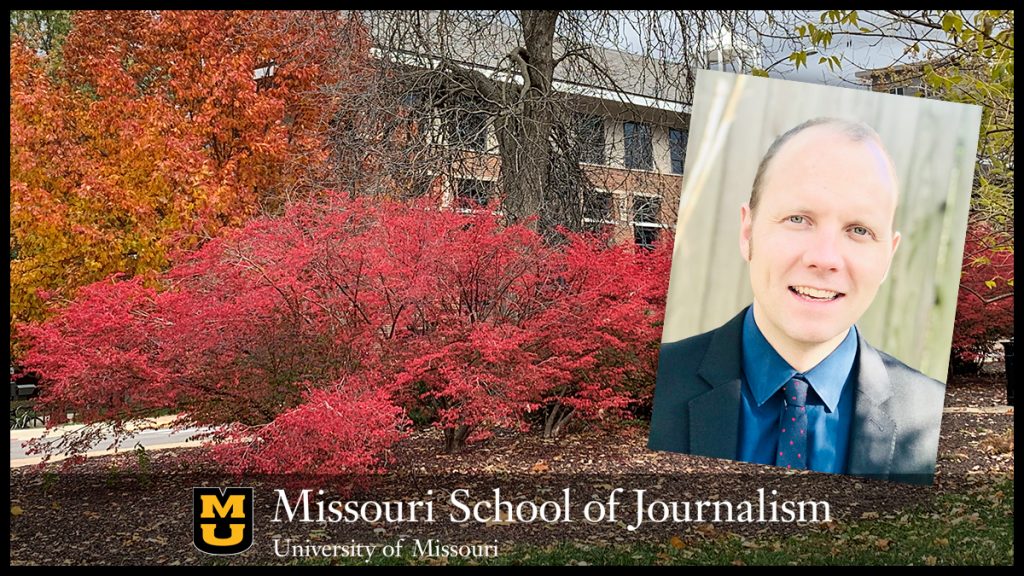 Massey's research will help lawmakers and regulators determine how to proceed as the cannabis industry grows
As cannabis continues to be legalized for medicinal or recreational use in states across the country, Zach Massey is at the forefront of some of the research that will underpin the drug's regulation.
Massey, an assistant professor of science communication at the Missouri School of Journalism, has received a Robert Maxwell Faculty Research Grant from the School to study how health warning messages in public service announcements, advertisements, or packaging might influence people who legally buy cannabis products. While that subject is well-studied in tobacco products, which cause almost 90% of lung cancers and pose unambiguous health risks, Massey believes the complex pros and cons of cannabis put the drug in a class of its own.
"The next great regulatory frontier is cannabis," said Massey, who came to Mizzou in August after completing a postdoctoral fellowship in public health at Georgia State University. "The situation is very different from tobacco, because research shows that cannabis potentially has both health benefits and health harms. That kind of nuance is uncharted territory, so to ensure that legislators and regulators have all the information they need, it's important that we understand how people respond to different types of warning labels in terms of their beliefs and behaviors."
Massey will survey consumers in 10 states that currently allow the sale of retail — or recreational — cannabis, comparing responses to several types of messages that inform people about health risks the drug can pose in certain situations. The messages will mix and match text, images, and an "efficacy component" like a hotline number or a call to action.
The goal of such messages, according to Massey, is to give consumers scientific information about the risks associated with cannabis use. One example is the practice of drugged driving, in which someone under the influence of both alcohol and cannabis — to name just one possible combination — might be under the legal limits for both substances and yet dangerously intoxicated due to the "additive" effect produced by the combination of the drugs. According to the Governor's Highway Safety Association, in 2016, more than half of fatally injured drivers with a drug in their system tested positive for two or more drugs.
Another issue is vaping with cannabis, which requires the use of mostly unregulated solvents that can kill or seriously harm users. Collectively, factors like these necessitate research into how to best inform people who might not be aware of them — research that can then be used to develop laws and regulations that reduce potential harms.
"This level of support from the J School is a testament to the investment the School puts in its people," Massey said. "I'm so grateful for the support and for the opportunity to do meaningful research that could have a positive impact on the health of consumers."
Updated: December 1, 2021
Related Stories
Expand All
Collapse All
---