Missouri School of Journalism professor showing researchers how to talk about broader impacts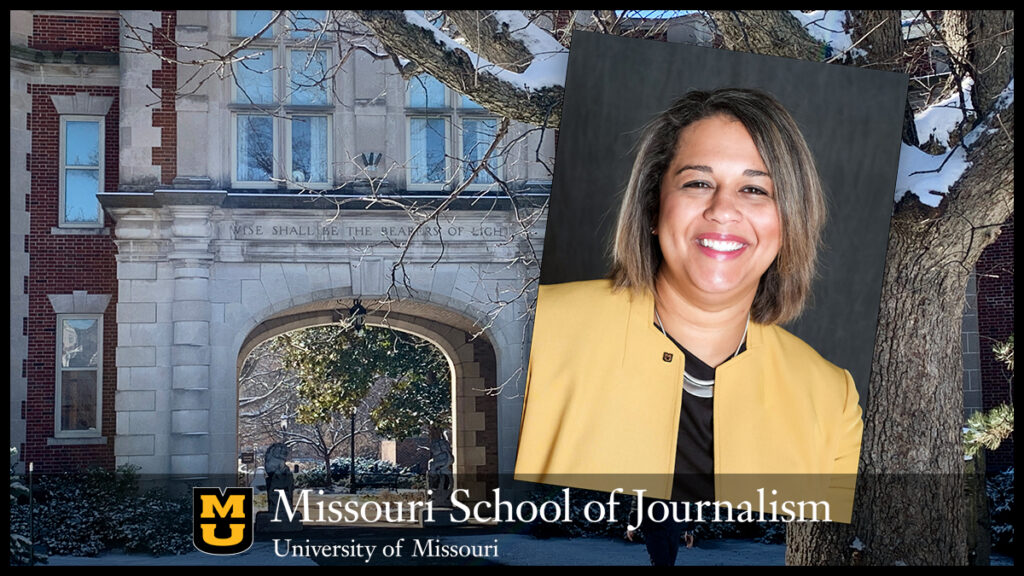 Newly-minted AAAS Fellow Susan Renoe is at the center of a movement emphasizing the societal benefits of research
Columbia, Mo. (Jan. 26, 2022) — Susan Renoe, an assistant professor of strategic communication at the Missouri School of Journalism, did not begin her career at Mizzou as a faculty member, but she has always been an integral part of the university's research activities.
Her work operates where journalism and science meet; Honored today by the American Association for the Advancement of Science as a 2021 Fellow, she has taken her place among a distinguished list of academics and researchers — including the likes of W.E.B. DuBois, Thomas Edison and astronaut Ellen Ochoa — recognized for their advancement of science. But as a journalism professor, she represents an approach to science advancement that differs from many on that list, one that represents the School's status as a national leader in science communication.
"Susan's dedication to heightening scientific research in the public eye is an inspiration to everyone at the School," said David Kurpius, dean of the School of Journalism. "To see our school represented at such a high level in the field of science communication is an endorsement of Susan's tireless commitment not only to strategic communication research, but to the faculty and students she works with to make a difference on the national stage. I can't wait to see what she does next."
Broader impacts
A Mizzou alum, Renoe returned to the university in 2012 as director of the Broader Impacts Network, which, under her leadership, became today's Connector — which offers resources and professional development to faculty, students, and staff.
Then, in the space of a few months in 2018, she became assistant vice chancellor for research, extension, and engagement at Mizzou and Principal Investigator and Executive Director of National Science Foundation-funded Center for Advancing Research Impact in Society (ARIS). In August 2020, she became a faculty member for the first time when she joined the School of Journalism.
"ARIS works between policymakers and researchers, who are really the policy implementers," Renoe said. "We build capacity for institutions and researchers to engage communities in their work, including science communication and public engagement."
Much of that work centers on "broader impacts," which refers to the potential societal benefits of research projects. Since the National Science Foundation (NSF) began requiring an explanation of broader impacts in grant applications more than two decades ago, the requirement — the only one of its kind among federal agencies — has been a source of difficulty and, at times, confusion for researchers who are unsure how to implement the criteria into their work.
Now, as the co-PI on an NSF grant addressing that very issue, Renoe and her colleagues — in partnership with Rutgers University — are currently field testing a broader impacts "toolkit" at three universities, with plans to expand to 10 over the next three years. The toolkit is an interactive, web-based project that guides researchers through the process of creating an effective broader impacts statement for their grant proposals.
Renoe said that while the broader impacts requirement has been part of the NSF's grant criteria for some time, its importance has increased in recent years as projects like the University of Missouri System's NextGen Precision Health initiative have made community and social impacts central to their work.
A winding road
Renoe didn't always plan on being a communicator. She came to Mizzou in 1993 to play as a center on the women's basketball team, earning a bachelor's and master's degree in anthropology with an emphasis in archaeology in 1997 and 1999 respectively. And she hasn't forgotten that first academic passion; since 2017, she has served on Mizzou's Museum of Anthropology Advisory Committee.
"After a while, I realized that what got me excited was talking to people about archaeology," Renoe said. "I discovered that I really wanted to know how and why scientists communicate their research."
This realization pulled her toward a career in education, and she went on to earn a master's degree and doctorate in education from the University of California-Santa Barbara with an emphasis in science education.
Now, in her current roles, she has found a nexus between research, education, and communication, in which her varied expertise can be put to maximum use. In addition to her work on the NSF-funded broader impacts toolkit, she has started a new line of inquiry known as the Research Identity Project, which seeks to identify the different social identities researchers use to navigate daily life and different audiences.
With the help of undergraduate students at the School of Journalism, Renoe is conducting surveys and interviews with researchers, as well as analyzing faculty photos for clues as to how the subjects represent themselves to various audiences.
Given how deeply Renoe is immersed in the world of scientific research, she said people are sometimes surprised when they learn she is based at the School of Journalism, which she sees as a sign that the School is breaking the mold.
"I love the surprise," she said. "We are the national leader in this space. Given Mizzou's leadership in precision health, it's only natural that the School of Journalism would be at the forefront of science communication. Our leadership team is incredible, and I very much believe in the promise of what we can do at Mizzou."
Updated: January 26, 2022
Related Stories
Expand All
Collapse All
---