Meet School of Journalism's newest Strategic Communication faculty member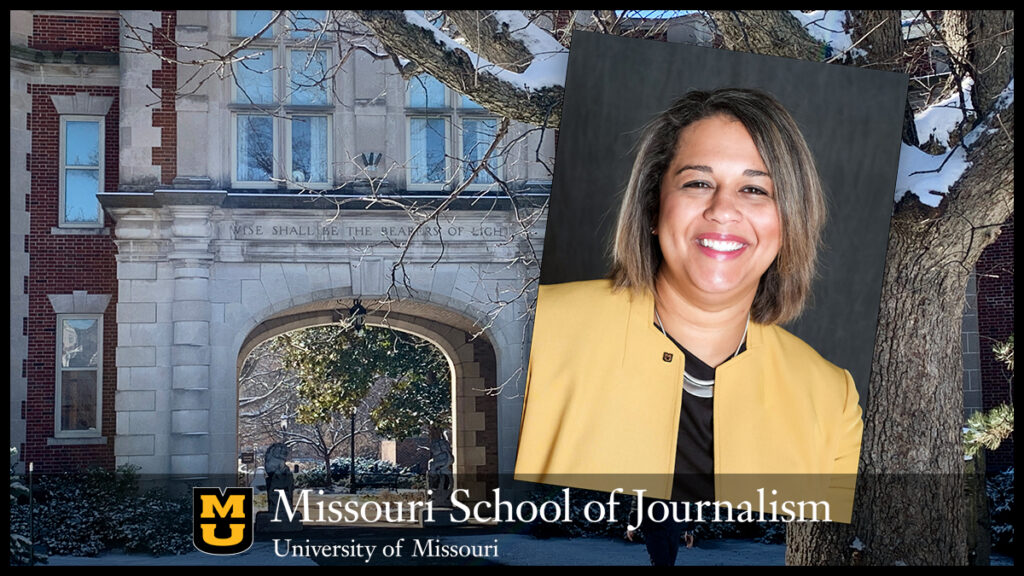 By Zach Taylor
Columbia, Mo. (Feb. 24, 2021) — For the School of Journalism's newest Strategic Communication professor — who also doubles as the University of Missouri assistant vice chancellor for research, engagement and extension — it all started with Indiana Jones. 
The fictional professor of archaeology inspired Dr. Susan Renoe (BA '97, MA '99) to pursue bachelor's and master's degrees in anthropology, with emphases in archaeology, at Mizzou. She was fascinated by her studies and loved her professors but, after spending time in the field, she discovered that she was more interested in science communication than practicing archaeology.
"One of the things I learned while I was getting my master's degree was that what excited me wasn't necessarily the doing of archaeology," said Renoe. "I was more excited about talking with the public about archeology." The passion for science communication that she discovered in the field during her studies at MU brought her to the University of California-Santa Barbara, where she eventually received a master's and doctorate in education. 
Renoe came back to Mizzou to work for the Office of Undergraduate Research and in 2012, she began building out the MU Broader Impacts Network.  In 2014, Renoe co-founded and served as principal investigator for the National Alliance for Broader Impacts (NABI). "With NABI, we have created a global network of researchers and practitioners that support each other and enhance capacity for broader impacts programming," said Renoe. 
In September 2018, NABI transitioned to the Center for Advancing Research Impact in Society (ARIS). While NABI focused on helping STEM researchers and NSF Broader Impacts, ARIS encompasses all areas of research and seeks to bring public engagement with research to all federal agencies. "I'm all about bringing people into the research," said Renoe. "And research to the people."
In March 2018, MU tapped her to become its assistant vice chancellor for research, engagement and extension working for both the Office of Research and Economic Development and the Office of Extension and Engagement. In that role, she works to strengthen MU's impact on the state of Missouri.
"Research impacts many aspects of our lives from the cell phones we use to the medicines we take to treat our ailments," she said. "Researchers have a responsibility to share the results of their work with the people who fund it, and to solve today's complex problems, we need everyone's best ideas."
Renoe is also pursuing research interests that align with her new faculty role in Strategic Communication. Her current research is focused on researcher identity. "I'm interested in how researchers communicate who they are as researchers to different audiences," said Renoe. "I'm curious to see if researchers feel the persona they are putting out is authentic and if that persona changes depending on the audience."
She thinks researchers will represent themselves differently depending on the audience, and she's curious to see if traditionally underrepresented faculty feel like they can bring their authentic selves to the table. Ultimately, Renoe hopes to cultivate an academic culture where researchers feel like they can be their authentic selves, no matter what that self looks, sounds, or thinks like.
Although she has many responsibilities, she is excited about her new role as assistant professor. "From the very beginning, the thing I liked the most was communicating science," she said. "So, for me, moving into a faculty position where I can teach the next generation of Tigers about research communication is absolutely the next step."
According to Jon Stemmle, professor and faculty chair of Strategic Communication, Renoe's background in STEM education provides the School of Journalism with a boost for its efforts in that area.
"I've known Susan for years so getting to add her to our faculty was a wonderful addition in so many ways," said Stemmle. "She brings with her a wealth of experience in the grant world and in the field of science communication, in which she's nationally renowned. On top of that, she's a great person and colleague so we're lucky to have her."
Renoe's ability to persevere and manage her time goes back to her days on Mizzou's women's basketball team. Being a full-time athlete and student was challenging, but it was also rewarding, and that's precisely how Renoe feels about her current workload. "I am Mizzou made," she said. "I believe in giving back to my community, and I feel a responsibility to serve as much as I can."
Updated: August 18, 2021
Related Stories
Expand All
Collapse All
---