Ernest Y. Zhang
Director of China Programs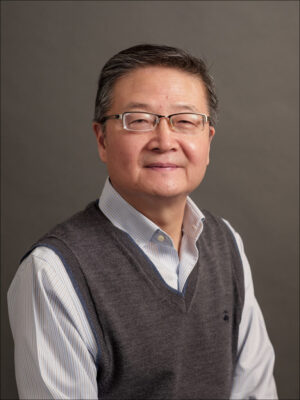 Download High-Resolution Photo
134-F Neff Annex
Missouri School of Journalism
Columbia, MO 65211-1200
ERNEST YUYAN ZHANG is currently the director of the China program at the Missouri School of Journalism with research interests focusing on media management, media economics, and international communication. Zhang completed his doctorate at the School in May 2008 with his dissertation focusing on media convergence. When he defended his dissertation, Dean Mills, dean of the School, commented that Zhang was one of the researchers in the United States who best understands convergence.
Before coming to Missouri in 2000, Zhang spent six years in China as an editor and reporter. While working with Guangzhou Daily Press Group, he acted as deputy director of the Political and Cultural News Department, and managing editor of the Guangzhou Morning Post, affiliated with the group that is China's first and most profitable newspaper conglomerate. After getting his master's degree from the Missouri School of Journalism, he started his doctoral study.
Zhang has attended many academic conferences with academic papers. He is now an active member with several key U.S. associations of journalism and communication such as AEJMC, ICA, NCA, and CCA (Chinese Communication Association America). He has published articles on America's and international journals of journalism and communication. Zhang is a co-author of the two books in the Series of Brand Operation Strategies in Chinese and Foreign Media published in China respectively in August 2007 and March 2008. He is also one the founders of the School's cooperative programs with Chinese media outlets and universities in Guangzhou, Shenzhen, Chengdu, Shanghai, Beijing, Hangzhou, Shijiazhuang, Changsha, Kunming, Hefei and Nanjing.
Because of his ceaseless dedication to cooperation and communication in media industry and journalism education between China and the U.S., Zhang was granted with "Award of Outstanding Contribution to Sino-US Cooperation in Education of Journalism & Communication" in 2005 issued by Renmin University of China and with "2009 International Engagement Award" issued by University of Missouri.
Updated: October 24, 2019