Missouri Journalism Students Cover Top-Ranked Tennis Players at the China Open in Beijing
The Group Produces the English-Language Content for the Tournament's Website
Beijing (Sept. 30, 2013) — The top-ranked tennis players in the world are competing at the China Open, a premier international tennis event, held at the National Tennis Center in Beijing.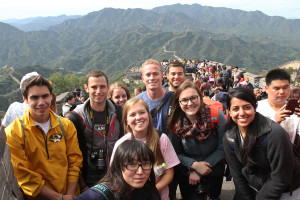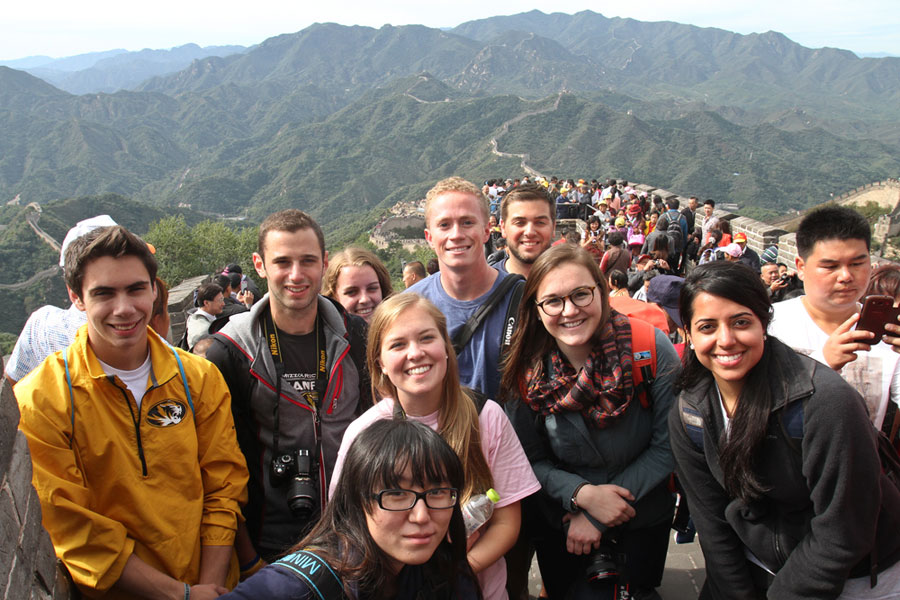 On hand to cover the world's elite men's and women's players, including No. 1 ranked Novak Djokovic and Serena Williams, are a group of Missouri School of Journalism students. They will produce the English-language content for the tournament website. This is the fifth consecutive year that Missouri Journalism students have worked at the China Open.
The China Open attracts more than 300,000 spectators and will be broadcast to 1.2 billion viewers in 60 countries. This year is a special treat for the China Open because it is the 10th anniversary of the tournament. The event coincides with the National Day holiday.
The top 47 women's players are required to play in this tournament. No. 3 Maria Sharapova pulled out the tournament, nursing a shoulder injury.
The students start working the full 10 days of the tournament on Thursday, Sept. 26. Assistant Professor Karen Mitchell accompanied the group and is supervising their work. Among the early stories are those about a draw between two Chinese players, Williams' selection as the Women's Tennis Association's Year-End No. 1 and news about the No. 5 women's player qualifying for an upcoming tournament in Istanbul.
Prior to leaving for Beijing, the students received intensive background training about the game of tennis. Ernest Zhang, the School's Director of China Programs, helped coordinate a Chinese culture lesson and discussion. The trip includes visits to several tourist sites including the Great Wall and the Forbidden City.
More information about the School's more than 20 global programs is available at the MU Journalism Abroad website.
Updated: July 20, 2020
Related Stories
Expand All
Collapse All
---