Writer at Charlotte Observer Wins Second Sifford Prize
Columbia, Mo. (Aug. 30, 2006) — Elizabeth Leland, a reporter for the Charlotte (N.C.) Observer, is the 2006 Darrell Sifford Memorial Prize in Journalism winner. The Missouri School of Journalism administers the prestigious award.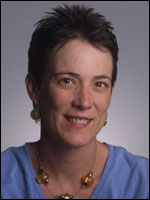 Leland also won the Sifford Prize in 2001.
Her features editor, Michael Weinstein, writes of his star reporter, "Elizabeth says she likes to write about regular people doing regular things. But there is nothing ordinary about the people in these intimate stories. Taken together, the stories present a taut and revealing portrait of our time, a kind of human documentary of love and life that is too rarely captured in newspapers."
Ms. Leland submitted five articles to the 2006 contest:
"The Language of Lasting Love. How Does a Couple Stay Married for 60 Years? Let Clyde and Martha Millsaps Speak, and the Secrets Come Out." Published Jan. 9, 2005.
"A Love of Labor. Nothing and Nobody Keeps Lorraine Davis from Going to Work Every Day. Not Broken Bones. Not Heartbreak. And Certainly Not the Passing of Years." Published Feb. 20, 2005.
"Gaming to the Max. Max Aberle Spends Hours at a Time Destroying Bad Guys on Video Games. This is the New American Childhood." Published May 1, 2005.
"Truth about Driving. Sometimes the Difference between Life and Death for a Teen Is the…Follow an Anxious Leslie Nease as She Eases Her Child onto the Road." Published Dec. 4, 2005.
"He Worried Nearly 60 Years about Woman He Pulled from the Snow." Published Dec. 11, 2005.
The Sifford judges wrote of Ms. Leland's work that, "Her writing style is superb, as you might guess. It fits well with her stories about extraordinary ordinary people that are remarkably intimate. She prints human documentaries that cover life from torment to love. We are especially impressed with her stories about folks who are not yet adults, such as 'Gaming to the Max.' It is about Max Aberle, age 11, who 'spends hours at a time destroying bad guys on video games. This is the new American childhood.' Another story features Leslie Nease and her 15-year-old daughter Stephanie, as the teenager learned to drive. Elizabeth Leland's five-part entry demonstrates feature writing about the non-famous at its best."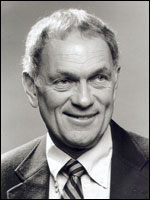 The Darrell Sifford Memorial Prize in Journalism is designed to honor and encourage newspaper writing that the contest creators explain as "depicting the personal struggles and triumphs that together make up the fabric of our lives."
Sifford's insightful and inspirational columns in The Philadelphia (Pa.) Inquirer touched readers in such an intimate way that his accidental death in 1992 hit thousands as if they had lost a close relative. Colleagues described Sifford as "a rarity in American journalism – a columnist with the heart of a poet."
Sifford received his bachelor of journalism degree from the Missouri School of Journalism in 1953.
Leland says she tries to give voice to everyday people confronting everyday problems. She was born in 1954 in Charleston, S.C., to a family of Lowcountry storytellers and received a bachelor of arts degree at the University of North Carolina-Chapel Hill and a master of arts degree from the University of Kent in England. Leland is a veteran of The Associated Press, Raleigh (N.C.) News & Observer and for 21 years a reporter at The Charlotte Observer. She is author of two books, "The Vanishing Coast" and "A Place for Joe," and has won many other important journalism awards in addition to the Sifford Prize, including the Ernie Pyle Award, a Nieman fellowship and Sigma Delta Chi's National Feature Writing Award. She is married to Luke Largess, a lawyer in Charlotte, and they have two children.
Additional information about the Sifford Prize is available from Kent Collins, contest director.
Updated: April 10, 2020
Related Stories
Expand All
Collapse All
---