Seattle Times Writer Wins the Darrell Sifford Memorial Prize in Journalism
The Annual Prize Honors Missouri Journalism Alumnus Who Died in 1992
Columbia, Mo. (July 2, 2010) — A Seattle Times writer is the 2010 winner of the Darrell Sifford Memorial Prize in Journalism. The annual award, named for a long-time Charlotte Observer and Philadelphia Inquirer columnist who died in 1992, recognizes newspaper writing that illuminates the daily life of ordinary people and their everyday concerns.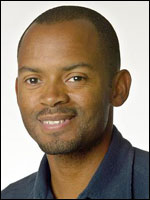 Tyrone Beason, who writes for the Seattle Times Sunday magazine Pacific Northwest, won the $2,000 prize money for a series of five articles. In selecting his entry as the winners, the judges wrote:
"While most of the stories were solidly reported, Beason's were also exquisitely written. His profiles were all of 'ordinary' people doing extraordinary things, provoking thought about contemporary issues that have to be on the minds of every sentient being in today's world. His entries were largely profiles of people wrestling with the humiliations and frustrations of sudden unemployment; enjoying the monetary and friendship benefits of home-cooked meals; discovering an entrepreneurial advantage in a shrinking economy; building a racially diverse congregation in a black church; and restoring public trust in the banking business when a philanthropic guru upends a job interview with the president of Chase by questioning him.
The stories are riveting, the writing memorable. Beason describes the Reverend Leslie Braxton as having 'the body of a linebacker, the grace of a cat, and a voice that hurls gymnastically between supple and scintillating.' Clearly identifying the problems this charismatic preacher encounters – as well as the ones he brings to the pulpit – Beason provides such a compelling portrait of him it's hard to imagine any Seattle reader resisting the urge to attend one of his services. Or inviting their friends over to rediscover the pleasures home-cooked meals after reading about Brian Matsubara, a founder of Seattle's Frugal Dining Association. Or recognizing the 'permanent new reality' of being unemployed in the current 'jobless recovery.'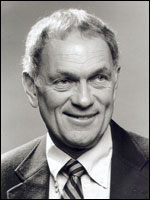 Beason makes financial complexities readily understandable through solid reporting, but also by showing how these issues weave in and out of everyday lives. Most impressive is his empathic sensibility – his stories and profiles directly address issues of class, race, gender and age without becoming evasive or didactic. No small feat. His people – their dilemmas, their insights, their words and their heartbreaks – will stay with readers long after they turn the page."
Tyrone Beason started as a staff reporter for The Seattle Times 15 years ago, first working the city and education beats, then covering biotechnology, healthcare, banking and worker issues, along with breaking business news stories such as the "Battle in Seattle" World Trade Organization protests. But feature writing turned out to be his true passion. After a stint writing daily lifestyle and culture stories, Beason joined the staff of the Times Sunday magazine Pacific Northwest in 2007, focusing on people, places, ideas and trends that capture the essence of a fast-changing region. Beason earned a bachelor of arts degree from the University of Kentucky School of Journalism.
Updated: May 13, 2020
Related Stories
Expand All
Collapse All
---