Eli Saslow of The Washington Post Wins Darrell Sifford Memorial Prize in Journalism
The Competition Is Judged by Missouri School of Journalism Faculty
Columbia, Mo. (Feb. 6, 2014) — Eli Saslow of The Washington Post is the winner of the Darrell Sifford Memorial Prize in Journalism. Judges at the Missouri School of Journalism cited a collection of his stories as outstanding above all others in our recent contest cycle.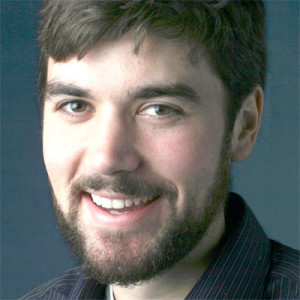 The award and $2,000 prize recognizes newspaper writing that illuminates the daily lives of ordinary people, their successes and difficulties.
The prize is named in honor of Darrell Sifford, a 1953 graduate of the Missouri School of Journalism, who died in a tragic accident in 1992. An award-winning columnist at the Charlotte Observer and later the Philadelphia Inquirer, Sifford was considered a rarity in American journalism: a columnist with the heart of a poet. Relationships, children, health, careers, religion, sexuality, money and his own life were the core topics through which he explored the human condition.
The judges wrote about Saslow's work:
No doubt about it: The entries contending for the Darrell Sifford Memorial Prize in Journalism constitute newspaper writing "that illuminates the daily life of ordinary people and their everyday concerns." This year's winner, Eli Saslow of The Washington Post, enjoys the advantage of high word counts and the support of a large news organization, to be sure. But large or small newsroom, high or low word count, Saslow is a rarity – a feature writer who naturally gravitates to ordinary people, and has a flair for word pictures that places him among the all-time greats. Within his five submitted features, there are hundreds of memorable sentences grounded in immersion reporting. Of the five stories, "Life of a Salesman" is especially haunting, and therefore especially memorable.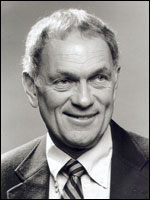 Other stories submitted in Saslow's package included:
In submitting the articles for judging, Deputy Assistant Managing Editor Anne Kornblut wrote: "In an ever-expanding universe of story structures, there is still an important place for deep, artfully crafted feature writing. Washington Post reporter Eli Saslow is a master of the form. He writes with subtlety, not flourish. He doesn't just describe our world, he animates it. And makes readers care," she said.
Saslow is a staff writer at the Post, where he covered the 2008 presidential campaign and has chronicled the president's life inside the White House. Previously a sportswriter for the Post, he has won multiple awards for news and feature writing. Two of Saslow's stories have also appeared in Best American Sports Writing. From Denver, he also has worked at The Buffalo (N.Y.) News and The Star-Ledger in New Jersey. In 2010 Saslow wrote "Ten Letters: The Stories Americans Tell Their President," a book about letters that people write to President Obama, and the impact they make. He is a contributing writer to ESPN The Magazine. Saslow, his wife and two daughters live in suburban Maryland.
Updated: January 29, 2020
Related Stories
Expand All
Collapse All
---