Surprise 90th Birthday Party for Betty Dukert, BJ '49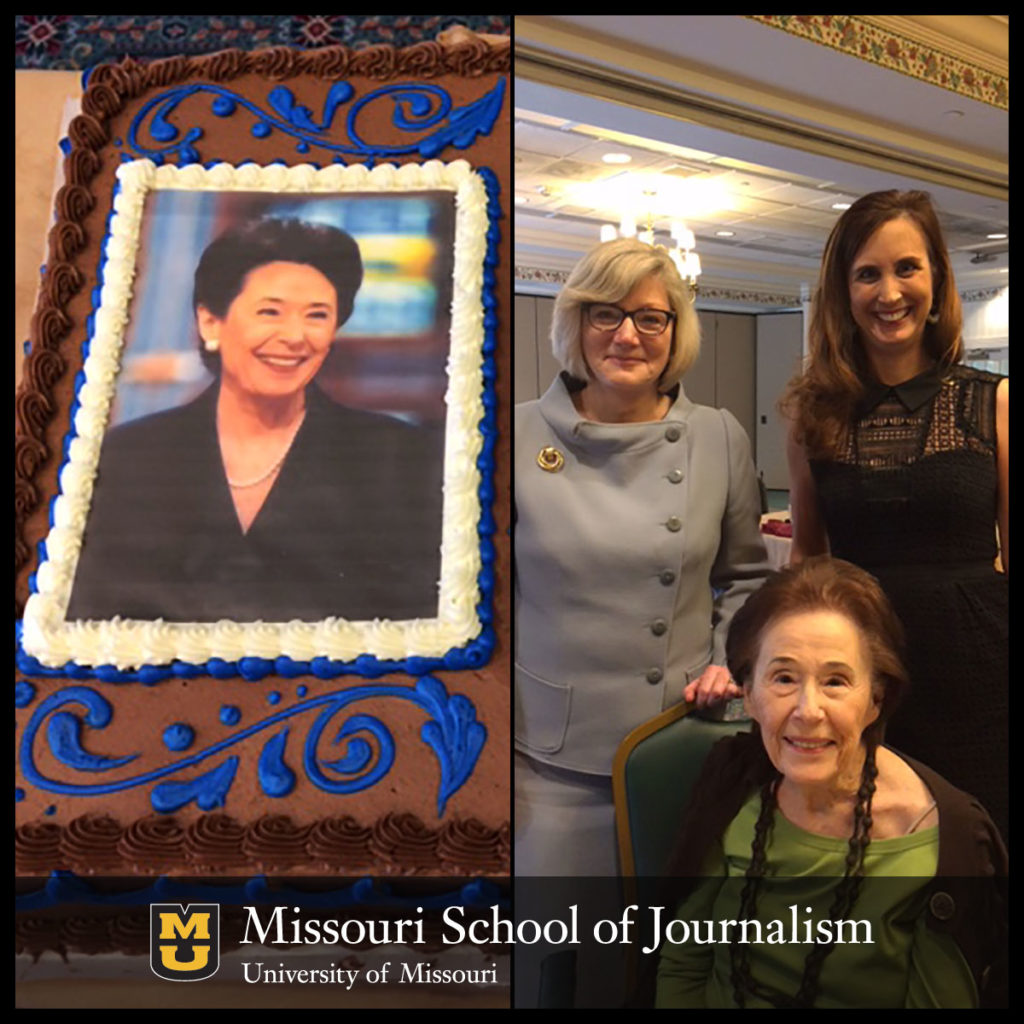 Columbia, Mo. (May 10, 2017) — Betty Dukert, BJ '49, was the guest of honor at a surprise 90th birthday party in her honor on May 9. Dukert retired in 1998 as executive producer of NBC's "Meet the Press" after 41 years with the program and several years preceding that with NBC in Washington, D.C. Dukert received the Missouri Honor Medal for Distinguished Service in Journalism in 1993.
Dukert's husband, Joe, read a letter of congratulations from David Kurpius, dean of the Missouri School of Journalism, and announced a new scholarship in her name for students interested in public affairs and political reporting.
Barbara Cochran, the director of the school's Washington program, left, and Betsy Fischer Martin are pictured with Dukert. All three were executive producers of "Meet the Press."
Donations to the Betty Cole Dukert Scholarship for Public Affairs and Political Journalism can be made at http://giving.missouri.edu/dukert or by sending a check to:
Missouri School of Journalism
Office of Advancement
103 Neff Hall
Columbia, MO 65211
Attn: Betty Cole Dukert Scholarship for Public Affairs and Political Journalism
Updated: October 20, 2020
Related Stories
Expand All
Collapse All
---