Miami Herald Writers Win Sifford Prize in Journalism
Prize Administered by the Missouri School of Journalism
Columbia, Mo. (Nov. 19, 2007) — Amy Driscoll and Lisa Arthur of The Miami Herald have been awarded the 2007 Darrell Sifford Memorial Prize in Journalism, administered by the Missouri School of Journalism. They won for "Forced Out," their series of emotion-packed articles on apartment tenants ousted by the South Florida building boom.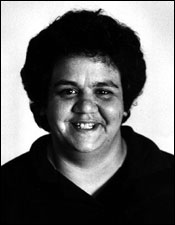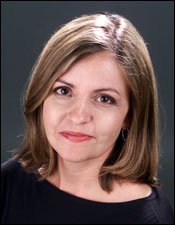 The prize honors Darrell Sifford, BJ '53, a columnist for The Philadelphia Inquirer who died in 1992. Colleagues described Sifford as "a rarity in American journalism, a columnist with the heart of a poet." Readers started the fund to honor and encourage newspaper writing that depicts the personal struggles and triumphs that together make up the fabric of everyday lives. Winners receive a $1,000 prize.
In choosing Driscoll and Arthur for the award, the Sifford judges wrote: "In a set of stories about the displaced residents of one Miami apartment building, Driscoll and Arthur tell the larger tale of how working people all over South Florida are being priced out of the rental market. These stories are well researched, full of details — both human and bureaucratic — and told in a compelling way that takes the reader inside the lives of real people without resorting to sentimentality."
Driscoll covers the gambling beat and also is a statewide general assignment reporter at The Miami Herald. She was a 2002-2003 Nieman Fellow at Harvard University and taught journalism at Harvard Summer School.
Driscoll is a graduate of Florida Atlantic University with a bachelor's degree in communication. She was born in Louisville, Ky., and lived in New Jersey, Maryland and Nebraska before moving to Florida as a teenager. She worked at The Boca Raton News and The Palm Beach Post before joining The Miami Herald in 1994. She is a second-generation journalist: Her father also was a reporter and editor.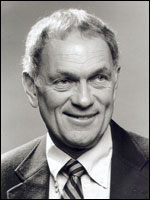 Arthur has worked at The Miami Herald since 1993. She has covered the aftermath of Hurricane Andrew, schools, growth and development, courts, demographics and affordable housing. She also was a part of the Herald teams that covered the 2000 presidential election crisis in South Florida, the 9/11 terrorists movements and training in South Florida, the anthrax attacks and the explosion of the Space Shuttle Columbia.
She grew up in northern New Jersey, has a bachelor's degree in communication and the arts from Marist College in Poughkeepsie, N.Y., and did graduate work at the Missouri School of Journalism from 1989 to 1992. She said she hopes that she'll finish the final six credits someday to earn her master's degree.
Finalists in the 2007 contest included:
Updated: April 21, 2020
Related Stories
Expand All
Collapse All
---