Winner of Biotech University's Reporting Contest to Receive a Free Trip to Europe
Columbia, Mo. (Aug. 12, 2009) — An all-expense-paid blogging trip to Europe in 2010 is the grand prize awaiting some talented J-School student as part of a unique workshop and reporting contest on biotechnology being held this fall on the University of Missouri campus.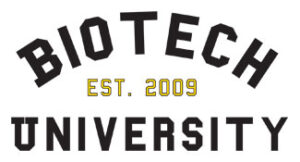 The day-and-a-half workshop, called Biotech University, is designed to introduce Missouri School of Journalism students to the emerging science of biotechnology. It will be held Sept. 25-26 at the Christopher S. Bond Life Sciences Center. Experts on biotechnology will explain what it is, give hands on demonstrations of how it is done, and focus on the scientific, business and political issues surrounding biotechnology.
As part of the workshop, students will literally go on a field trip to a nearby farm to see soybeans in the field and to learn how producers view biotechnology. Students will have the opportunity to hop in the cab of a farm implement and learn first-hand about biotechnology as it affects people who make their living farming.
After the trip to the field, students will return to the classroom to hear talks from biotech experts including scientists, authors and working journalists. Bill Lambrecht, author of a book called Dinner at the New Gene Café, will be a featured speaker on Saturday, Sept. 26. Lambrecht is also Washington bureau chief for the St. Louis Post-Dispatch.
The second day of Biotech University will feature more experts, discussions and question and answer sessions for students. Science is the major focus of Biotech University, but the environmental, business and political implications of biotechnology also will be discussed.
After the workshop, students will have the opportunity to enter the Biotech University reporting contest. They will be invited to write articles or develop broadcast stories about biotechnology. News articles, feature stories, video, audio and multimedia pieces are among the items students can submit for review and scoring by a panel of independent judges. The top three entries will result in prizes and scholarships for the student journalists. The grand prize is an all-expense-paid trip to an international biotechnology conference in Rome or Paris in 2010. The winning student will be expected to post a daily blog on sessions and activities experienced at the European conference.
Biotech University is sponsored and funded by the United Soybean Board, made up of 68 farmer-directors who oversee investments of the soybean checkoff, a research and promotion program funded by U.S. soybean farmers. Biotech University is co-sponsored by the Missouri School of Journalism and the National Center for Soybean Biotechnology.
Updated: May 5, 2020
Related Stories
Expand All
Collapse All
---