Missouri Journalism Students to Vie for Trip and Scholarships, See World-Renowned Experts Debate on Biotechnology
By Steve Veile
Manager, Biotech University
Columbia, Mo. (Sept. 15, 2011) — Planners have come up with some new twists for this year's Biotech University for journalism students. These include a debate between prominent scientific experts on the merits of biotechnology and a more competitive reporting contest. Students at the Missouri School of Journalism, along with other journalism students from across the Midwest, will compete for a trip abroad and scholarships.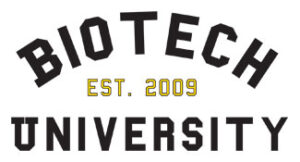 "World Class Perspectives – A Biotech Dialog" has been added as one of the opening sessions in the upcoming Biotech University seminar on Sept. 30 and Oct. 1 on the University of Missouri campus. The session features a point/counterpoint dialog between Professor Martina Newell-McGloughlin, director of the International Biotech Program at the University of California-Davis and Michael Hansen, senior scientist at Consumers Union, based in New York.
"The program this year is really exciting," said Biotech University Manager Steve Veile. "We have a biotech champion and a biotech critic, both internationally known for their work, who will share the stage and present their respective viewpoints. It should be an interesting session."
Biotech University is a seminar and reporting contest designed to introduce journalism and mass communications students to the emerging science of biotechnology. Experts on biotechnology explain what it is, give hands on demonstrations of how it is done and focus on scientific, business and political issues.
Also speaking this year is Georgina Gustin, who covers the biotech beat for the St. Louis Post-Dispatch. Other experts will present information and answer questions on issues that sometimes vex reporters, such as the health, nutrition and environmental impact of biotechnology.
Students will go on a field trip to a nearby farm to see biotech crops in the field and to learn how producers feel about biotechnology. Attendees also will tour labs where biotechnology experiments are performed and speak to researchers.
In the weeks after the seminar, a reporting contest will be held. Students will have the opportunity to write articles or develop broadcast stories about biotechnology and submit them to an independent panel for judging. News articles, feature stories, video and audio pieces are among the items students can submit for review and scoring by a panel of judges.
The top three entries in the reporting contest will result in prizes and scholarships for the student reporters. The grand prize is an all-expenses-paid trip to an international biotechnology conference overseas. Second- and third-place winners in separate graduate and undergraduate student categories will receive scholarships to help them continue their education. Last year's grand prize winner, Lydia Mulvany, attended a conference in Turkey; the 2009 winner, Charlotte Bellis, attended a conference in China.
Previously, the reporting contest had only been open to MU students, but this year other schools will be involved. "We have invited students from 16 other schools in the Midwest," said Veile. "The competition for the overseas trip and scholarships is going to be much more robust. It will be interesting to see if students from these other schools will give Missouri Journalism School students a run for their money."
Biotech University is sponsored and funded by the United Soybean Board, made up of 69 farmer-directors who oversee investments of the soybean check-off, a research and promotion program funded by U.S. soybean farmers. Biotech University is co-sponsored by the Missouri School of Journalism and the National Center for Soybean Biotechnology.
Attendance at the seminar is free, but pre-registration is required.
Updated: June 4, 2020
Related Stories
Expand All
Collapse All
---