Winners Announced for Biotech U Reporting Contest
By Steve Veile
Project Manager
Biotech University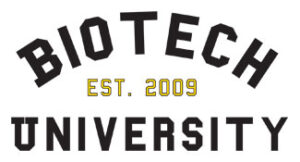 Columbia, Mo. (Nov. 24, 2009) — Missouri School of Journalism master's student Charlotte Bellis has been named the grand prize winner of the Biotech University reporting contest. The New Zealand native won an all-expense paid blogging trip to Europe in 2010 with her multimedia report "Bio Beans: America's Modified Growth."
"I really tried to understand the deep controversies that exist within biotechnology as well as the real issues of importance that most citizens don't hear about in the mainstream media," said Bellis.
Bellis is currently training at Television New Zealand. Previously, she worked at Newsy.com and KOMU as well as interned for the NBC Investigative Unit in Washington, D.C. Bellis earned her bachelor's degree in convergence journalism in 2007 and is expected to receive her master's in journalism in December.
The second-place $2,000 scholarship went to Youn-Joo Park, a first year master's student with an emphasis in radio-television journalism, for the radio report "Soybean Oil and Its Developments." She earned a bachelor's of arts degree in political science and music from the University of Puget Sound. Park recently founded an editorial service company called Brushcase Editing.
Environmental reporting graduate student Julie Karceski won the third-place $1,000 scholarship for the print report "Bt, Bugs and Beyond." Karceski earned her bachelor's degree from the University of Iowa and recently accepted an internship in science writing for the National Accelerator Laboratory at Stanford University.
Entries to Biotech University were scored by an independent panel of judges, which included Terry Ganey, projects editor of the Columbia Tribune; Serena Carpenter, assistant professor at the Walter Cronkite School of Journalism and Mass Communication at Arizona State University; and Tom Steever, a reporter for the Brownfield Network. Steever offered glowing praise about Bellis' work, commenting that her "shooting, writing, composition and editing are superb."
The entries consisted of a cross-section of students from various disciplines of the Missouri School of Journalism. "We had a wide range of students attend the Biotech University workshop and enter the reporting contest, including a number of international and graduate students," said project manager Steve Veile. "Print, broadcast, convergence and ag journalism students were among the participants."
Biotech University was a workshop designed to introduce Missouri School of Journalism students to the emerging science of biotechnology. In addition to the sessions held at the Christopher S. Bond Life Sciences Center on the MU campus, students visited a nearby farm and visited with people who make their living farming. Experts on biotechnology explained what it was, gave hands on demonstrations of how it is done, and focused on the scientific, business and political issues surrounding biotechnology.
Biotech University was sponsored and funded by the United Soybean Board, made up of 68 farmer-directors who oversee investments of the soybean check off, a research and promotion program funded by U.S. soybean farmers. Biotech University was co-sponsored by the Missouri School of Journalism and the National Center for Soybean Biotechnology.
Updated: May 6, 2020
Related Stories
Expand All
Collapse All
---