Applications for the Summer Smith/Patterson Fellowship Are Now Being Accepted
The Fellowship Is Open to Any U.S.-based Master's Student Interested in Science Journalism or a Health Communication-related Field
Columbia, Mo. (Jan. 21, 2014) — The Health Communication Research Center (HCRC) at the Missouri School of Journalism is accepting applications for the summer Smith/Patterson Fellowship. The fellowship is open to any U.S.-based master's student interested in science journalism or a health communication-related field.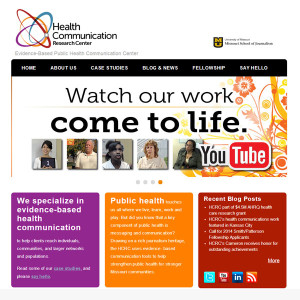 "Early career science and health communicators gain real-world experience through this fellowship, and have the opportunity to truly cut their teeth on public health and social change projects that take an evidence-based approach at communication," said Jon Stemmle, the Center's co-director and an assistant professor of strategic communication at the School. "Prior Smith/Patterson fellows have worked on healthy eating and active living campaigns as well as others related to tailoring and chronic disease. The fellows have gone on to exciting careers."
Details on the Fellowship and how to apply are available online at the HCRC website. The deadline to apply is Feb. 14.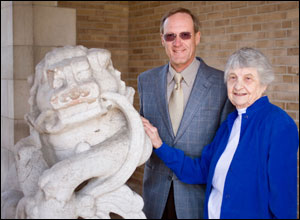 The annual fellowship is made possible through a $100,000 gift from Russell G. Smith II in honor of former University of Missouri Professor Joye Patterson, who was Smith's mentor throughout college. Patterson taught science writing at the journalism school from 1966-88. She died in 2012.
Smith was raised in St. Louis and earned two journalism degrees from MU: a bachelor's degree in 1967 and a master's in 1971 with a focus in science writing and public relations. He is the managing partner of MYRUSH Futures, LP, a Midwest investment property and consulting firm. Previously, Smith was Missouri division president of May's Drug Stores Inc., based in Tulsa, Okla. Smith's wife Gail received a bachelor's degree in education from MU in 1968.
About the HCRC
The Health Communication Research Center operates under the auspices of the Missouri School of Journalism. Its mission is to improve health for all communities, especially the underserved, through evidence-based communication. Since 2003, the HCRC has been creating informed, cost-effective research and communication plans to foster social change.
Updated: July 21, 2020
Related Stories
Expand All
Collapse All
---