2017-2018 RJI Student Competition Provides Interdisciplinary Opportunities for Missouri Journalism Students to 'Hack' the Future of News
Columbia, Mo. (Sept. 14, 2017) — Creativity and collaboration provide the framework for the kick-off to the 2017-2018 RJI Student Competition, sponsored by the Donald W. Reynolds Journalism Institute at the Missouri School of Journalism.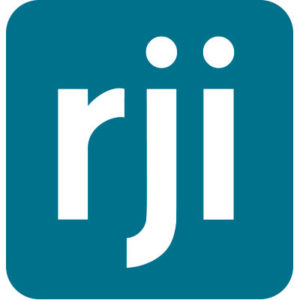 For nearly a decade, RJI has hosted an annual student competition to provide solutions at the intersection of journalism and technology. While previous competitions focused on a specific industry concern or platform, this year students may address any issue facing the news media, including audience engagement, news productivity and accuracy.
"This year we're offering more flexibility in the challenge to draw out even more creativity in the students. The news industry needs that creativity," said Ebony Reed. Reed served as a contest judge from 2014-2017 and is RJI's new director of innovation and the Futures Lab.
An informational session for this year's student competition will be held at 4:30 p.m., Tuesday, Sept. 19, at RJI's Fred W. Smith Forum.
The competition is open to journalism, engineering and business students at the University of Missouri. The competition is also open to any participants of the MU College of Engineering's 36-hour hackathon, TigerHacks, Oct. 13–15.
Students who participate in the RJI student competition will work in teams and receive coaching and guidance from MU faculty and staff members.
All finalists will receive a technology prize, which in past years has included the Amazon Echo and Apple Watch. The winning team, selected in spring 2018, will receive a trip that will help team members development industry connections. Winners in past years have pitched their projects to executives at Apple, Google and Silicon Valley start-up, Matter.
Updated: October 23, 2020
Related Stories
Expand All
Collapse All
---