Missouri School of Journalism to host NPR health correspondent Rhitu Chatterjee, MA '07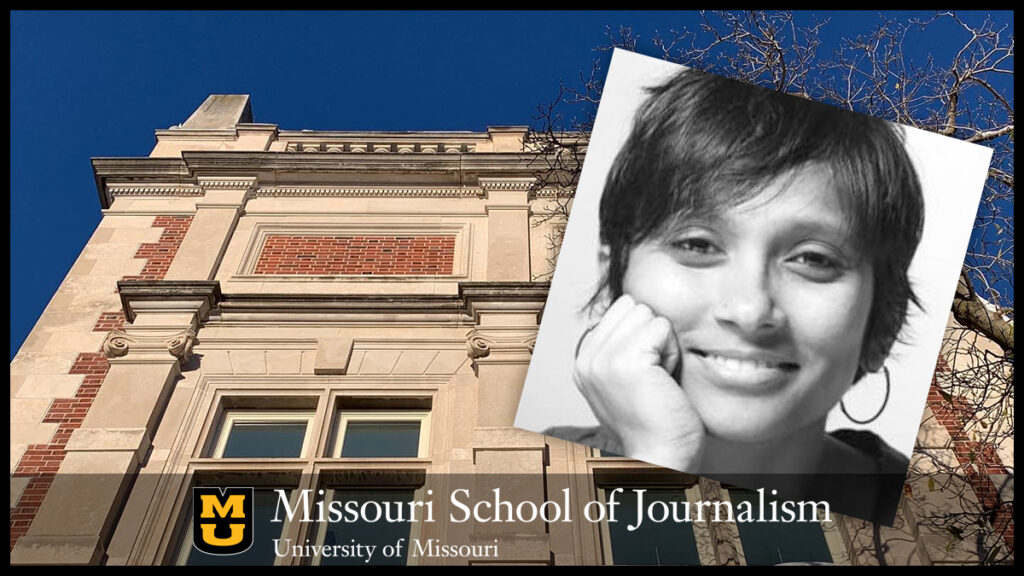 Chatterjee to give spring Smith/Patterson science journalism lecture, will talk  about how she approaches reporting on mental health issues.
Columbia, Mo. (Marcxh 9, 2021) — Rhitu Chatterjee, MA '07, a health correspondent with NPR, will talk to students and faculty about how she covers mental health issues and why compassion and data are equally important tools in her beat.  Chatterjee's talk, this semester's Smith/Patterson Science Journalism Lecture, will take place via Zoom at 11 a.m. March 18. To attend, email hiless@missouri.edu to receive an invitation to register.
According to her NPR bio, Chatterjee explores the underlying causes of mental health disorders – the complex web of biological, socio-economic, and cultural factors that influence how mental health problems manifest themselves in different groups – and how society deals with the mentally ill. She has a particular interest in mental health problems faced by the most vulnerable, especially pregnant women and children, as well as racial minorities and undocumented immigrants.
Long before she was a national radio correspondent, though, Chatterjee was a doctoral student studying zebrafish at the University of Missouri. She moved from India to Columbia to get a Ph.D. in developmental genetics at Mizzou. Long hours in the lab meant listening to the radio on KBIA and KOPN. Soon she realized a love of radio and oral storytelling, and a year later, Chatterjee decided to apply to one of the best journalism schools in the country for her master's degree. 
"I wanted to be telling stories about science and about people," said of her career change. And the rest is history.
Chatterjee's resume includes stints as a science correspondent with PRI's The World in Boston; reporting on current affairs from New Delhi for PRI's The World; and covering science and health news for Science Magazine. Before starting at NPR's health desk in 2018, Chatterjee was an editor for NPR's The Salt, where she edited stories about food, culture, nutrition, and agriculture. 
Chatterjee now reports on the developments in psychology and psychiatry, the prevalence of different mental illnesses and new treatments. She has covered topics such as suicide, postpartum depression, menopause, chronic stress from racism, and opioid use among pregnant women.
She has received two reporting grants from the Pulitzer Center, which is a co-sponsor of the talk.
Chatterjee credits the Missouri School of Journalism and its renowned "Missouri Method" of hands-on practice for teaching her the basics of writing and reporting and helping her to launch her career.
"I'm deeply indebted to the university and the journalism school for making it possible for me to switch careers from science to journalism, and for giving me the necessary tools to be a competitive candidate in the journalism job market," she said.
Chatterjee said she is "beyond thrilled" to be invited to give the Smith/Patterson Lecture at her alma mater and hopes to return soon in real life, once the pandemic is over.
"I think students and faculty will resonate with Rhitu's perspective on covering some of the most important and most sensitive topics around mental health," said associate professor Sara Shipley Hiles, director of the Smith/Patterson Science Journalism Lecture and Fellowship program. "She is a wonderful example of what our students can aspire to be."
Updated: March 9, 2021
Related Stories
Expand All
Collapse All
---