Mississippi River Basin Ag & Water Desk welcomes Tegan Wendland as editorial director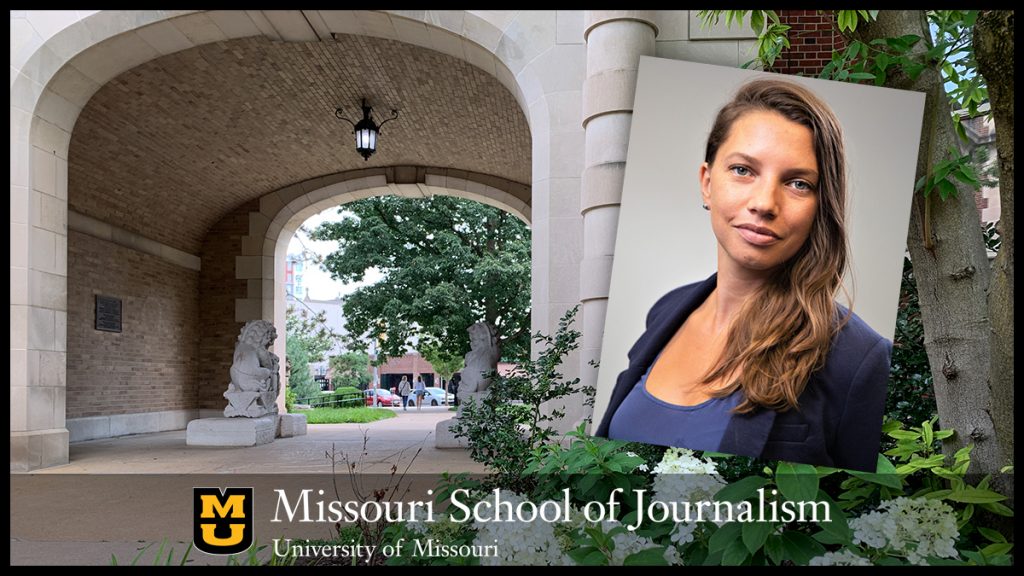 Columbia, Mo. (Sept. 24, 2021) — The Mississippi River Basin Ag & Water Desk, a collaborative reporting network that will cover agriculture, water and related issues in the Mississippi River Basin, has hired environmental journalist Tegan Wendland as its editorial director.
As editorial director, Wendland will oversee the work of the Ag & Water Desk, which is housed at the Missouri School of Journalism and supported by a $1.4 million, three-year grant from the Walton Family Foundation.
"We're so pleased to bring Tegan on board," said Associate Professor Sara Shipley Hiles, executive director of the project. "She brings beat expertise, collaborative experience and a passion for telling the deeper, interconnected stories of the watershed."
"The addition of Tegan to the team will provide tremendous value to this initiative," said Earnest Perry, associate professor and associate dean for graduate studies and research. "We are excited about the level of experience she brings to the desk. We look forward to the news coverage she and her team will bring."
Wendland has spent more than a decade reporting on issues in the Mississippi River Basin, from the shores of Lake Superior to the Louisiana delta. Her work has aired nationally and internationally on "Morning Edition," "All Things Considered," Marketplace, "Planet Money," Reveal, BBC and CBC and been published in the Wisconsin Journal Sentinel, Wisconsin State Journal, The Cap Times and The Times-Picayune/The New Orleans Advocate.
She has spent the past seven years reporting on Louisiana's disappearing coast for NPR-member station WWNO in New Orleans, where she covered the culture and economy of Louisiana's coastal zone with a focus on solutions and the human dimensions of climate change.
The Ag & Water Desk has several layers. The foundation will be 10 reporting positions based in newsrooms throughout the basin in partnership with Report for America. These reporters will get expert training from the Society of Environmental Journalists, faculty and staff at the Missouri School of Journalism, and others. The desk will recruit a team of expert journalists to advise and help with collaborative storytelling, and a distribution network will help share the stories more widely.
Wendland, who starts Oct. 4 and will work remotely, has led multimedia collaborations and has experience editing print and radio, managing a daily newsroom, and teaching undergraduate journalism courses. She brings an in-depth knowledge of the environmental, agricultural and economic issues in the basin, informed by her rural upbringing in Wisconsin and a master's degree in Life Sciences Communication from the University of Wisconsin-Madison, as well as her coastal experience.
"As we reckon with climate change and food insecurity, covering agriculture and water issues has never been more important," said Wendland. "I believe this innovative project has the potential to provide an important public service and fill critical gaps in coverage. I couldn't be more excited to join this team."
Wendland is the recipient of competitive grants that sent her to Paris to cover the COP 21 climate talks and to the Netherlands for a collaborative solutions-journalism project with the Pulitzer Center Connected Coastlines program. She's also a recipient of the City University of New York Resilience Reporting fellowship, the University of Rhode Island Metcalf Institute for Marine & Environmental Reporting fellowship, and several national and regional awards.
She has previously worked for NPR-member stations in Wisconsin, Illinois and Baton Rouge, Louisiana. In her free time, she can be found kayaking the swamps of south Louisiana, foraging mushrooms with her dog or making kimchi. Contact Wendland at info@agwaterdesk.org.
Updated: September 24, 2021
Related Stories
Expand All
Collapse All
---