The Mississippi River Basin Ag & Water Desk selects expert journalists and senior advisors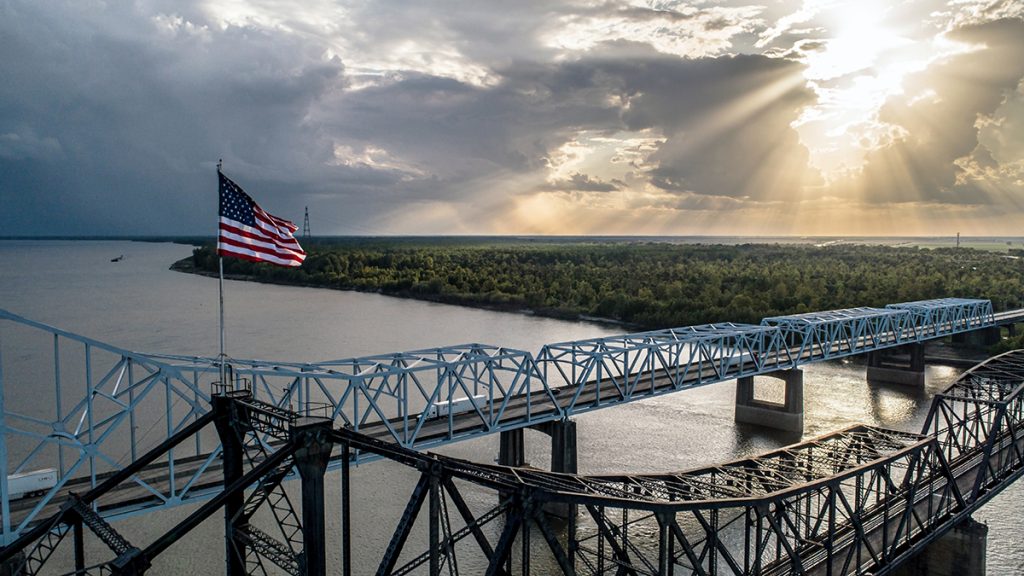 COLUMBIA, MO (March 16, 2022) — The Missouri School of Journalism's Mississippi River Basin Ag & Water Desk has recruited seven outstanding environmental journalists to mentor and advise its network of reporters covering agriculture, water, climate change and other environmental issues across the Mississippi River Basin.
"These experienced journalists will be a great asset as the team digs into big issues that affect the entire basin," Editorial Director Tegan Wendland said. "We're looking forward to bringing their expertise to the coverage of complex and challenging issues and the possible solutions."
The Mississippi River Basin Ag & Water Desk is a collaborative reporting network aimed at enhancing coverage of environmental issues across the American heartland. Ten newsrooms are hiring reporters through a partnership with Report for America to cover the beat starting June 1. Those Report for America Corps Members will produce high-quality stories available free to outlets that sign up for the desk's distribution network.
The seven journalists now joining the effort bring decades of experience covering agriculture, policy, land and water use, energy, industry, and coastal issues. They have won some of the highest awards in the field, including the Pulitzer Prize and the John B. Oakes Award for Distinguished Environmental Journalism. 
"Covering stories that have an impact on peoples' lives is the essence of journalism, and these journalists will fill important roles in helping to ensure that environmental issues are adequately covered in outlets across the country," said David Kurpius, dean of the School of Journalism. 
Those serving in the role of Expert Journalists will support the emerging Corps Members, help determine the editorial direction of the Desk, participate in training and strategy sessions, and lead special reporting projects. These experienced journalists will continue to report to their own newsrooms while working in partnership with the Desk.
In addition, the Desk has also selected two Senior Advisors, veteran journalists who bring deep knowledge of the beat, to serve as subject area experts.
Expert journalists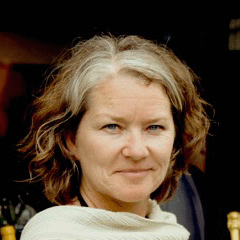 Georgina Gustin covers climate change and food systems for Inside Climate News, based in Washington D.C. Previously she wrote about Congressional and regulatory actions on food and agriculture for CQ Roll Call, and the biotech and farming industries for The St. Louis Post-Dispatch. Her work has won numerous awards, including the John B. Oakes Award for Distinguished Environmental Journalism, and has been published in The New York Times and National Geographic's The Plate, among others.
Bryce Gray is the energy and environment reporter for The St. Louis Post Dispatch. Since taking the position in 2016, highlights of his work include coverage of more frequent flooding, disputes over controversial herbicides, and examining why Missouri's electric grid still burns so much coal — more than any state except Texas. Before coming to the Post-Dispatch, he worked at High Country News and at a weekly newspaper in Polson, Montana.
Chris Clayton is the policy editor for DTN/The Progressive Farmer, an agricultural news organization offering daily markets, weather and news reports, as well as analysis for commodity farmers in the United States and other major export countries. Chris worked for newspapers and business journals in Missouri, Illinois, Kansas and Nebraska before joining DTN in 2005.
Sarah Bowman is an investigative environmental reporter for the Indianapolis Star, where she covers a variety of topics including agriculture, climate change, natural resources, pollution, energy and more. She regularly uses data and public records in her reporting. Bowman has written projects about water pollution, redlining along waterways, the impacts and potential of carbon markets for farmers, and more. A graduate of the Medill School of Journalism at Northwestern University and the London School of Economics, she joined the Star in 2017.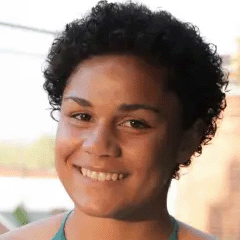 Halle Parker is an environment reporter for WWNO, New Orleans Public Radio. Before coming to New Orleans Public Radio, she covered Louisiana's environment for the Times-Picayune | New Orleans Advocate and down the bayou for the Houma Courier. She also worked for the National Audubon Society. Some of her past reporting has centered on environmental justice issues and the state's coastal land loss crisis.
Senior advisors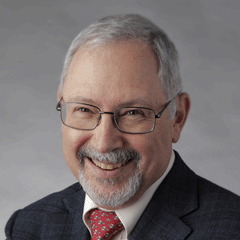 Mark Schleifstein is an environment reporter for The Times-Picayune | The New Orleans Advocate | NOLA.com, and a member of its four-person environment reporting team. Schleifstein contributed to the award-winning "Polluter's Paradise" series on the state's petrochemical industry, published in the paper and online on NOLA.com and ProPublica. His stories on Hurricane Katrina were among the Times-Picayune's stories honored with 2006 Pulitzer Prizes for Public Service and Breaking News Reporting. He's the co-author of the 2006 book Path of Destruction: The Devastation of New Orleans and the Coming Age of Superstorms," about Katrina.
Erin Jordan is an award-winning investigative reporter for The Gazette in Cedar Rapids and Iowa City, Iowa, where she covers topics that include water quality, agriculture, state government spending and gender equity in sports. She was a 2018-19 O'Brien Fellow In Public Service Journalism at Marquette University with a project focused on water quality in the Mississippi River watershed. Before joining The Gazette, Erin was the Iowa City Bureau reporter for the Des Moines Register from 2003 to 2009.
The Desk continues to grow in advance of its editorial launch this summer. Newsrooms within the basin are invited to sign up for the Desk's distribution list to receive notifications when stories are available. The Desk is also hiring a part-time Assistant Director.
"This is a new kind of environmental journalism collaboration," Executive Director Sara Shipley Hiles said. "We hope to harness the power of this big team to tackle big issues in a new way."
About the Ag & Water Desk
The Mississippi River Basin Ag & Water Desk is a collaborative network of journalists focused on increasing coverage of agriculture, water and environmental issues surrounding one of the world's major river systems. This editorially independent initiative is funded by a three-year, $1.4 million grant from the Walton Family Foundation. The project is led by Executive Director and Associate Professor Sara Shipley Hiles and advised by Associate Dean Earnest Perry and Associate Professor and News Director at KBIA, Ryan Famuliner. Partners include Report for America and the Society of Environmental Journalists.
About Report for America
Report for America is a national service program that places talented emerging journalists in local newsrooms to report on under-covered topics and communities. Launched in 2017, Report for America is creating a new, sustainable system that provides people with the information they need to improve their communities, hold powerful institutions accountable, and rebuild trust in the media. Report for America is an initiative of The GroundTruth Project.
About the Society of Environmental Journalists
Founded in 1990 as the only North American membership association of professional journalists dedicated to more and better coverage of environment-related issues, SEJ's mission is to strengthen the quality, reach and viability of journalism across all media to advance public understanding of environmental issues.
Updated: March 18, 2022
Related Stories
Expand All
Collapse All
---