Journalism Students Impress Newspaper Recruiters at Career Fair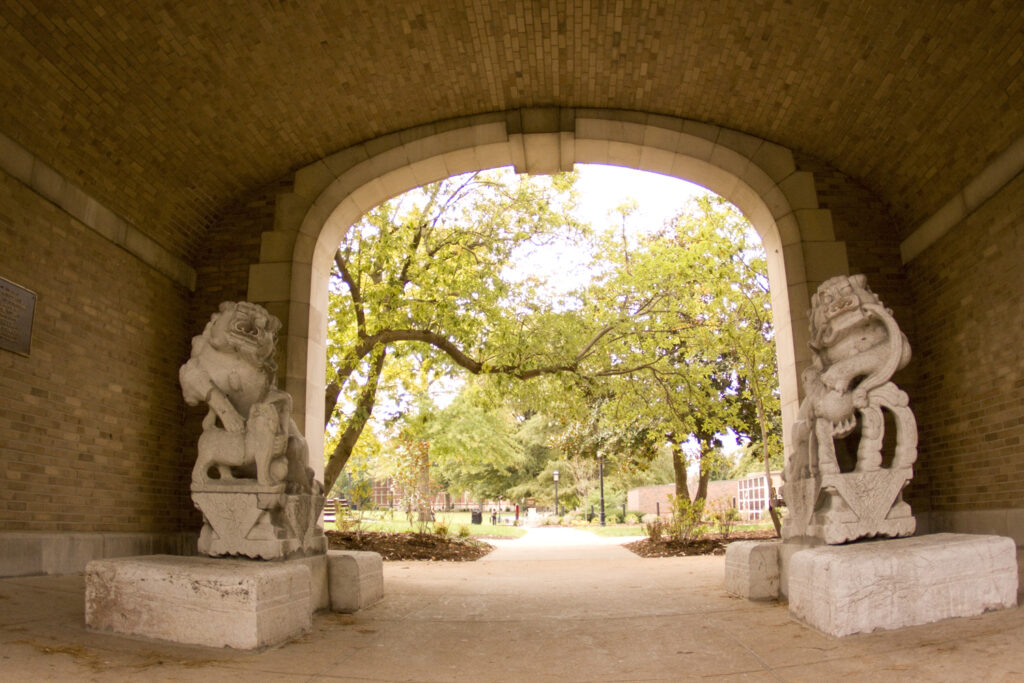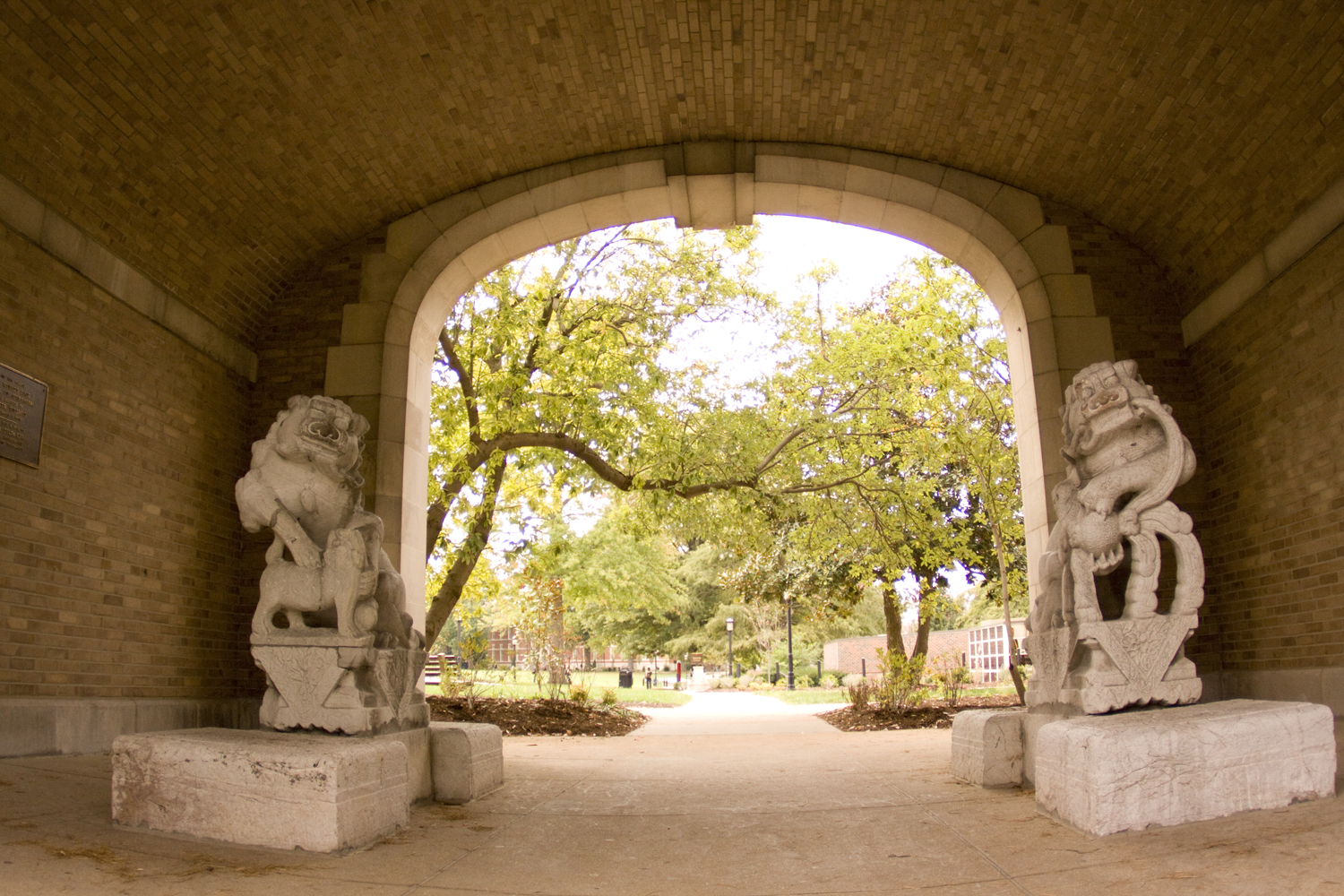 By D'Arcy Rapp
Columbia, Mo. (Oct. 31, 2005) — "MU was one of the first schools on my list. Students here really know how to work, and they work hard for our papers," said Joe Grimm, a recruiter from the Detroit (Mich.) Free Press.
Grimm joined a dozen other recruiters at the 2005 Newspaper Fair held Oct. 20 at the Missouri School of Journalism. More than 100 students interviewed for internships and job positions at newspapers across the United States.

In addition to opportunities for Journalism students to mingle informally with recruiters during a reception the evening before and a luncheon during the day of the fair, this year's activities included a narrative workshop with Bryan Gruley, Chicago Bureau Chief of the Wall Street Journal, as well as a diversity discussion with recruiters hosted by the newly-formed Asian American Student Journalists Association.
The annual Newspaper Fair was the first for Larry Holeva, a recruiter for the Scranton (Pa.) Times Tribune, who said he has had great experiences with other Missouri students. By noon, Holeva had offered two internships to students. "Missouri kids hit the ground running. The Missourian prepares them for the real world," said Holeva. Case in point: A recent news-editorial graduate working at the Scranton already has won the "Journalist and Employee of the Month" award.
This year's Fair was also a first for Kia Breaux, but not her first time on campus. Breaux, BJ '96, an Associated Press Assistant Bureau Chief in Kansas and Missouri, knows first hand how Missouri students are well prepared to enter the industry.
"Having gone through the program myself, I know how hard they have to work. I know what they are learning and that they will use it in our newsroom," said Breaux.
Students said that the best part of the event was getting feedback on clips and learning about the opportunities the various publications offered.
Andrew Zahler spoke with three recruiters as he looked for an internship with a copy desk at a large regional daily paper. A second-year master's student originally from Shoreline, Wash., Zahler graduated with a bachelor's degree in English from Lewis & Clark College in Portland, Ore. in 2002 and interned at the USA Today polling desk in 2000.
"I went to the Fair last year, and most recruiters told me to get an internship at a smaller newspaper. It was helpful advice. I got a Dow Jones Newspaper Fund internship last summer, so this year I had more experience to show recruiters, said Zahler. "I went again because my resume and clips have a better chance of being remembered if recruiters know my face and something about me as a person." [Dec. 15, 2004: Twelve Missouri Journalism Students Win Dow Jones Editing Internships]
Junior Shaunese Foreman has been speaking with Fair recruiters since she was a freshman. Now in her first semester at the Columbia Missourian on the Adelante beat, Foreman knows that the experience gathered from an internship can be valuable.
"I really want to get hired for an internship. I need the experience and the clips, that's why I'm here trying to get my name and my face out there," said Foreman. The Grandview, Mo., native hopes to create a magazine aimed at minority teenagers after graduation.
Among the recruiters are J-School alumni, long-time Newspaper Fair recruiters and new faces such as representatives from Bloomberg News. Publications in attendance included:
Associated Press
Bloomberg News
Boston (Mass.) Globe
Denver (Colo.) Post
Detroit (Mich.) Free Press
Kansas City (Mo.) Star
The Oklahoman
Cleveland (Ohio) Plain Dealer
Reuters
San Diego (Calif.) Union-Tribune
Scranton (Pa.) Times Tribune (The Citizen's Voice)
Southern Progress Corporation
Sporting News
"This year's Fair was particularly successful because of the increased activities. The diversity discussion, Bryan Gruley's workshop and the luncheon Q&A session allowed recruiters, students and faculty members to have an active dialogue about the industry and profession," said Phou Sengsavanh, assistant director of Career Services. "Given the state of the industry, it's important for people in the news industry to be more engaged with these students – they are committed to the philosophy of Journalism, want to make a difference, and most importantly, they are the profession's future."
---
D'Arcy Rapp, a senior from Peoria, Ill., is majoring in Radio-TV Journalism. She has interned with two NPR affiliates and with Fleishman-Hillard public relations and has created television promotions for a KOMU-TV. Rapp has served as a University Tour Guide, Journalism Ambassador, Summer Welcome leader and Peer Advisor in the residence halls. An active member of the Alumni Association Student Board and Newman Center, Rapp was recognized as one of the campus' top students when tapped into Omicron Delta Kappa, a national leadership honorary society.
Updated: April 8, 2020
Related Stories
Expand All
Collapse All
---